"Little Life Update" 6×8 Spread | Felicity Jane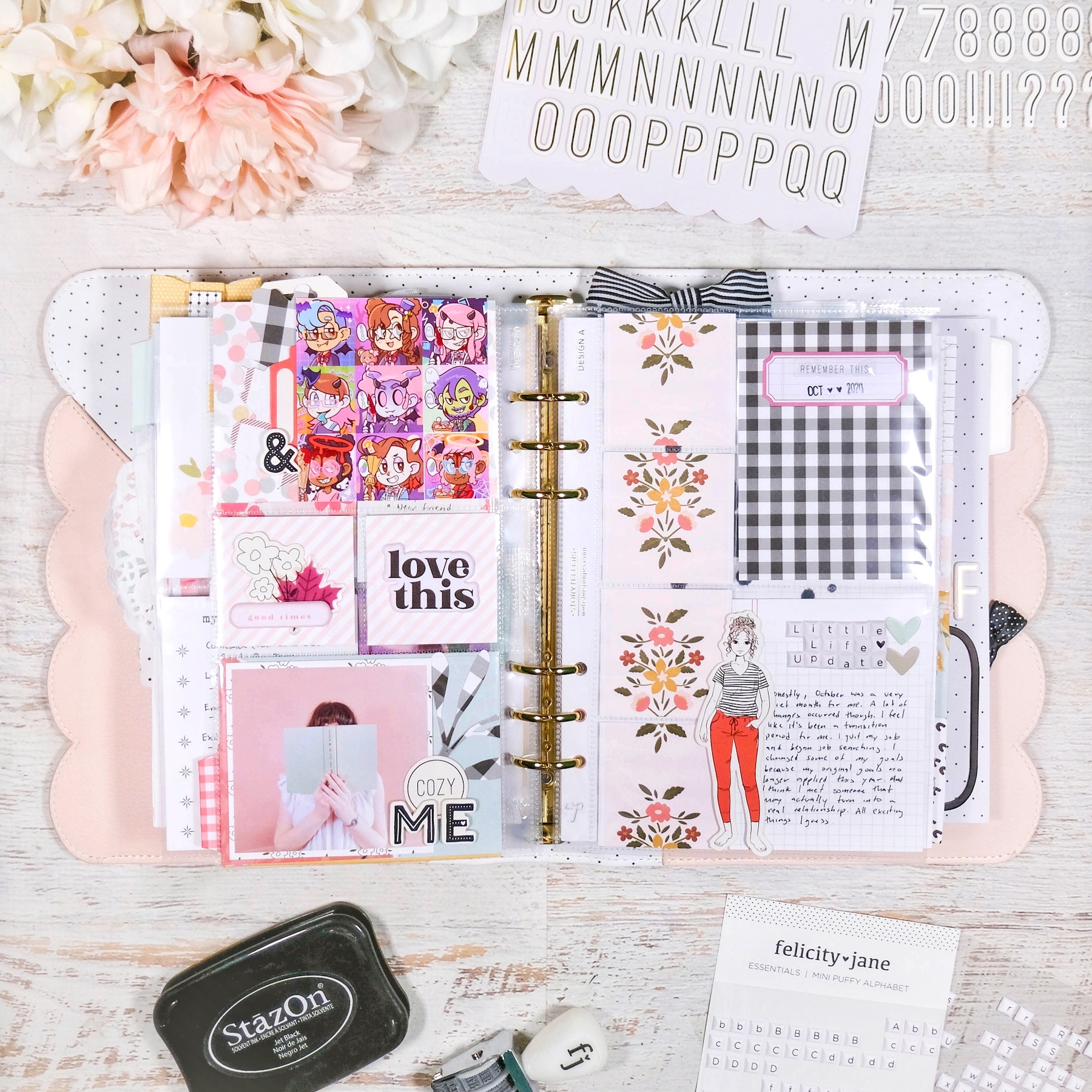 I've got yet another 6×8 spread in my Felicity Jane Scalloped Blush Note to Self binder to share with you all today. I used an assortment of pieces from the recent Taylor and Gabby Felicity Jane kits.
This one is a very simple and quick spread. It's doesn't really document much of anything, but acts more as a filler between the summer and winter months in my scrapbook. I just wanted to add a little life update for the month of October in my book, so that I know where I was in my life when I go to look back on this particular year.
Anyway, I filmed my process of putting this pocket page spread together, which you can watch below. I really hope you enjoy!