"Love You" Layout | Felicity Jane July 2020 Sketch Challenge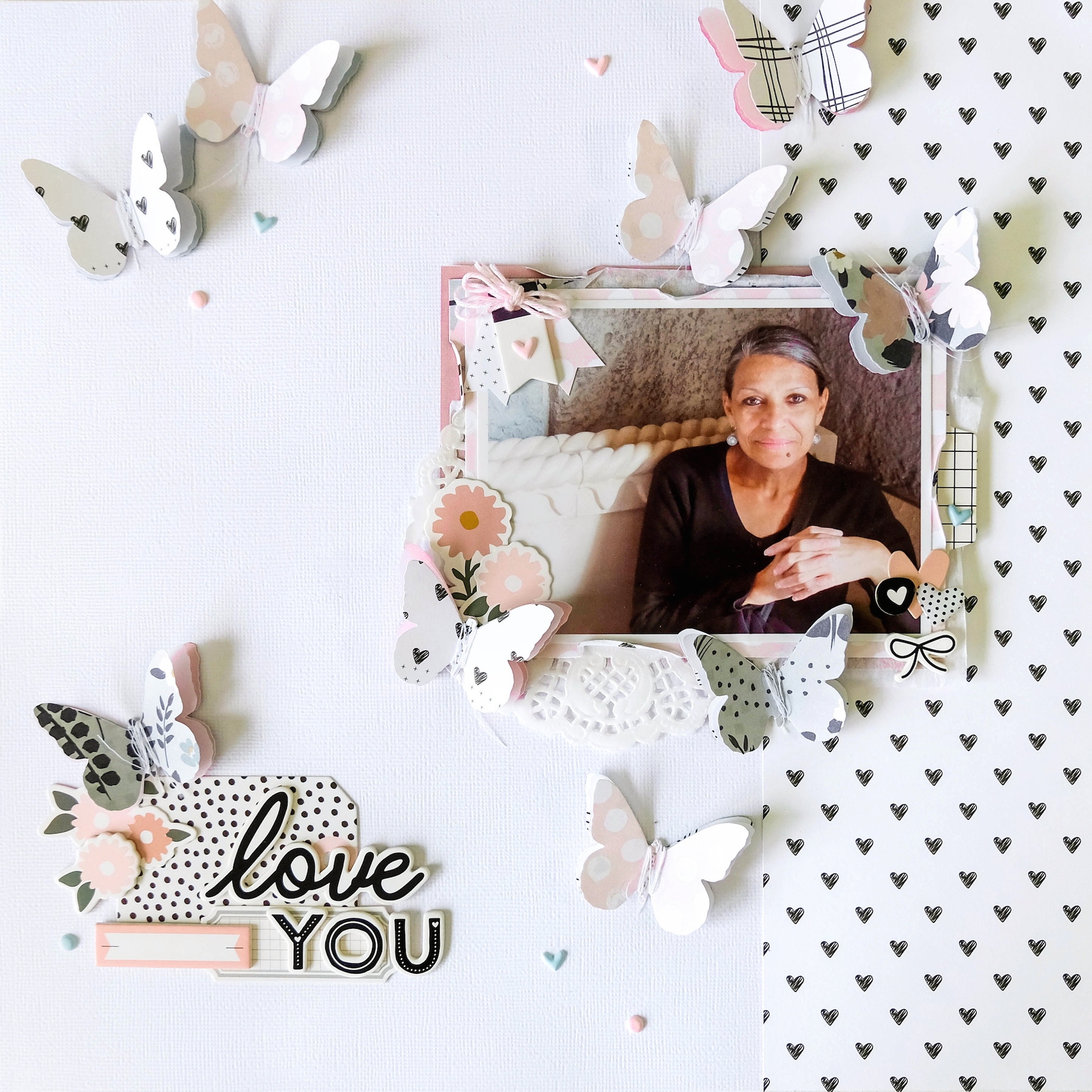 Hey lovelies! Today I want to share this lovely layout I created from the new July sketch that's up on the Felicity Jane blog. The amazing Ulli came up with this wonderful sketch and I interpreted it in this lovely layout of my mother that I made using the Amanda kit.
This layout was definitely time intensive. I think I spent a good two hours just fussy cutting those butterflies from the pattern paper! But the time spent was SO worth it! I absolutely love how this layout turned out.
Definitely head on over the the FJ blog to see what the other ladies on the team came up with!