My 2022 OLW Vision Board in My Unraveling Journal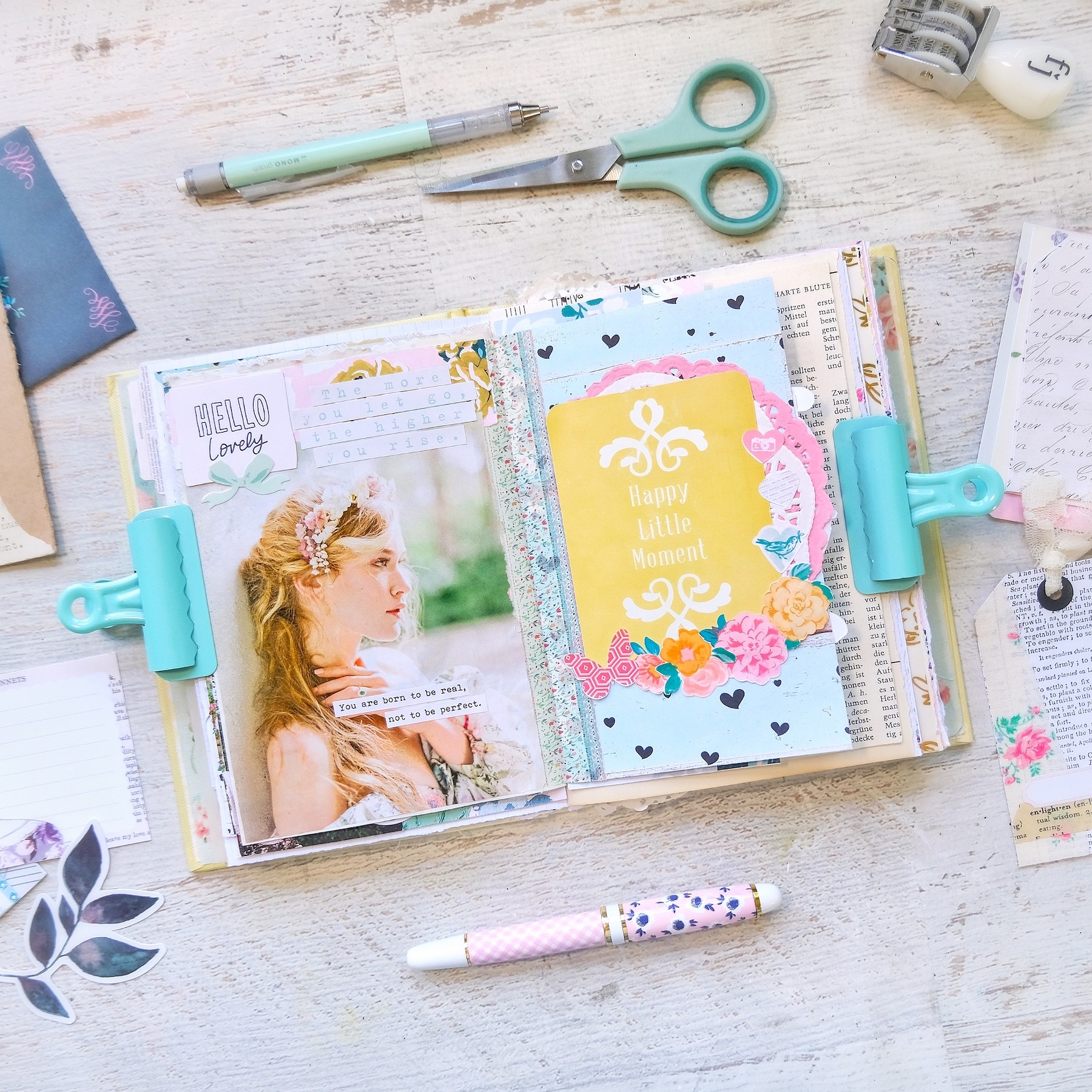 Hey Lovelies.
I just wanted to pop on and share my 2022 One Little Word vision board in my Unraveling journal.
I'm actually taking Ali Edwards' class this year and it's definitely changed the way I've been keeping my Unraveling journal. For this month's prompt, Lucrecer has us creating vision boards in our journals. I took note from Ali's video and did a vision board that spans a few pages. It covers the main areas of my life I want to work on this year.
I focused on my dreams for my own home—I want a cute little cottage with a luscious garden I can tend to—some hobbies I want to pursue, my dreams for myself, and my vision for love and connection.
Before I sat down to create my board, I wrote up a mind map following Lucrecer's video. It was SUPER HELPFUL for getting down what I really wanted to focus on. I sort of copied Azzari and used a photo of myself for the center of my mind map, then came up with a handful of areas I really want to focus on. I really liked what I came up with that I created a special bi-fold insert in my journal and copied my map out again because I wanted to house it in my journal instead of leaving it on the scrap piece of paper I used to jot it all down. I added a magazine quote clipping and my word to it, which filled up the space but also reinforced my vision.
I really enjoyed creating these pages!
I really hope you enjoy seeing the process of how my pages came together! xx