My Completed 2022 Winter Journal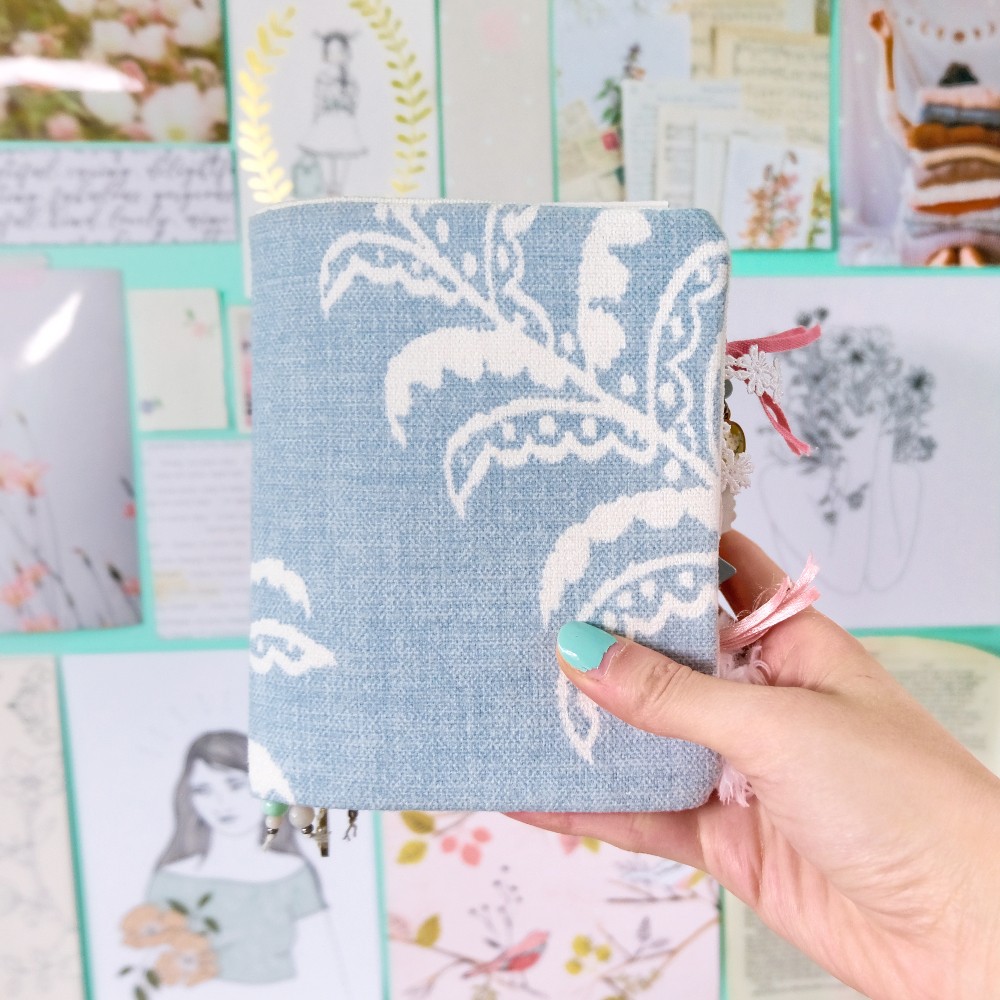 Hey Lovelies.
I just wanted to pop on and share my completed January/February journal I've been calling my 2022 Winter Journal.
This is my first completed journal of the year and it's SO CHUNKY!
It's a really simple A6 journal with two signatures in it that I actually repurposed from my 2021 Unraveling Journal. I'm taking a new approach to journaling this year and am only going to stick with these little A6 journals as my everyday journal. This is basically where I'll do all of my memory keeping, art journaling, and junk journaling in. I'm hoping to keep one journal every two months so that at the end of the year I will have SIX journals completed documenting my life.
For this journal, I actually managed to document something every day for the month of February. I took Liz Lamoreux's Here: Five Things course and it really helped not only fill up the journal but jumpstart my journaling by getting me into my journal every day. Love it.
Here are a few of my favorite pages:
And I also have a flip through of the completed journal! I really hope you enjoy! xx