My Boston Travel Journal + Kit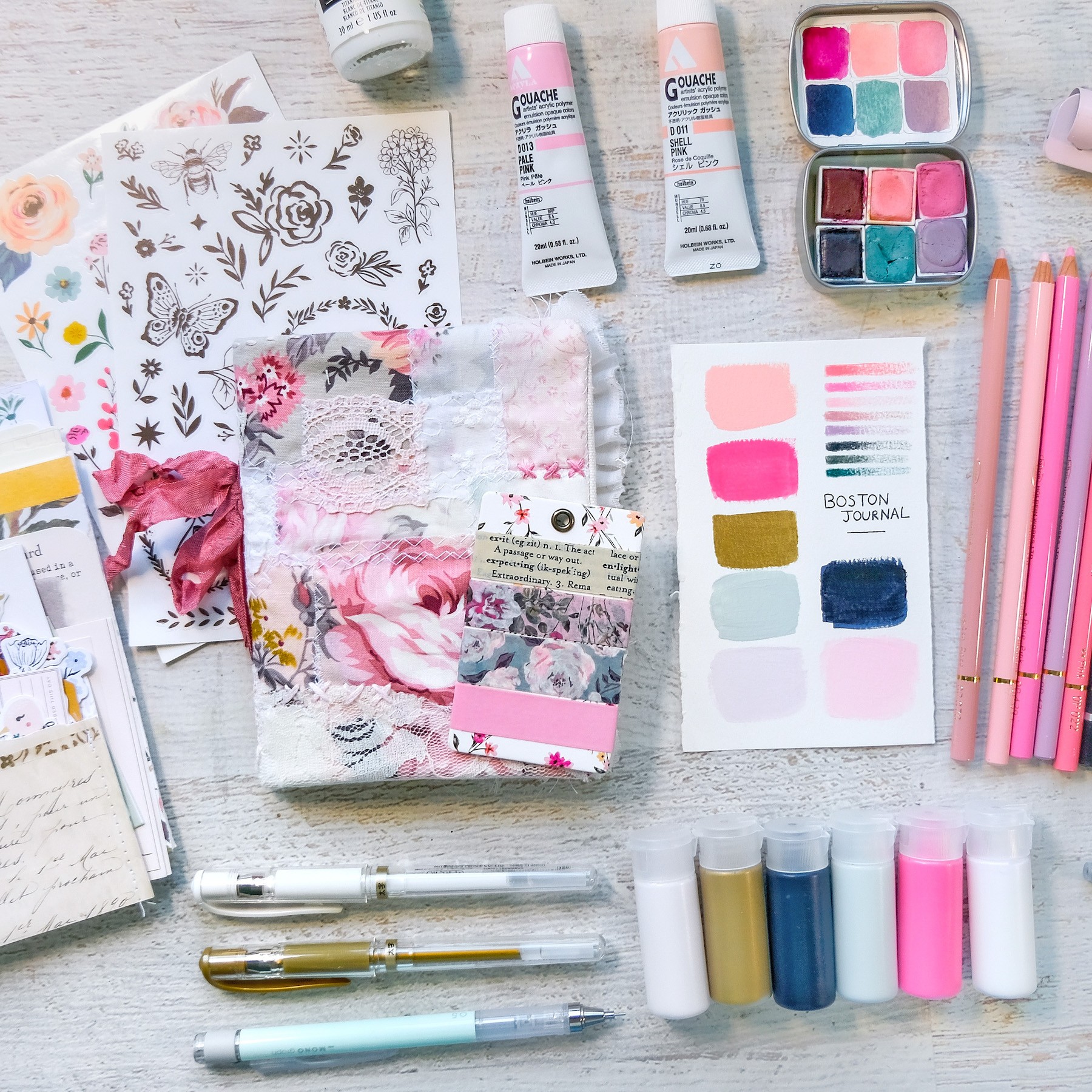 Hey Lovelies.
I just wanted to share a look at my new travel journal and kit. I'm taking a very short trip to Boston next month and so naturally I made myself a little A6 travel journal. I'm treating this little trip like an extended artist date and was heavily inspired by Caylee Grey and her recent The Travel Journal series.
I normally do A LOT of journaling in my travel journals, which is accented with my trip photos embellished with different scrapbooking supplies. But for this one, I really want to treat it sort of like I would an art journal. I did a bit of that with my 2020 France and Belgium travel journal, and that ended up being one of my favorite travel journals I ever kept. So I really want to go all in on this one.
And since this is a short solo trip, I literally can do whatever I want. If I want to art journal in the commons, I can do that. Sit at a cafe for hours and draw, I CAN DO THAT. I'm definitely going to flex my creative muscles on this trip and try to travel more like an artist.
I've never been to Boston before, but I hear it's nice, so that's a plus for me because I always get such inspiration from new places. I'm still going to add in my photos and all the things, but I'm packing a pretty hefty art supply kit too. And since I'm traveling Amtrak, I can bring ALL THE THINGS. But I promise I'm not. Everything has to fit into my small faux Delfonics pouch, even my little A6 journal.
Anyway, I just wanted to share. I also filmed a video showing you the journal I made and the little art travel kit I put together. I really hope you enjoy. xx