eight of my favorite art journaling classes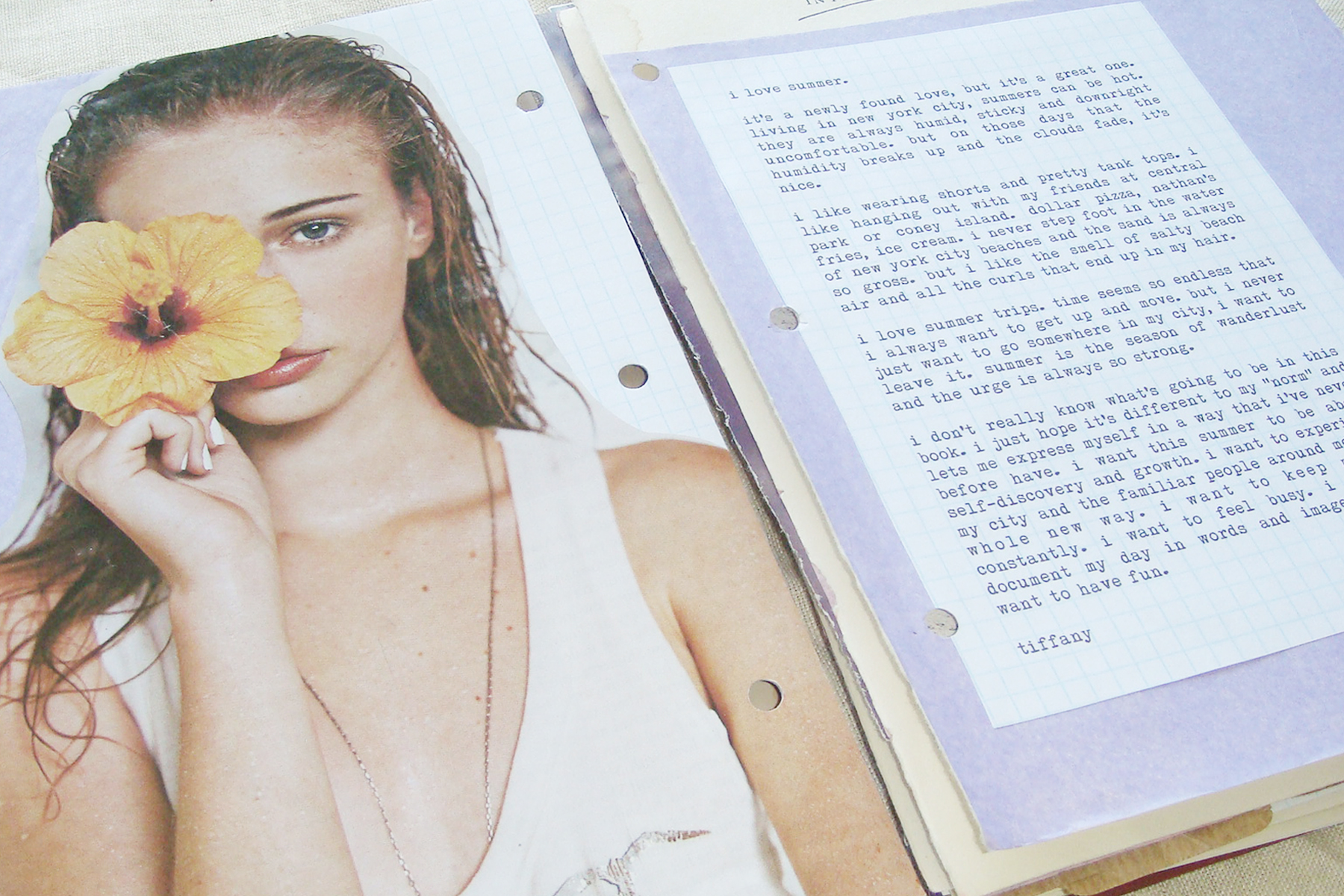 I honestly have been compiling this list for awhile now. Since I share some free art journaling classes and resources, to be exact. I think because so many of these classes are no longer available, I thought what was the point in sharing them, you know? Well, as luck would have it, most of them are currently available, some only for a limited time, so I decided to share with you the current list of my favorite art journaling classes.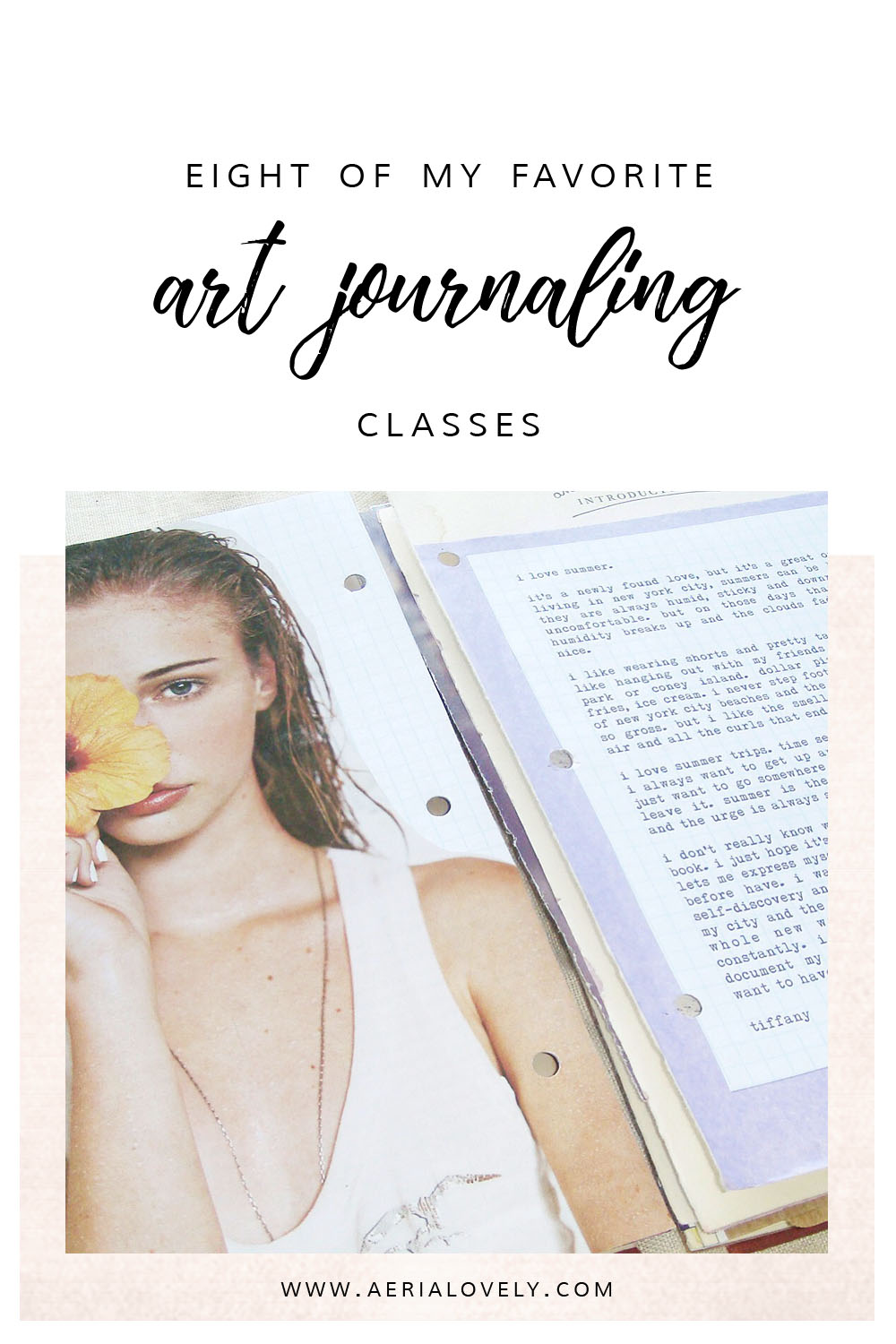 classes
The Minimalist Art Journal by Caylee Grey. This class is absolutely amazing. And I'm not being biased here because I guest teach a lesson in it. I recently went through and did the entire class, and it's truly wonderful. I made one of my favorite art journals from this class. Caylee's lessons are so simple and easy, and all of the guest teachers are just great. The class is available to purchase for $55 and let me tell you, it's worth every penny.
The Minimalist Art Journal 2.0 by Caylee Grey. The long awaited sequel to the first MAJ, 2.0 take minimalist art journaling to a whole new level. I haven't actually finished the course, since it's so new and I'm just beginning it, but from what I know of Caylee's teaching and the awesome list of guest teachers, it's going to be amazing! This is the most expensive class in this list at a hefty $75, but I'm sure it's all worth it. If you're keen on taking both Minimalist Art Journal classes, be sure to check out the course bundle option, where you can purchase both classes for $95.
Summer of Love by Kara Haupt. I loved this class when I took it the summer of 2013. In fact, it was my very first art journaling class that I ever took. I absolutely love Kara's take on art journaling. This class is no longer available–her class shop has a "be back soon" landing page on it–but for $22 it was totally worth it. The class is full of art journaling and photography prompts. You even make your own journal from an old hardcover book. If/when available again, you can even purchase an add-on of new prompts that she included for 2014, the last time she ran this class live.
Art Journal Mini (Minibook Workshop 2016) by Caylee Grey. This is another class from Caylee that I absolutely loved. It was one of the minibook workshops from Studio Calico back in 2016. She shows you how to make a simple pamphlet stitched journal and different ways you can fill it in. This class combines art journaling with scrapbooking, so it's the perfect blend of artsy memory keeping. Studio Calico often does sales on past classes from time to time, and as I'm writing this, they're having a sale on all of their past classes. So you're in absolute luck! You can snag Caylee's minibook workshop for $11. But act quickly as the sale is only good until July 31st.
Paint. Plan. Play by Ashley Goldberg. This is another class I took at Studio Calico. Pattern and mark maker extraordinaire, Ashley Goldberg teaches you how to create and keep a fun art journal in your planner. This class is definitely geared to scrapbookers (as are all Studio Calico classes are), but I learned a lot about how Ashley creates her fun patterns and the inspiration from her guest teachers are fantastic. This is another class in the current Studio Calico sale and you can snag it for $11 as well.
Art Journaling with Wilna Furstenberg. This isn't really a class, it's literally a Youtube playlist of art journaling videos by Wilna. I absolutely love Wilna's journaling style. Her pages are heavy on the paint and mixed media and they are so uniquely beautiful. Her style is like no other. I loved watching these video and learning a few things just by watching and listening to her as she works. Youtube is a wonderful platform where artists can share their work and knowledge and I'm so grateful Wilna shared all of these videos with us. Best part is that they're entirely free!
Honorable Mentions
Details Mini (Minibook Workshop 2015) by Tina Aszmus. So this is an honorable mention because I never actually finished this little mini art journal. Actually, I sometimes take it out with me and work on it on the go from time to time, so even though it's been three years, I'm still working on it. Tina has a unique style and I learned a lot about detailing the little things but at the same time not worrying about if anything looks good. The entire point of this class is to detail little things in your life, but more in a commonplace book sort of way. Another Studio Calico class you can get through July 31st for $11.
Cut & Paste by Katie Licht. This class deserves an honorable mention because it looks incredibly awesome and I literally have not sat down to work through it yet. I've skimmed over the contents, but haven't actually made anything. Katie's collage style is so uniquely hers and in the class she teaches you all about it. Yet another Studio Calico class you can get through July 31st for $11.