the book of me: introduction pages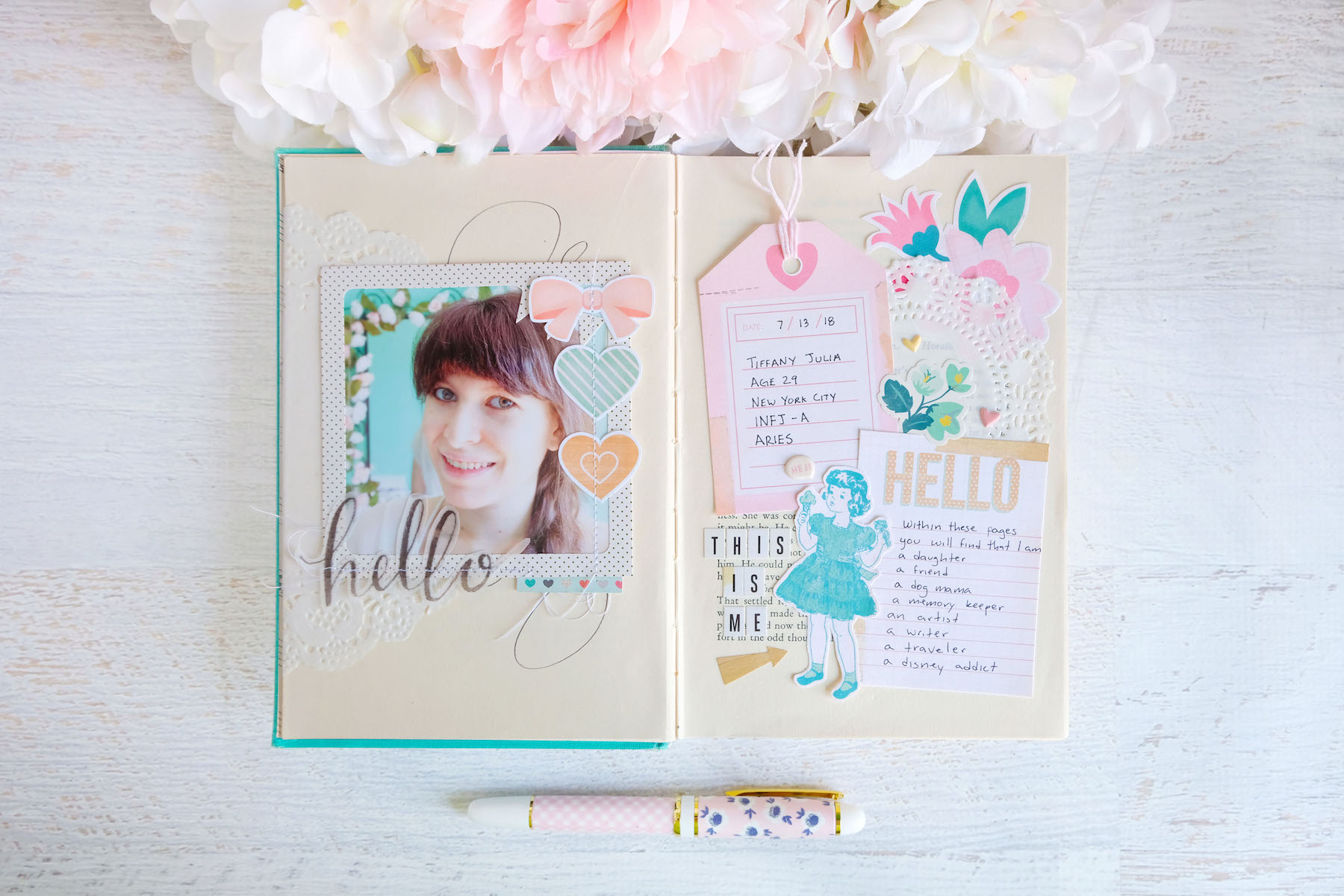 Hello friends! I'm back with a few new pages in my Book of Me project. I decided to film the creation of my introduction pages to share with you all today. I sort of mixed and matched the prompts from 30 Days of Me and 52 Weeks of Me, and decided that my first spread would be an introduction to myself. But before I did that, I created another cover page of sorts. I had a page that had a bit of writing on it that I wanted to cover, so I covered it with this beautiful vintage floral paper from the Crate Paper Oh Darling collection. I added a doily then in Felicity Jane puffy alphas wrote "The Book of Me."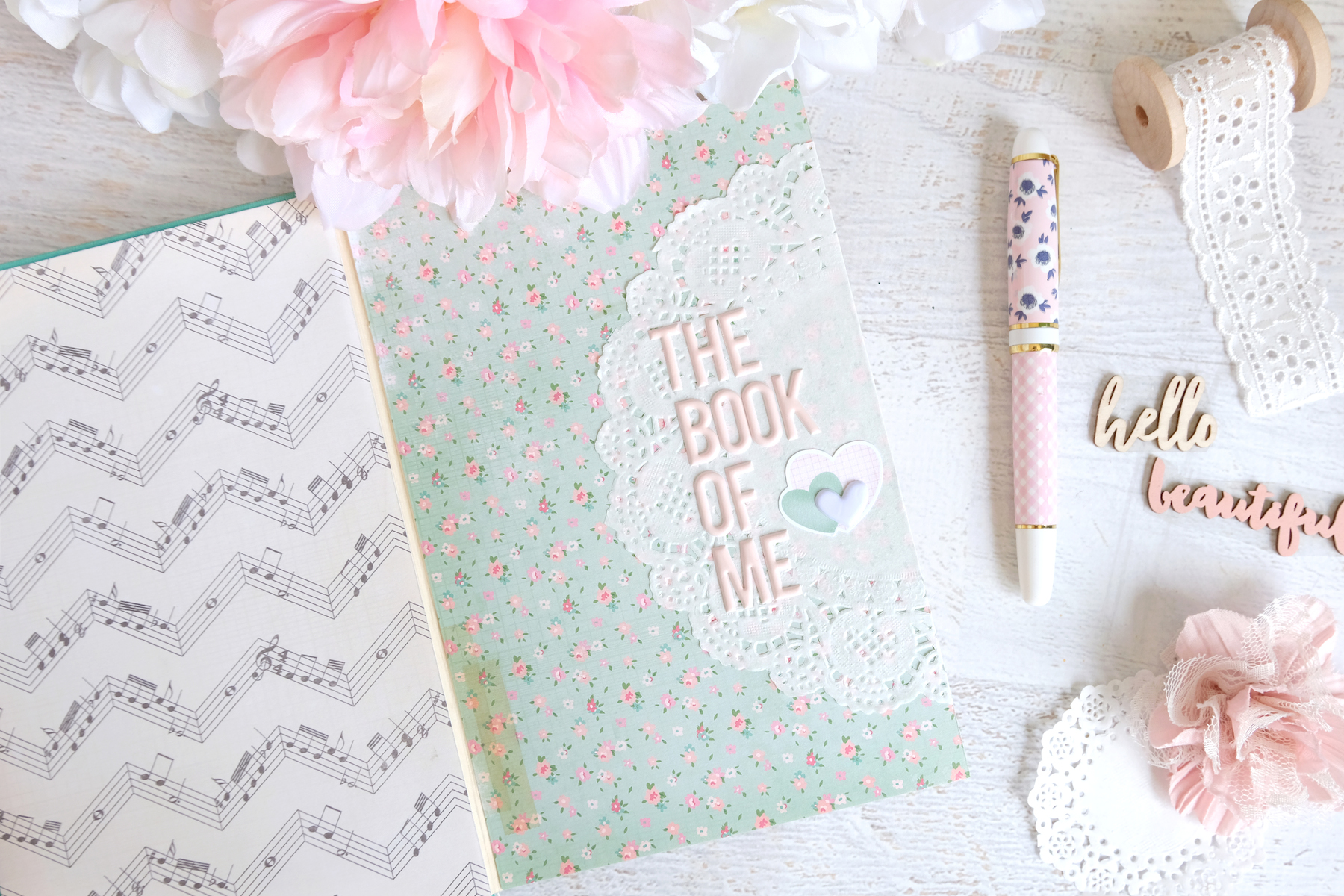 For my first official spread, I introduced myself. On the left page, I collaged a photo of myself with some lovely bits from the Oh Darling collection. I had wrapped the white doily I used on the cover page around to the opposite page instead of cutting it, so I worked with placing my photo cluster around that. I framed my photo using a die cut frame from Dear Lizzy Polka Dot Party collection. Before I adhered my photo cluster to my page though, I ran it through my sewing machine to sew down all of the embellishments. That "Hello" piece is one of the elements from the Maggie Holmes Bloom digital collection that I simply printed on vellum and fussy cut out. I love the but of translucency it has being on vellum.
The next page I used a tag and a journal card from the Oh Darling collection to write out my journaling. I made sure to layer a bunch of fun bits from the collection around it to fill out the page. I tucked a small white doily behind them, adding a floral die cut behind it and a floral sticker on top. I used of the little girls from the collection to frame the Hello card, adding my title "This Is Me" to the bottom left with some black and off-white mini alpha stickers. I embellished the page with a few little puffy stickers as well.
These very simple pages took me a bit to complete, so here's another long process video of the entire thing. I do hope you enjoy!