my introduction spread in my summer stories journal | journal with me ✩ 51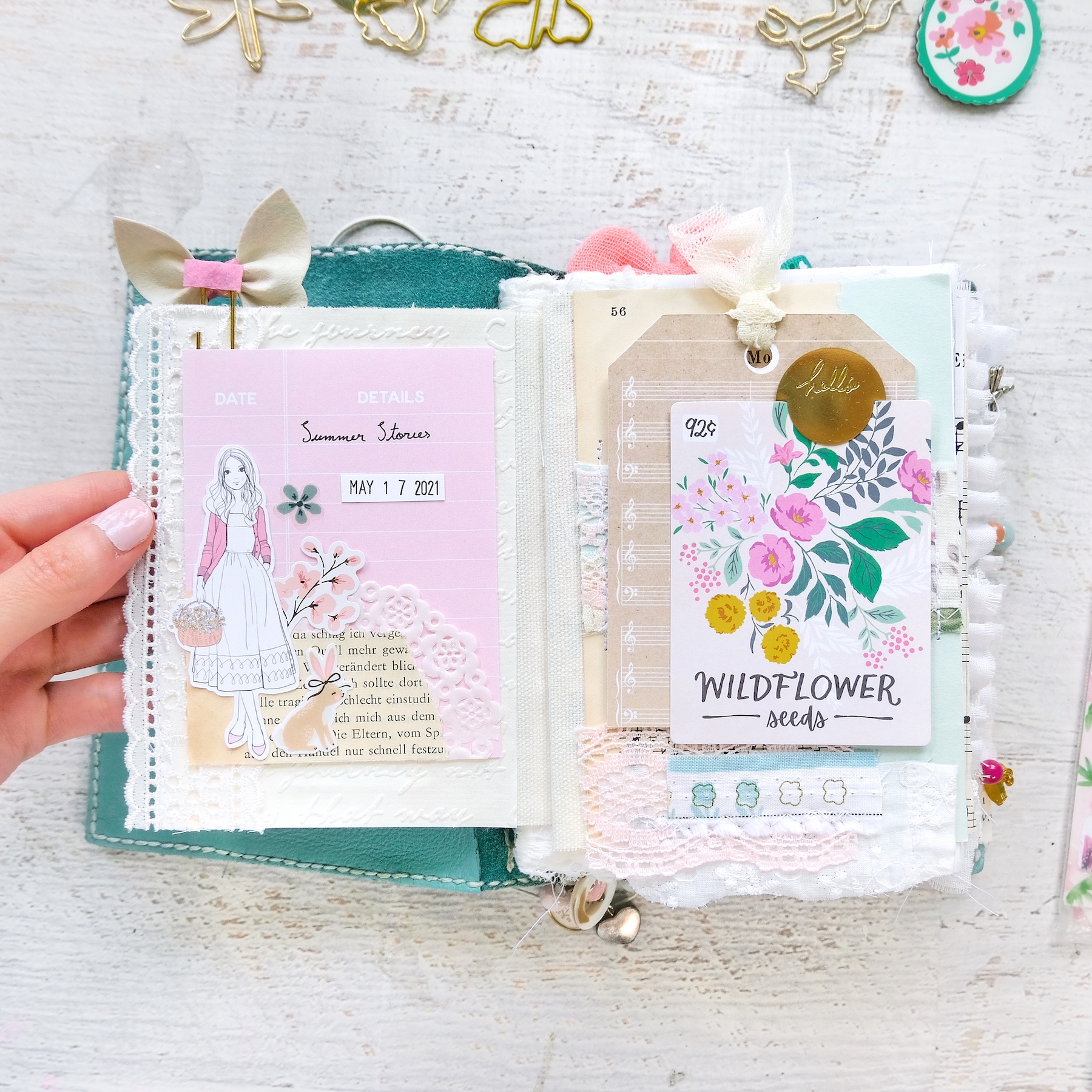 Hello Lovelies.
I just wanted to share my introduction pages in my new Summer Stories journal.
If you know me, you know how much I love introducing my journals. I don't know what it is, but I enjoy starting things and I like dedicating the first few pages of my journal to an introduction. I treat these intro pages as "my reasons why" of sorts. I find that it sets the tone for the journal and gives it purpose. Also, these pages are so easy and simple to create, and I have a lot of fun with them.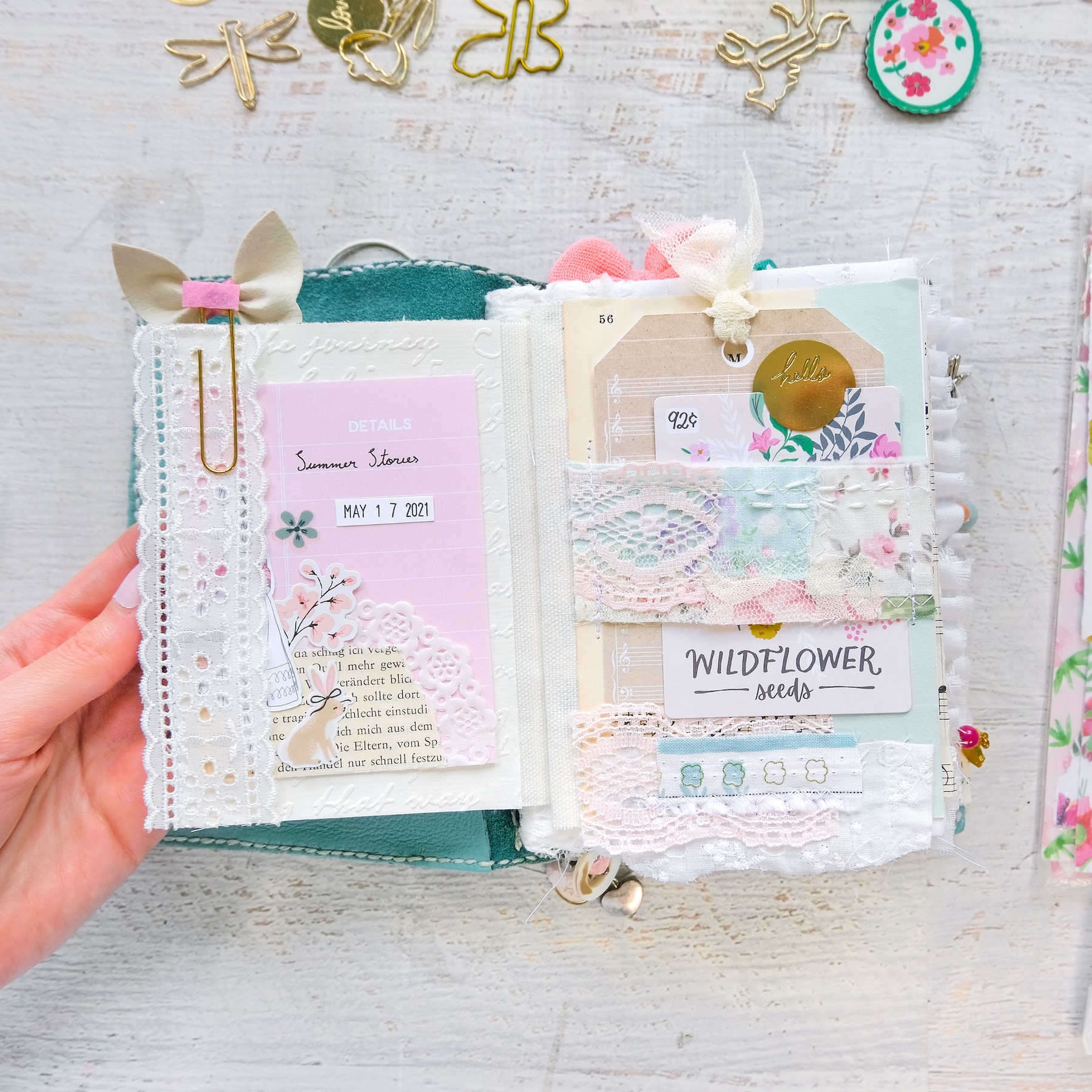 I used a mixture of pieces from different Maggie Holmes collections—Styleboard printable from AC Digitals and the new Garden Party collection—and some bits from Felicity Jane to create these pages. These pages are actually just two cards really, one library-esque card and the other a layered tag. Since the first two pages of this journal are tuck spots, I had to work with small pieces that could be tucked into that side pocket and belly band.
Anyway, here's a quick journal with me showing you how these two pages came together. I hope you enjoy!