navigating nyc like a tourist (sort of)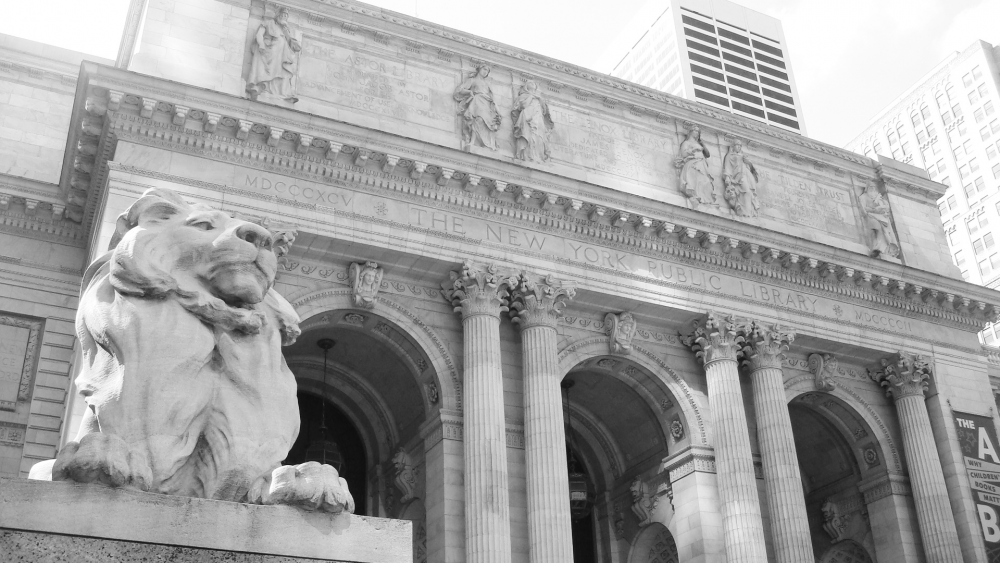 So this week, my friend Jenna from Chicago is visiting the city. She's staying with me in my house and I've been taking her around the city. She's only been here two days so far, but I've taken the opportunity to act like a tourist with her. Today, we just came home from walking around 34th Street through 48th street, hitting all the major spots that any tourist should hit. Being a "tourists" with her, I brought my camera with me and any time Jenna stopped to take a picture, I whipped my camera out and snapped some pics as well.
We went to Macy's and then the Empire State Building. We got to see Bryant Park, Grand Central, and Times Square. I finally went into the Stephen A. Schwarzman Building, the main NYC Public Library on 42nd and 5th Avenue. I had never been inside that particular library before and I don't really know why not. I suppose the lions out front, as well as all those stairs and the fact it looks like a federal building, sort of intimidated me a bit. To be honest, it looks like the court houses downtown, and those buildings scare me solely because of their purpose. But I marched right into the library today like the pseudo-tourist I was and I was stunned. Jenna was equally as stunned. It was so pretty, it looked more like a museum than a library.
I don't think the city has changed much for me, but it's interesting taking time out to actually look at things around me. As much as I try to be a tourist, I'm much too "New York" to do so. I have these horrible city dweller tendencies that make it hard for me to experience my city the way I would experience, say, Venice. I walk much too fast and don't really idle in one place for too long. I suppose it's because I'm so familiar with my city, I sort of get that mentality, oh but I've seen this before. It's such a horrible habit, really, since there are a couple of places left in the city that I actually have seen yet. Though, I can now check the library of my list.
Here are just a few photos I took. Only my favorites, of course!