summer of selflove ecourse + a giveaway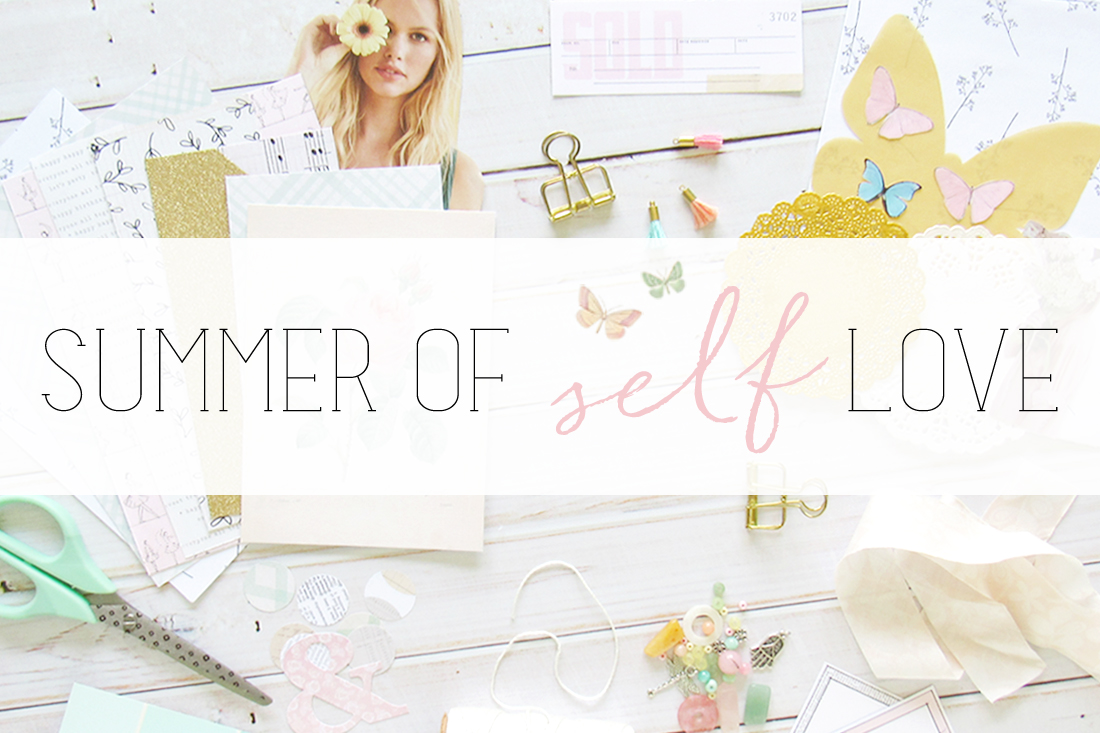 I want to introduce you all to my brand new art journaling ecourse, Summer of Selflove! I've been working on this class for a while now–which explains why I was MIA for the last month or so–and I'm so happy to say that it's finally here! It's a scrappy art journaling class exploring the ideas of self-love and self-care in your life. While it's an art journaling class (I will primarily be doing and showing all the prompts in an art journal), the prompts presented are so introspective you can very well use them as writing prompts as well. There are a few photo prompts too, so you basically can approach the class in however creative way you choose. I will be sharing some simple techniques and processes, as well as pages from my own handmade journal, which I also show you how to make, as well!
Definitely check out the course page for more details.
The class begins on May 29, 2017, and I will be running it live through to July 31, 2017. It'll be a total of 10 weeks and each week I will post up a new lesson to the private blog. After July 31st, all the content will be up for you to explore the course at your own pace.
The course goes on sale today, May 22, 2017. It is priced at $38, but for the first two weeks (May 22, 2017 – June 4, 2017) you can get it at a discounted price of $28!
Also starting today, I'll be running a special giveaway! One lucky person will win a free spot in my Summer of Selflove class. All you have to do is enter through the Rafflecopter below! Be sure to complete all three options to gain three entries into the giveaway! Giveaway ends Saturday, May 27, 2017 at 11:59pm EST. Winner will be announced and contacted by me on Sunday, May 28, 2017.
Thank you all for supporting me by reading my blog, following along on Instagram, Facebook, etc. and watching my videos on Youtube. It means the world to me and I hope–if you do take this class–that you enjoy it so much! Good luck to everyone!