daphne's diary memory planner: march + april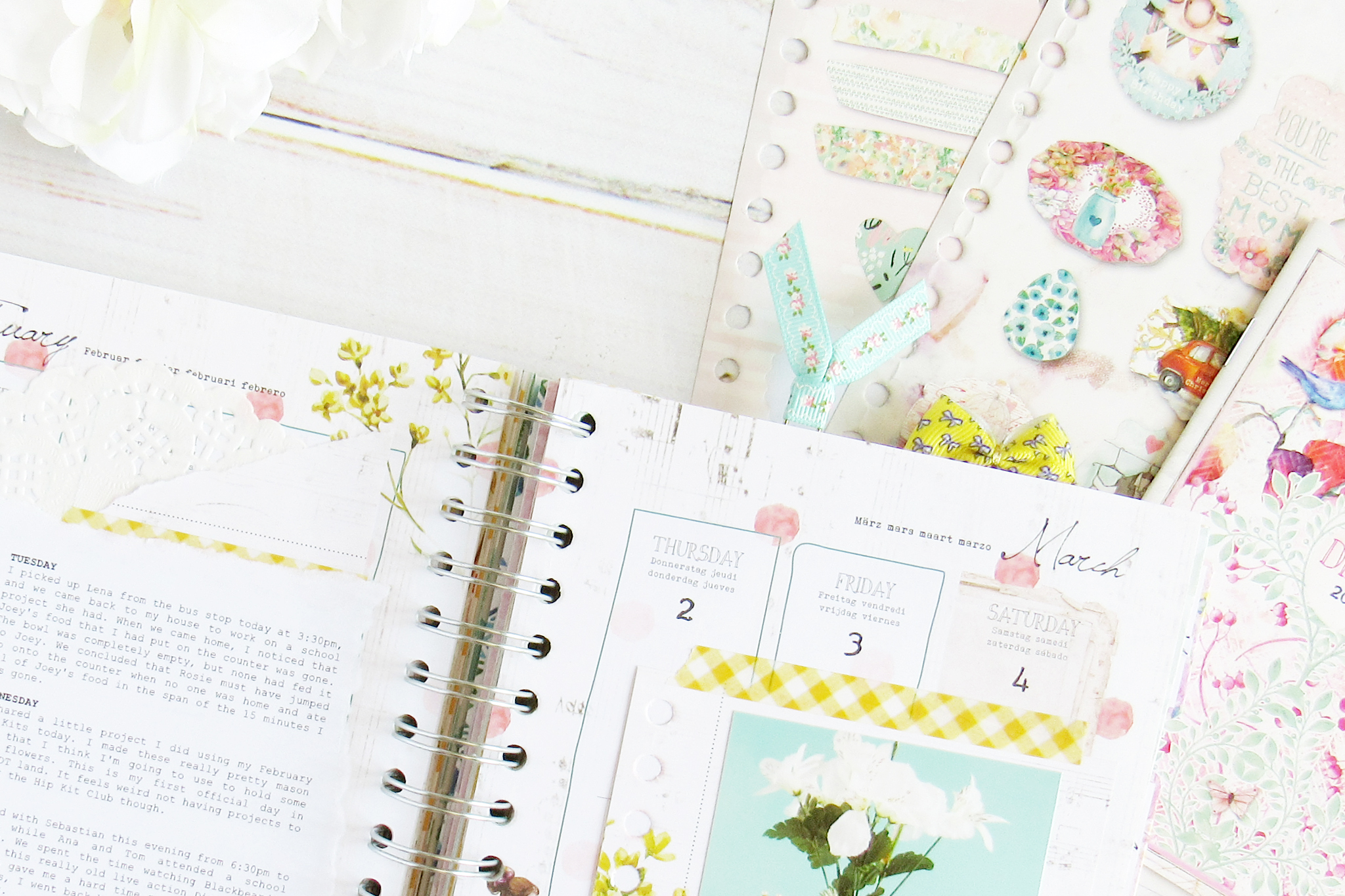 Here are my March and April pages in my Daphne's Diary memory planner. I'm absolutely loving this planner! My process seems so streamlined by typing up little logs of my week and printing them out along with my photos that once I have everything printed, I can just sit down and craft. My pages come together so quickly that I caught up to May in no time!
I don't have much else to say about these pages. I'm keeping to the same process, so it's just a matter of working with the color scheme of the weeks that I get. Check out all the photos below as well as the little flip through video of these months pages as well.