the art of journaling + get messy season of love: love is confusing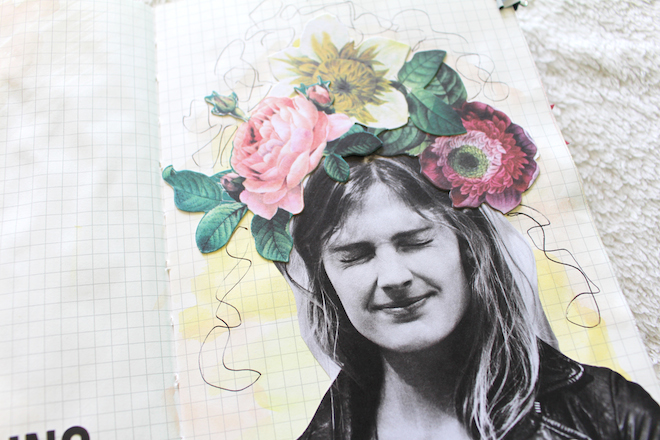 I'm back with another art of journaling spread, featuring Get Messy Season of Love. This is probably my favorite spread yet! I was sort of inspired by a tutorial from Season of Happy and had that in mind when I was doing this page. One of the Season of Love prompts said to think about and journal some of the bad, less romantic aspects of love or being in love and the first thing that popped up into my head was that love can sometimes be really confusing. Like I'm sure everyone has done or said something that was a bit questioning and you think back on it like "what the heck was I thinking?" It's baffling love, absolutely baffling. It makes you do and say things that you probably would never have said otherwise. It definitely brings out a different side of you, and most of the time your mind is on the fritz and you have no idea of anything. I really liked that idea and wanted to express it in this spread.
When looking through my stash of random papers and cutouts, I found this magazine page I ripped out from somewhere sometime ago and I thought it would be perfect with the florals and everything to convey that message. The expression on the girl's face just sealed the deal for me, so I used it. I also like the fact that she's in black and white and everything else is in color. It brings out a great contrast. I put a little bit more thought into this spread compared to my previous one and I love how it turned out!