the minimalist art journal ecourse (and a giveaway)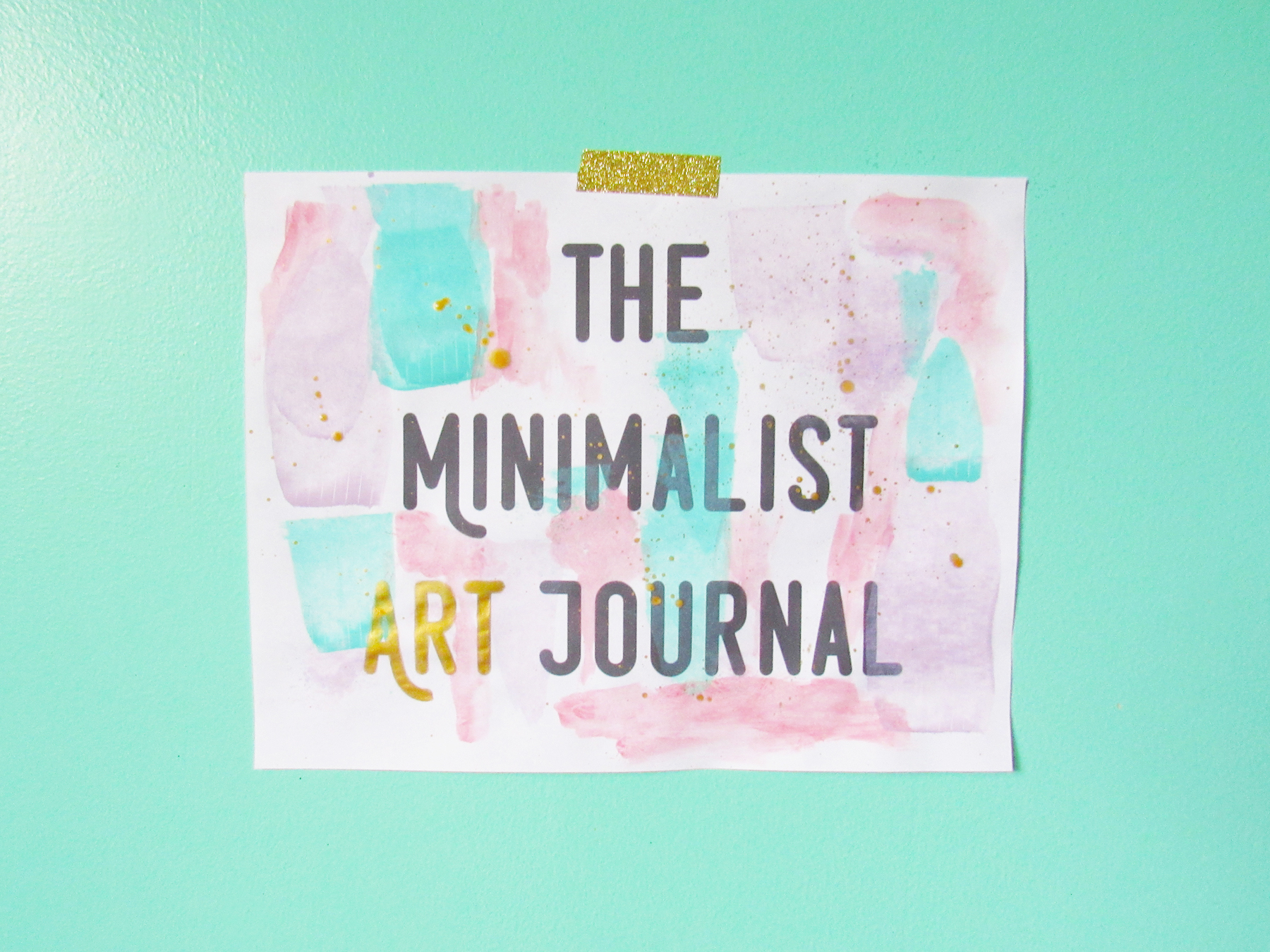 Hello friends! I have some super exciting news to share with you today. About a month or so ago, I all-time favorite artist, crafter, ultimate productivity guru Caylee Grey invited me to contribute a lesson to her highly anticipated The Minimalist Art Journal e-course. I got so excited when I read through that email that there was no way I was going to say no! I'm totally honored to be contributing to this course with a bunch of other amazing, talented art journalers from the Get Messy community and I'm super excited to tell you that the course launches today!
Yes, this beautiful course is all about art journaling in Caylee's signature minimalistic style. The course is packed with tons of techniques from watercolors to collage to image transfers, all while leaving room for some white on your page! If you're interested, definitely check out the course page here.
The course goes on sale today at 11:00am EST for a special introductory price of $37! This awesome price is only for the first two weeks. After two weeks it will increase to $47, so get it while it's hot!
Now for the extra fun bit: my first ever giveaway on this blog!
I'll be giving away ONE seat in The Minimalist Art Journal course to one lucky winner. All you have to do is leave me a comment below on what sort of art journaling techniques you'd like to learn more about and enter your info in the Rafflecopter below.
a Rafflecopter giveaway

Giveaway is open to any and all inhabitants of this here Earth, who possess the all-powerful urge of self-expression and exploration. No prior artistic training necessary. Just pure artistic passion. Be advised that the winner will win one (1) spot in Caylee Grey's new art journal e-course, The Minimalist Art Journal. Each person is entered up to two (2) times in this giveaway. Giveaway begins December 1, 2016 at 12:00am EST and will end on December 7, 2016 at 12:00am EST. Winner will be announced on December 7th and gain access to the entire course on December 9th. Course goes on sale on December 1, 2016 at 11:00am EST. If you purchased a seat in the course and happen to win this giveaway, you will be refunded the purchased seat. For more information on the course, visit the course page here: http://courses.cayleegrey.com/minimalist-art-journal
Everyone good luck and I hope to see you all in class!