a summer project life spread using a holiday/winter themed kit | hip kit club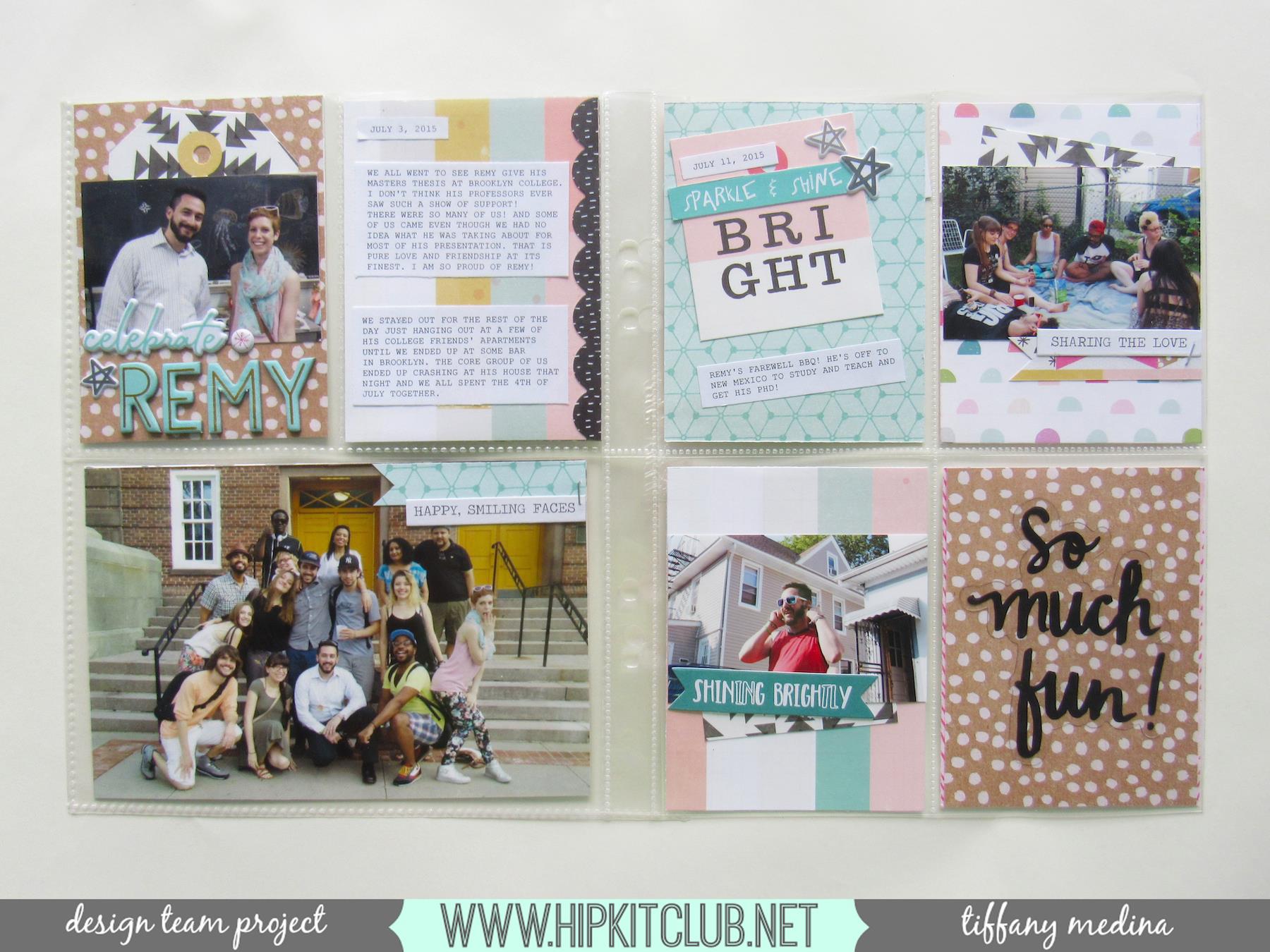 Hello everyone! I'm back with a Project Life spread using the November Hip Kit Club Kits! In this project, I wanted to show you how you can use the holiday/winter themed November Kits to create a pocket page spread documenting an event from your everyday. In this spread, I documented two days from July 2015 with these kits and I love how they came out. I was able to use the holiday/winter kits to document my July in a way that you could never tell that I was using a winter/holiday kit. I thought you'd like to know how to do this, especially all of you ladies in the Southern Hemisphere since it's not winter down there!
What I did was, I pulled out a few papers from the Main Kit that I thought to be holiday/winter themed neutral. I love that these kits are non-traditional in color, because it really allows for this flexibility. I found two/three papers that I liked–all of the from the Crate Paper Snow and Cocoa collection–and made my cards. I did the same for the embellishments. I pulled some bits out from the Snow and Cocoa ephemera pack from the December Documented kit, along with pieces from the Hip Kit Club Exclusive ephemera pack from the Main Kit. I utilized the puffy star stickers from the Pinkfresh Studio Oh Joy collection pack that came in the December Documented kit and a few from the Hip Kit Club Exclusive puffy stickers that came in the Embellishment Kit. I also made a bunch of banners using the branding strips from the papers I used for the cards. For all those word and phrase pieces, I used a mixture of die cuts from the Hip Kit Club Exclusive ephemera pack, the Hip Kit Club Exclusive phrase stickers from the Embellishment Kit and the Hip Kit Club Exclusive word and phrase cut apart sheets from the December Documented Kit.
For my journaling, I decided to mimic the phrase die cuts and typed all my journaling all in caps in a Courier New/typewriter font. After printing it out on regular white printer paper, I cut each paragraph up and laid them out in blocks on the cards, so that they matched the look of those phrase die cuts. I really love the fresh and clean look this gives to my spread. Be sure to check out the video share, where I walk you through exactly what I used for each card.
Products used: Hip Kit Club November 2016 Main Kit, November 2016 Embellishment Kit Add-on + December Documented 2016 Kit