"Today's Top 3" Note to Self Spread | Felicity Jane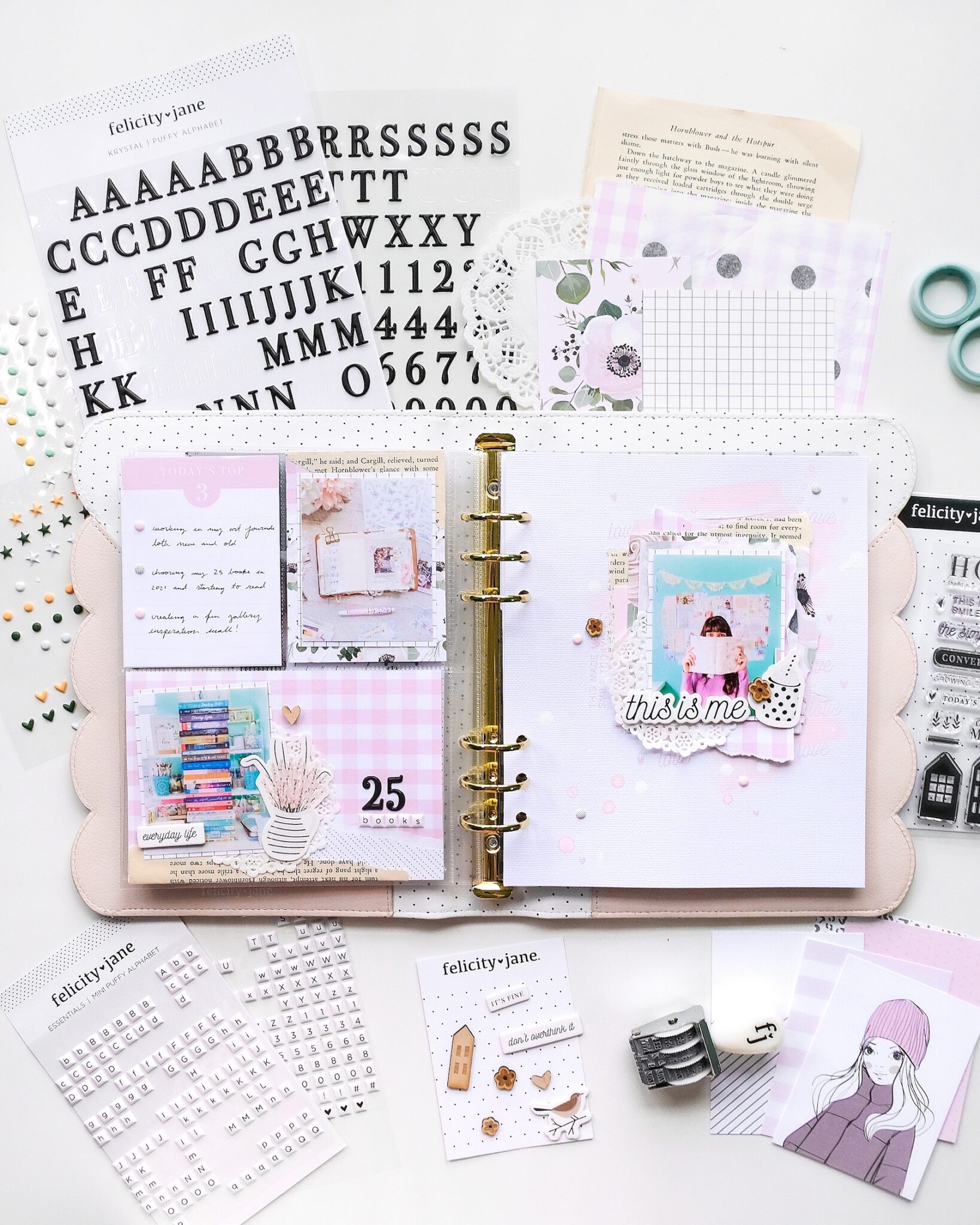 Hey lovelies!
I've got a brand new project up on the Felicity Jane blog using the gorgeous Krystal kit and the included stamp set!
So I'm not much of a stamper and if I can tell you a secret, I actually suck at stamping. So one way I like to use stamps on my project is to create a mixed media layout and in the background add a bit of stamping in a similar color to the paint I used. Definitely adds a little extra something to the page and it's a great way for me to use these stamps!
I had a lot of fun creating this spread in my Note to Self binder! Definitely head on over to the FJ blog and check it out!