whispers of wonder collection + june 2020 printable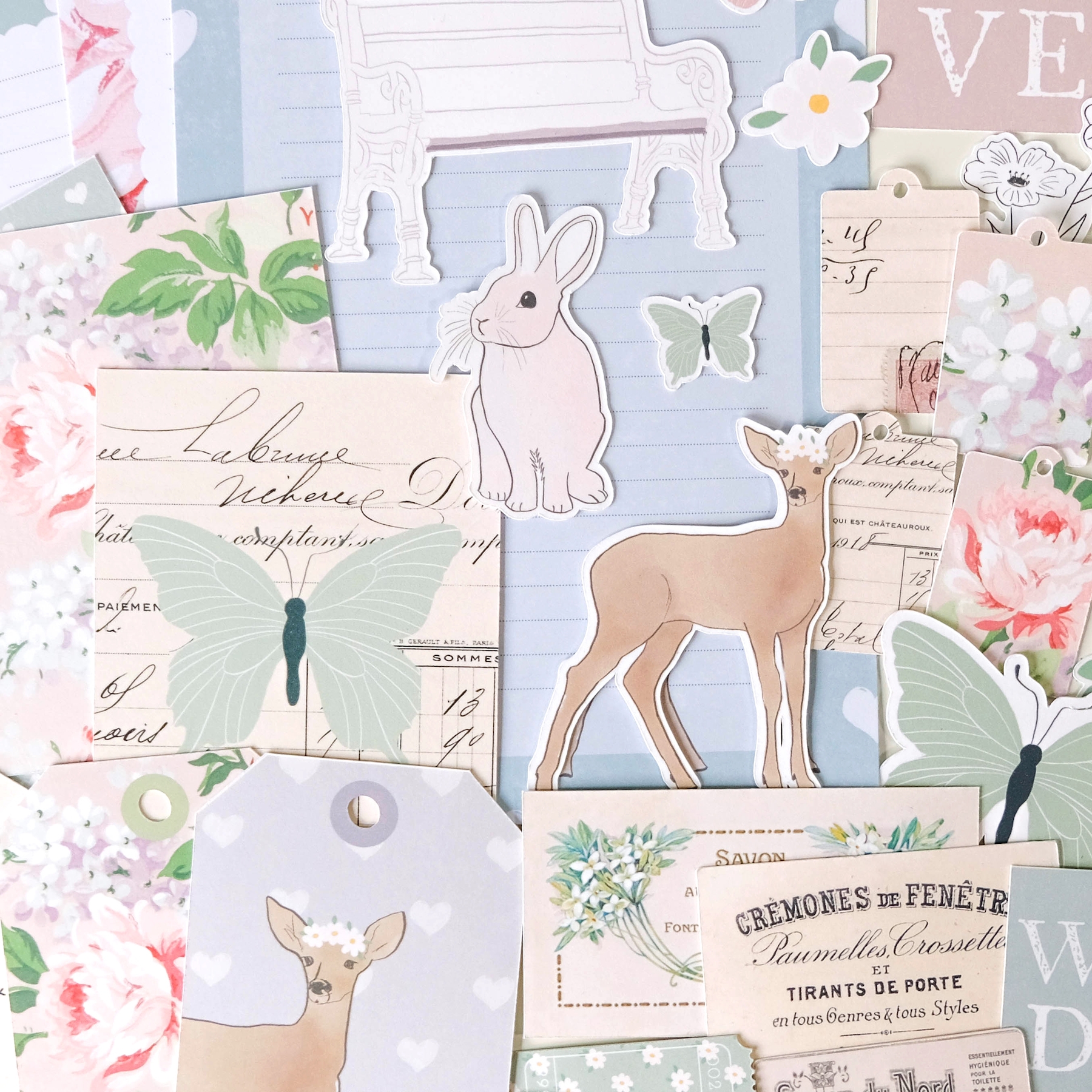 Friends, I'm reintroducing you to June's free printable based on a new digital collection that I created.
I say reintroduced because I took down the collection to remove an image I drew from a reference that I thought was out of copyright but wasn't. I've managed to rework the free printable as of now for you, but will have to take some time out to rework the rest of the collection to match. While this whole experience was unfortunate, it did teach me a lesson to be diligent when searching for images online to use in my printables. I feel like moving forward, I may use less and less "vintage" images I find online both as actual elements and references, and create my own drawings now that I have the tools at hand (ie my new iPad) to do so.
With that said, here's June's freebie again.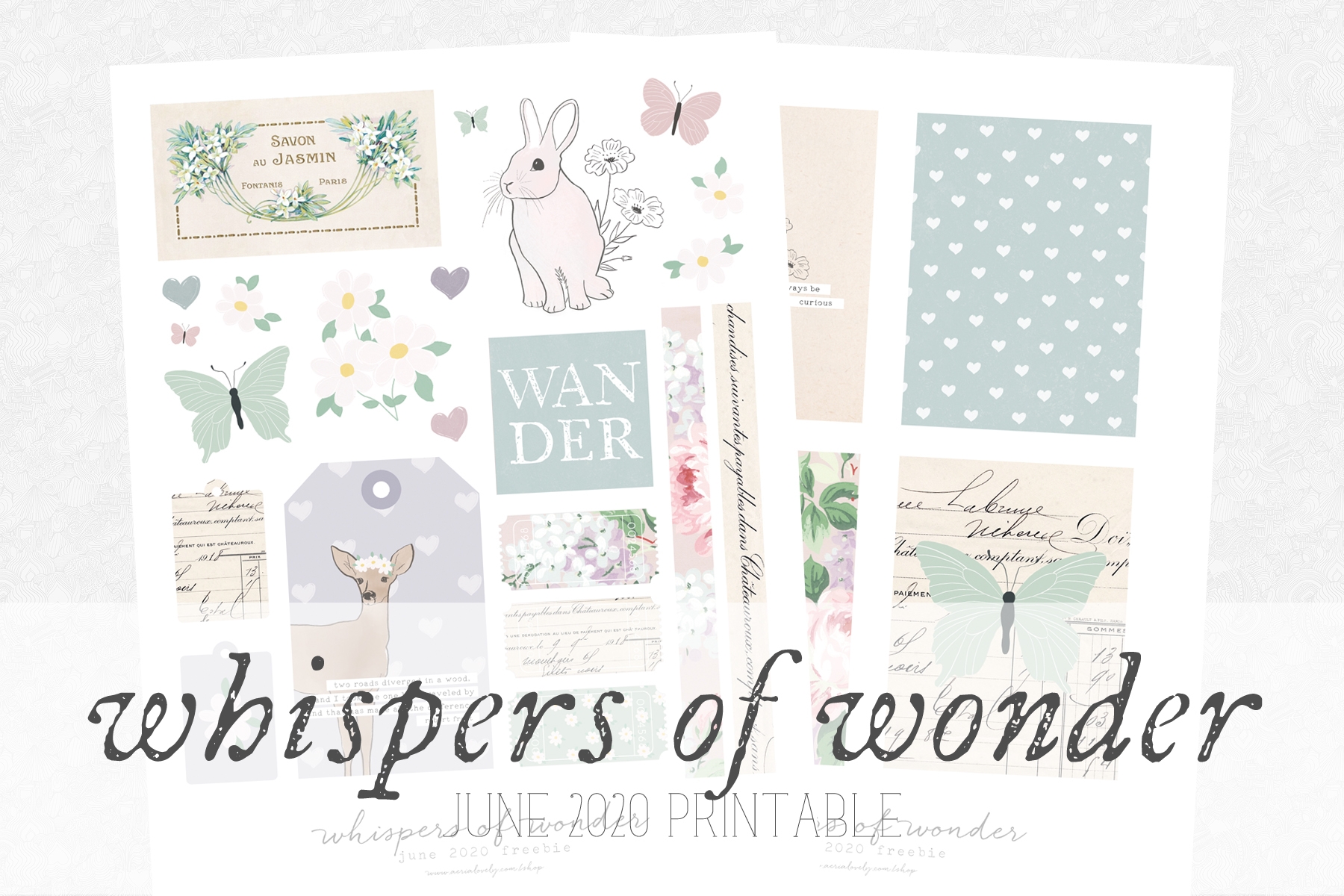 The collection is called Whispers of Wonder.
I wasn't sure how well this color scheme goes with the month of June. It's not summery at all. But for some reason I had the intense urge to use these colors for my illustrations. Very soft sage greens, muted lavenders and pinks. I was definitely thinking a magical fairy forest sort of vibe, hence the name Whispers of Wonder. I paired my drawings with some vintage papers, a beautiful script paper and a stunning vintage wallpaper that I altered the colors just a tad to match.
This printable is just a taste of the entire collection and I really hope you love it. Be sure to grab it now, as it'll only be free for the month of June.
As for the rest of the collection, I'll be taking my time to rework them in between real life work, creative team duties and working on my July printable. That said, they might appear in the shop little by little as I get them done. You'll be able to find them under the Whispers of Wonder tag as I get them finished and back up. Thank you all for understanding and special thanks to the artist I mistakingly copied. They were ever so sweet and understanding when I privately emailed them my apology. We definitely need more kind hearts like theirs in this very troubling world. I hope you are all well and stay safe friends. xx