4 crafty podcasts i enjoy listening to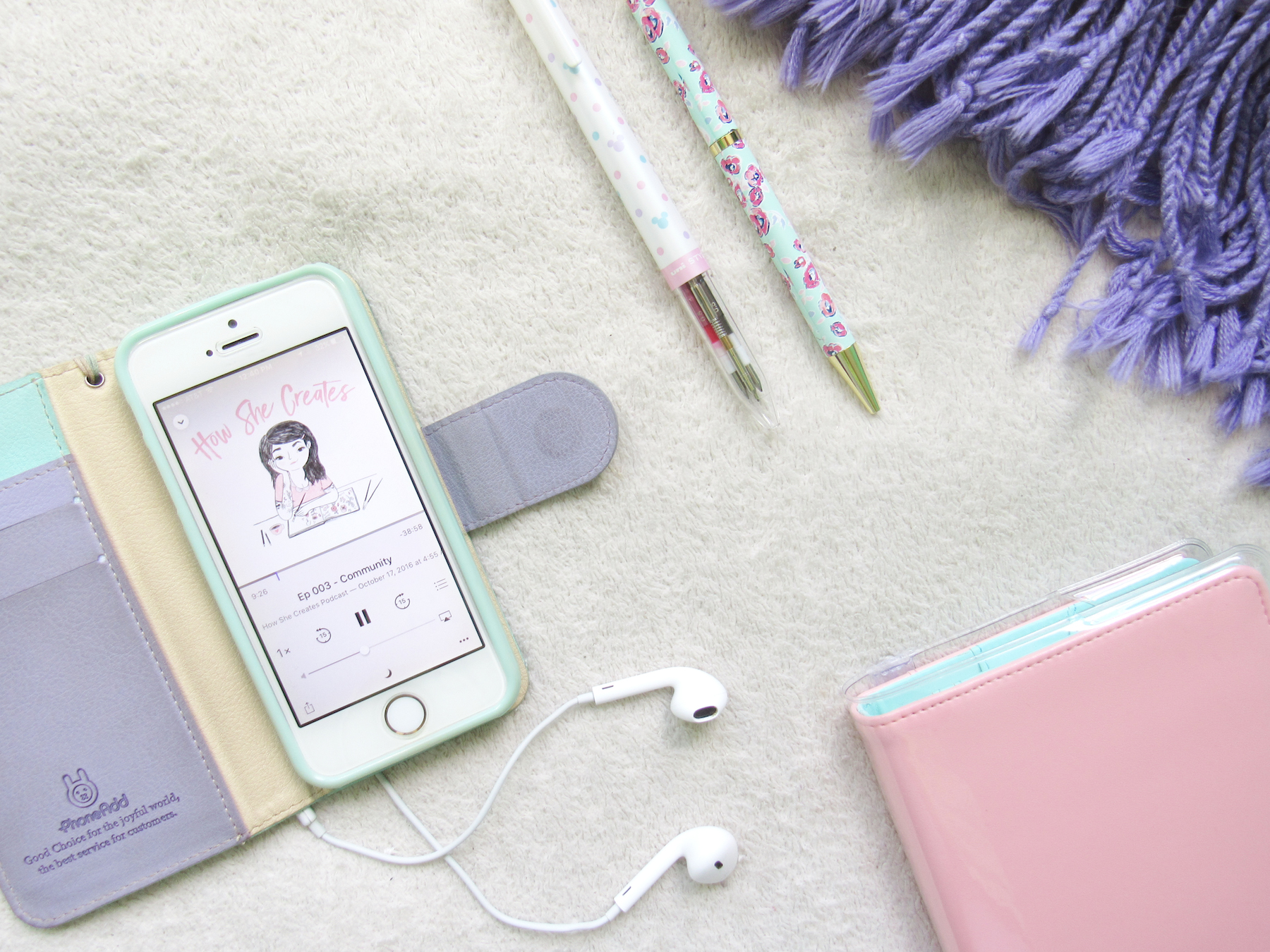 I'm going to be completely honest here, I'm not much of a podcast listener. It could be that I'd rather listen to music if I were to listen to anything. Or it could be that when I start something, I want to make sure that I'm up-to-date, so I tend to read/watch/listen to all the previous posts/episodes, and doing that with a podcast is absolutely crazy, especially if they're each 45 minutes long and there are over 100 episodes. I like starting on a podcast when it's in its infancy. That way I can grow with it too. But I like that for everything. There's just something so nice about growing along with something.
Anyway, I tried the podcasts thing a couple of months ago and it was fine, but I felt overwhelmed to catch up with all of the podcasts I decided to subscribe to. And I didn't just subscribe to one or two. I subbed to like five of them, so it's only natural I felt overwhelmed. But I tried a bunch of them out and deleted all of them that I just wasn't feeling. Somewhere along the way, I ended up with three podcasts that I genuinely enjoyed and recently added another that I know will be very close to my heart because it's by some of my favorite crafty people and it's in its infancy (YES!).
So here are my four crafty podcasts that I enjoy listening to, often when I'm busy crafting.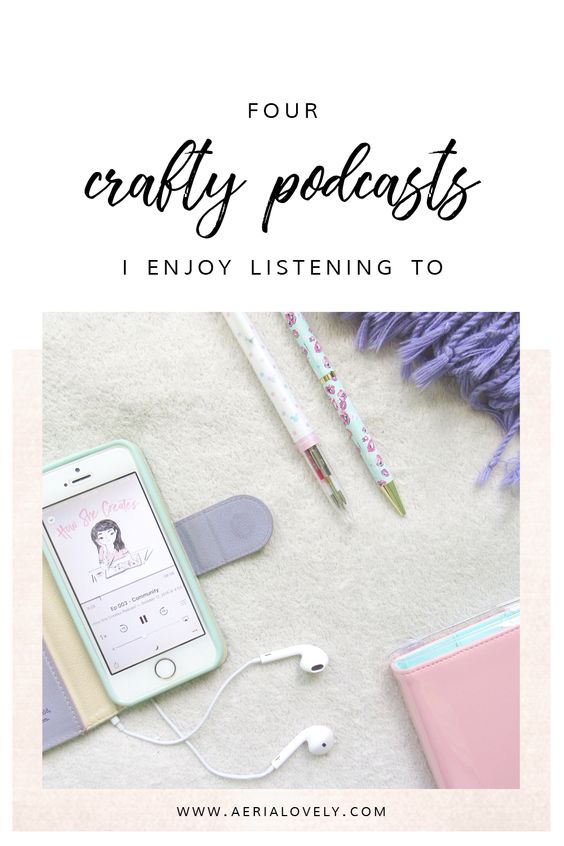 Elise Gets Crafty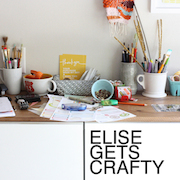 Elise Gets Crafty, a podcast by Elise Blaha Cripe, was the very first podcast I subscribed to and from that original bunch, was the only one that made the cut. I don't really know why I enjoyed listening to this one so much. Elise talks more about the business side of crafting, discussing various topics with different creative business owners, and that's not really something I'm into, if you know what I mean. But Elise is just so enjoyable to listen to, I found myself always wanting to listen to next one. Go figure.
Scrap Gals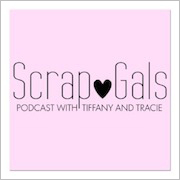 If you're a scrapbooker, this is the podcast for you! I don't remember how I came across these two awesome Scrap Gals (I think it involved Suse Fish, to be honest), but this is a podcast for me. Tiffany and Tracie are scrapbookers who talk about all things scrapbooking with other notable scrapbookers. The core reason why I enjoy listening to this podcast is that I can actually relate to everything they are discussing. Like when they fangirl over all the new CHA releases, I can fangirl with them. A standout episode for me though was Ep. 119 – Scrapping Pain Away with Andrea Bethke, a scrapbooker who I absolutely adore. I warn you now, it's a very difficult episode to listen to, but Andrea is such an inspiration and it's worth all the tears that will swell up in the corner of your eyes.
Live Inspired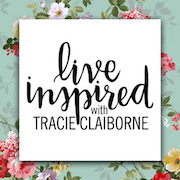 This is Tracie Claiborne's–from Scrap Gals–other podcast where she talks to notable scrapbookers and scrapbook designers, taking you behind the scenes of the scrapbooking world. She has more intimate one-on-one conversations with different inspirational scrapbookers and finds out what inspires them. I definitely began listening to this one because of Suse Fish because it was her episode, The Ever Delightful Suse Fish, that got me listening.
How She Creates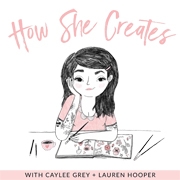 I don't think it's too soon to say this, but this is my favorite podcast of the bunch. Yes, I'm totally biased, because I love Caylee and Lauren (the masterminds behind Get Messy, if you didn't know) and everything they come up with is pure awesomeness. But from the three episodes that have already launched, I'm loving How She Creates. Unlike the other three, this podcast is all about awesome ladies who make awesome stuff. Caylee and Lauren interview all sorts of crafty and artsy women and they have them discuss how and why they create. They kicked this series off with a fantastic episode, Ep. 001 – Heart with Essie Smith, where they talked with Essie about her Heart Journal. A must listen!