a creative mess | journal with me ✩ 19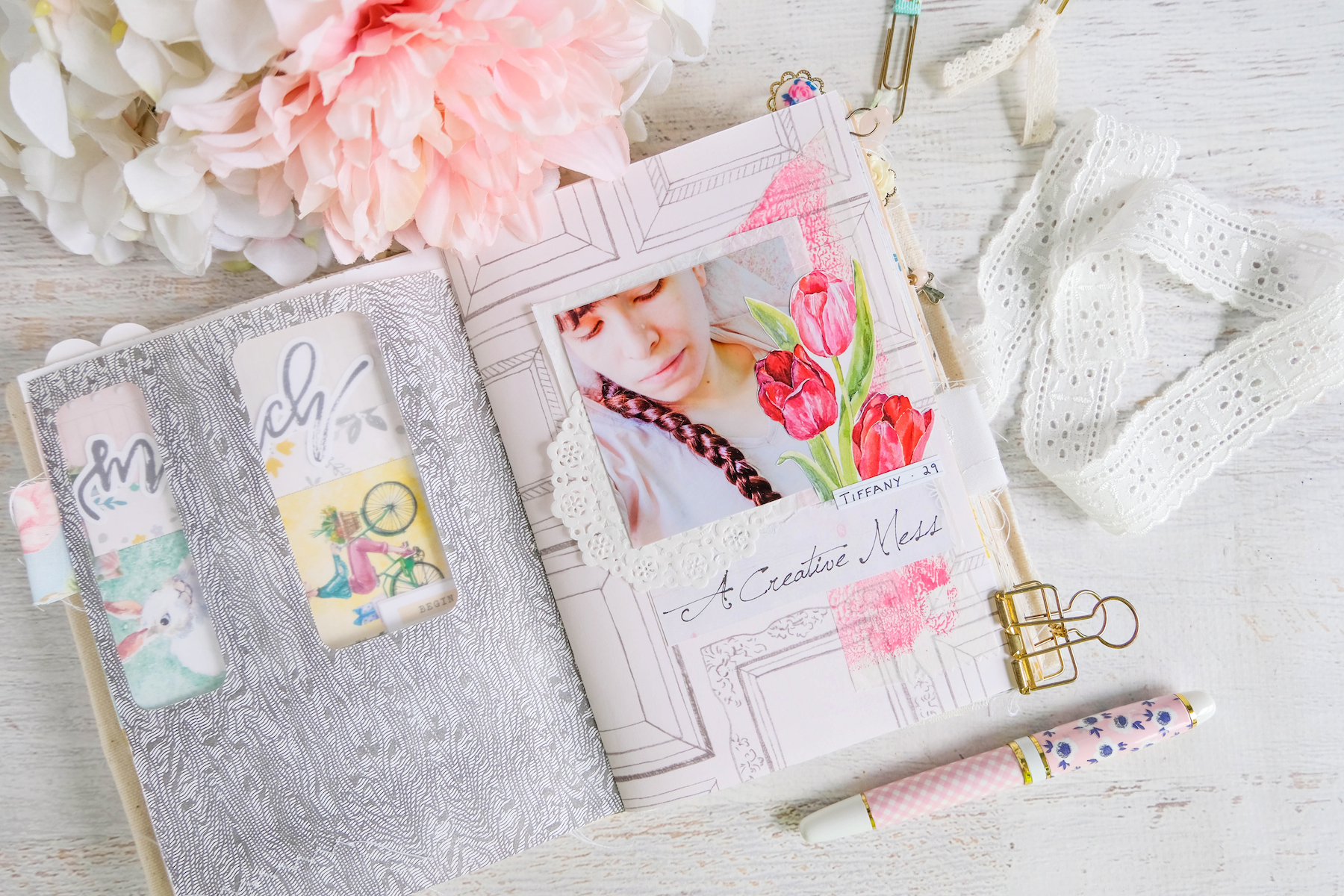 It's a new season of Get Messy. With this new season, Caylee and Lauren launched a brand new website and a new thing called Get Messy Bootcamp. Bootcamp is essentially a way for you to jumpstart your creativity. The prompts/ideas shared during bootcamp are super simple and are really there to help you get creating in your journals.
For the first prompt, Caylee asked us to introduce ourselves to our journals by creating a statistics page. A stats page is basically just that: a photo of yourself, your name, current age/location, and a little about you at the moment.
I decided to create my page in my Unraveling journal. I've been feeling like I'm a bit of "a creative mess" recently. I've been teetering between scrapbooking, art journaling and junk journaling, trying to find my footing with each one. But it seems like I'm all over the place. Ideally, I'd love to find a natural balance between the three of them, but it's been difficult.
I sometimes feel like I don't know what my style is anymore. Like I don't know where I want to go with my creativity. Somedays I want to be a prolific scrapbooker. Other days I want to explore drawing and watercolor in my art journal. Then there are times where I want to play around with vintage papers and fabrics and create tactile junk journals. But at the back of my mind, there's this voice that keeps telling me to stick with just the one thing. In the end, I would love to be able to merge the three into a style that is all my own.
Anyway, I created this quick page in my journal just to document how I'm feeling now with the current creative state I'm in. I used an old photo of myself that I think is very representative of that feeling, along with a few bits I cut from a Daphne's Diary magazine. That "A Creative Mess" title literally jumped out at me. It described me so perfectly.
I even filmed another journal with me video where you can see how my page came together. I hope you enjoy!