sigh of spring: march 2019 printable | journal with me ✩ 18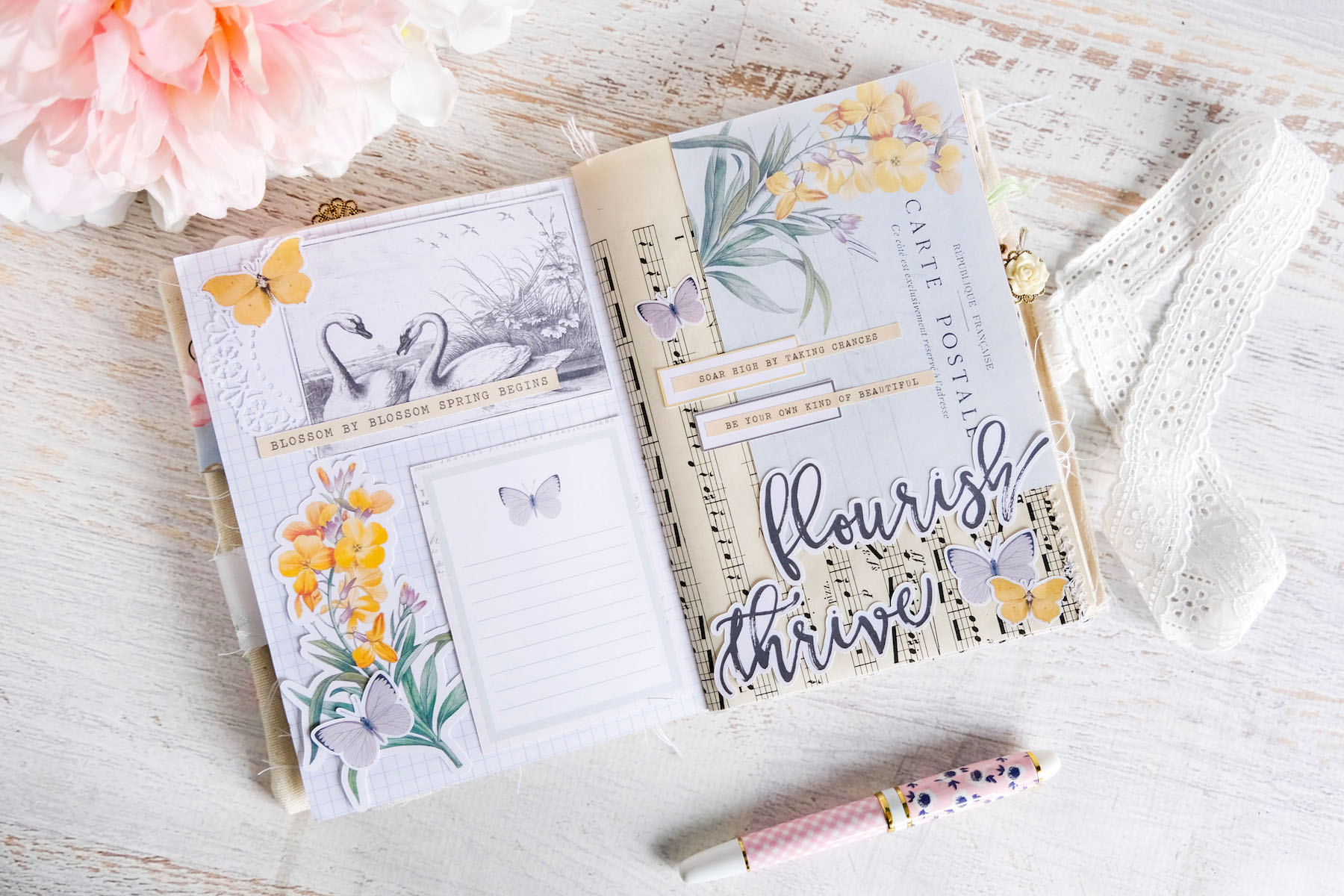 I am SO excited to finally be able to share my brand new journaling printable for March!
I actually made this printable back in January, intending for it to be February's printable, but something about it just screamed March. It was the mixture of the soft pastel greens and purples, with pops of yellow, that sort of whispers that spring is just around the corner. This is so far my favorite printable I have created that I went a tad overboard with the extras!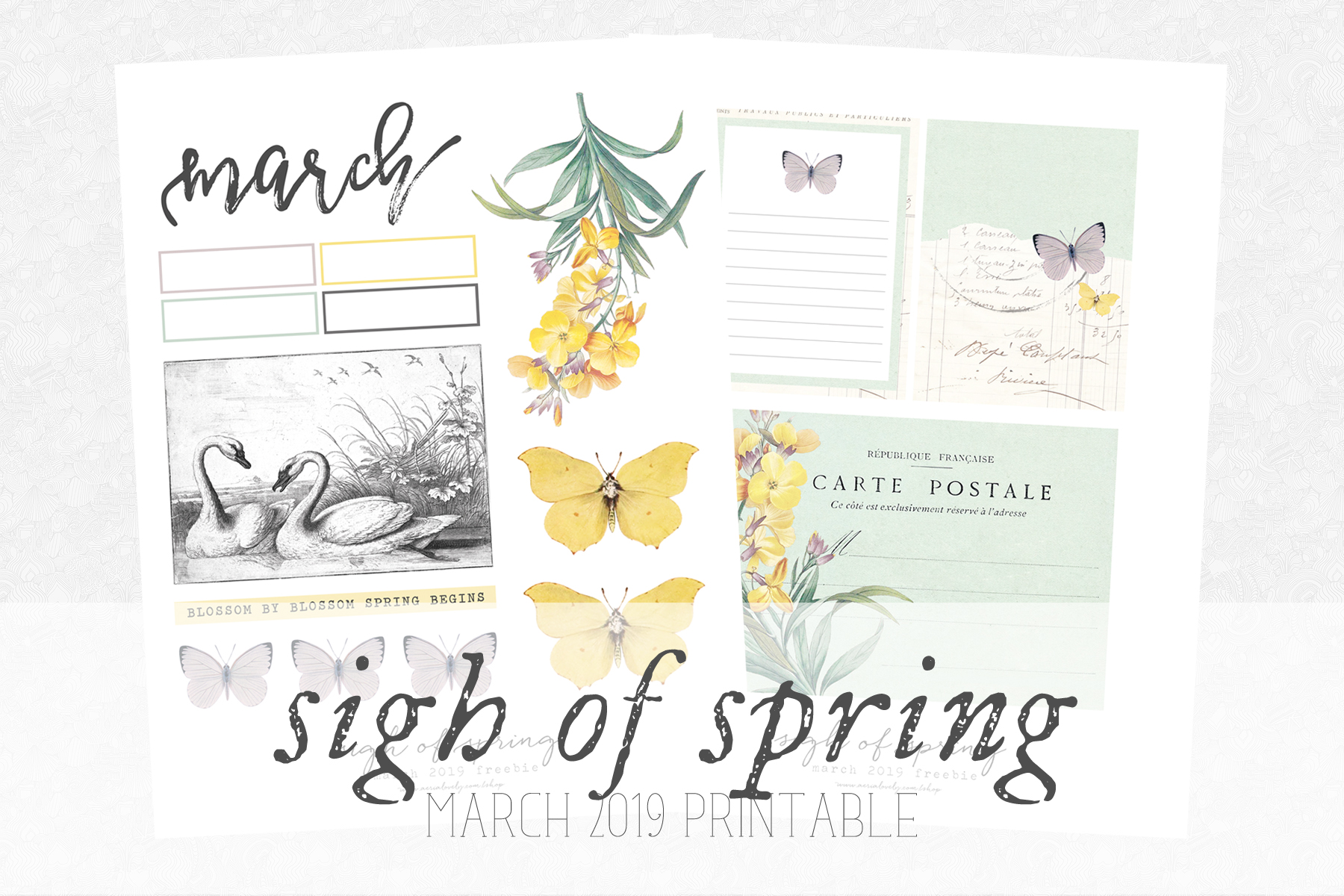 This month's printable is called Sigh of Spring.
This printable came together all from that black and white swan image and the 4×6 postcard that was a work-in-progress for something else that I just never completed. I just love how that happens. I went with a pastel sage green and pale purple with pops of yellow color scheme. The entire thing feels very spring and I felt that it was perfect for the month. Here's to hoping spring gets here soon! I don't know where you all are at, but I'm quite tired of bundling up for all this cold and snow. Looking at this printable warms me up. Be sure to grab it now, as it'll only be free for the month of March.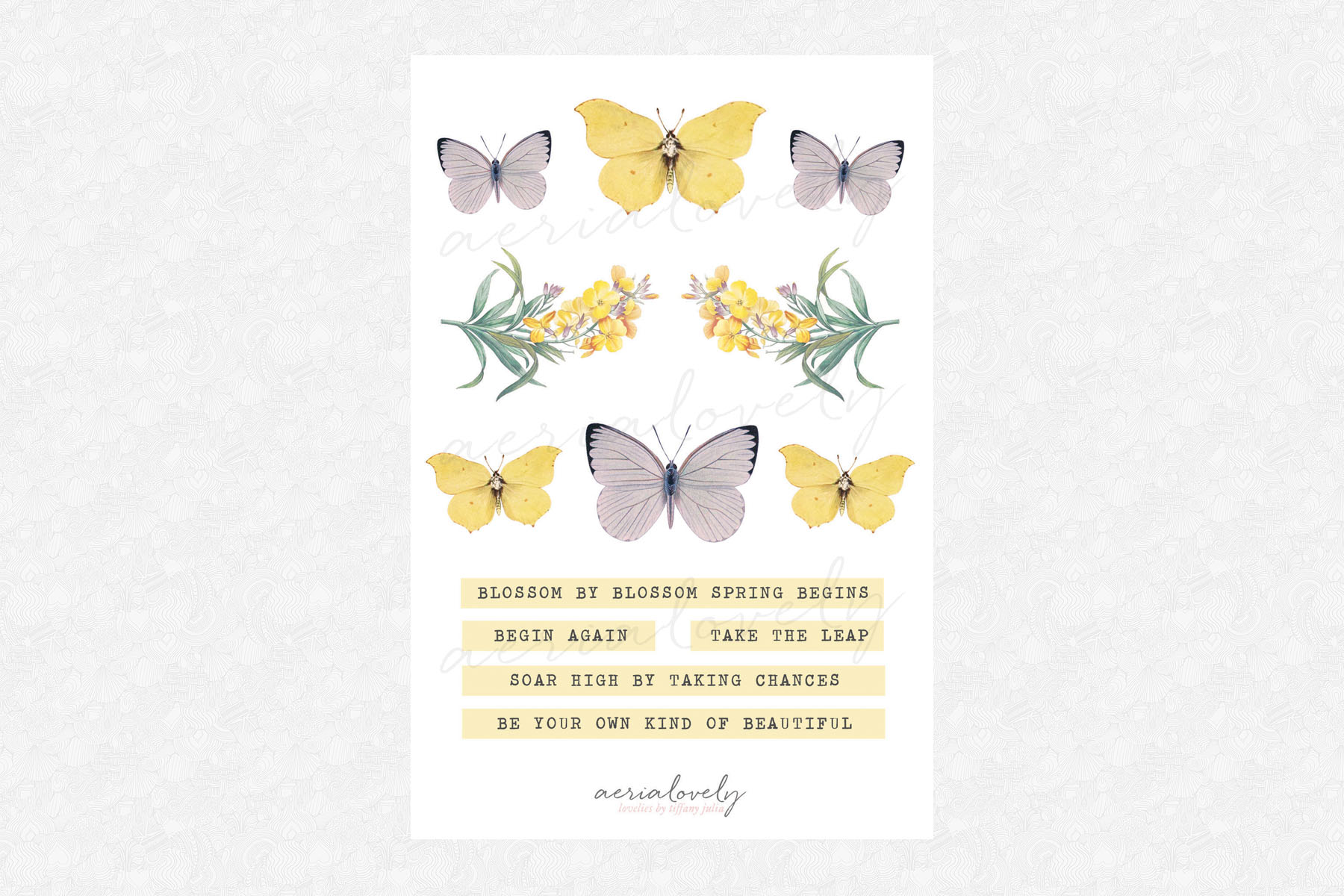 In addition to this month's printable, I have a new sticker sheet that coordinates with it up in the shop. This 4×6 matte sticker sheet features the butterflies from the printable along with a smaller floral and some more word phrases! Great for accenting your page with.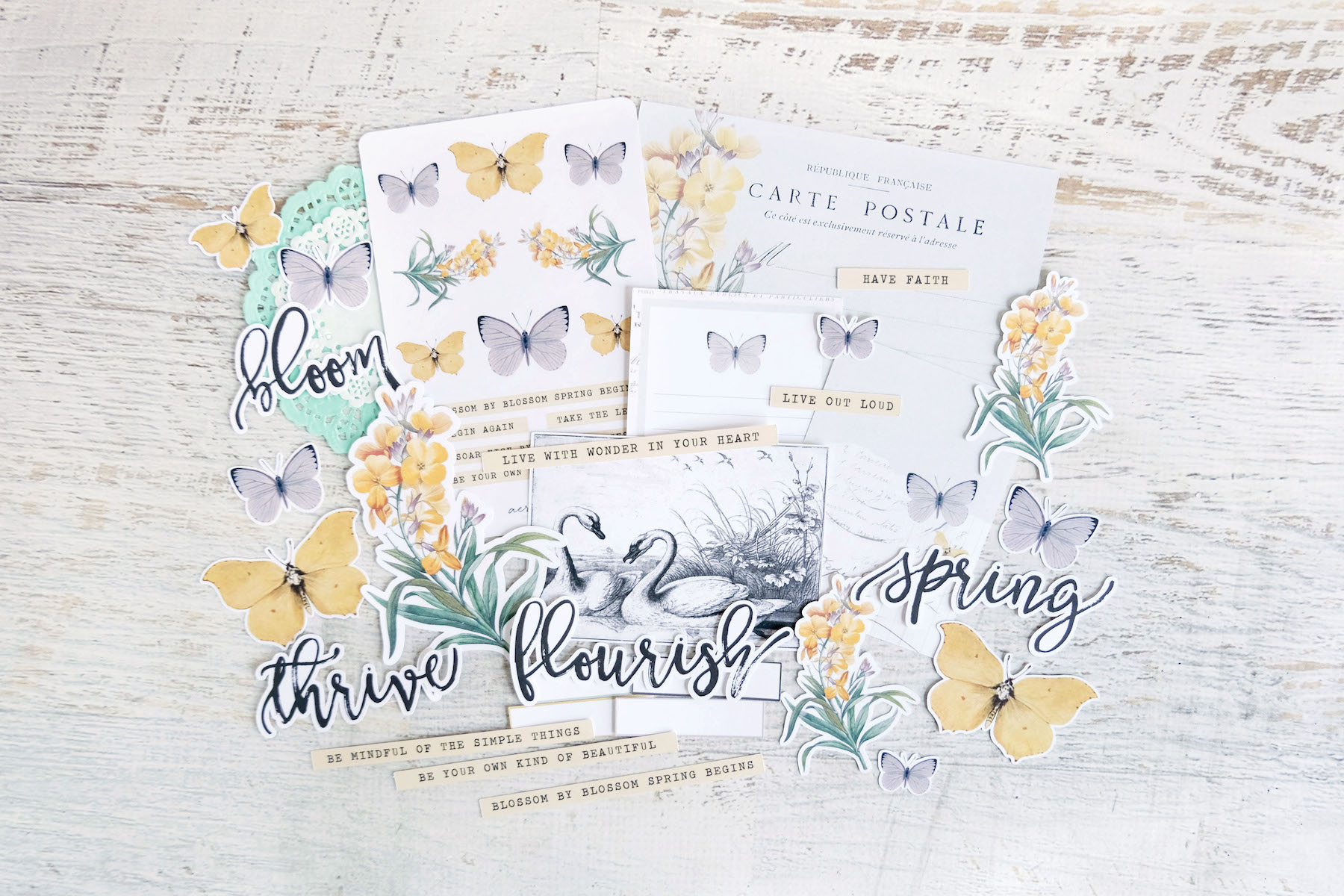 I love this theme SO MUCH that I decided to create a little mini kit out of it for those of you who prefer a physical product and are interested in purchasing a physical kit. This little kit has all of the elements from the printable but with a few other bits thrown in, like the script words, extra word phrases, more butterflies, florals, and the 4×6 sticker sheet included. Each kit is made to order, printed and cut in house, so I don't see it running out if interest is high. Definitely check it out if interested because it's super cute.
I decided to use this printable (and a few pieces from the kit) to create a spread in my Unraveling journal. I designed this printable to be all about spring and growth, so I felt it would be perfect to document my journey with my word for the year, bloom. I also thought it would create a beautiful junk journal spread, so that's exactly what I did!
Below is my new journal with me video where you can see how my two pages came together. I hope you enjoy!