affirmations + reflection | journal with me ✩ 16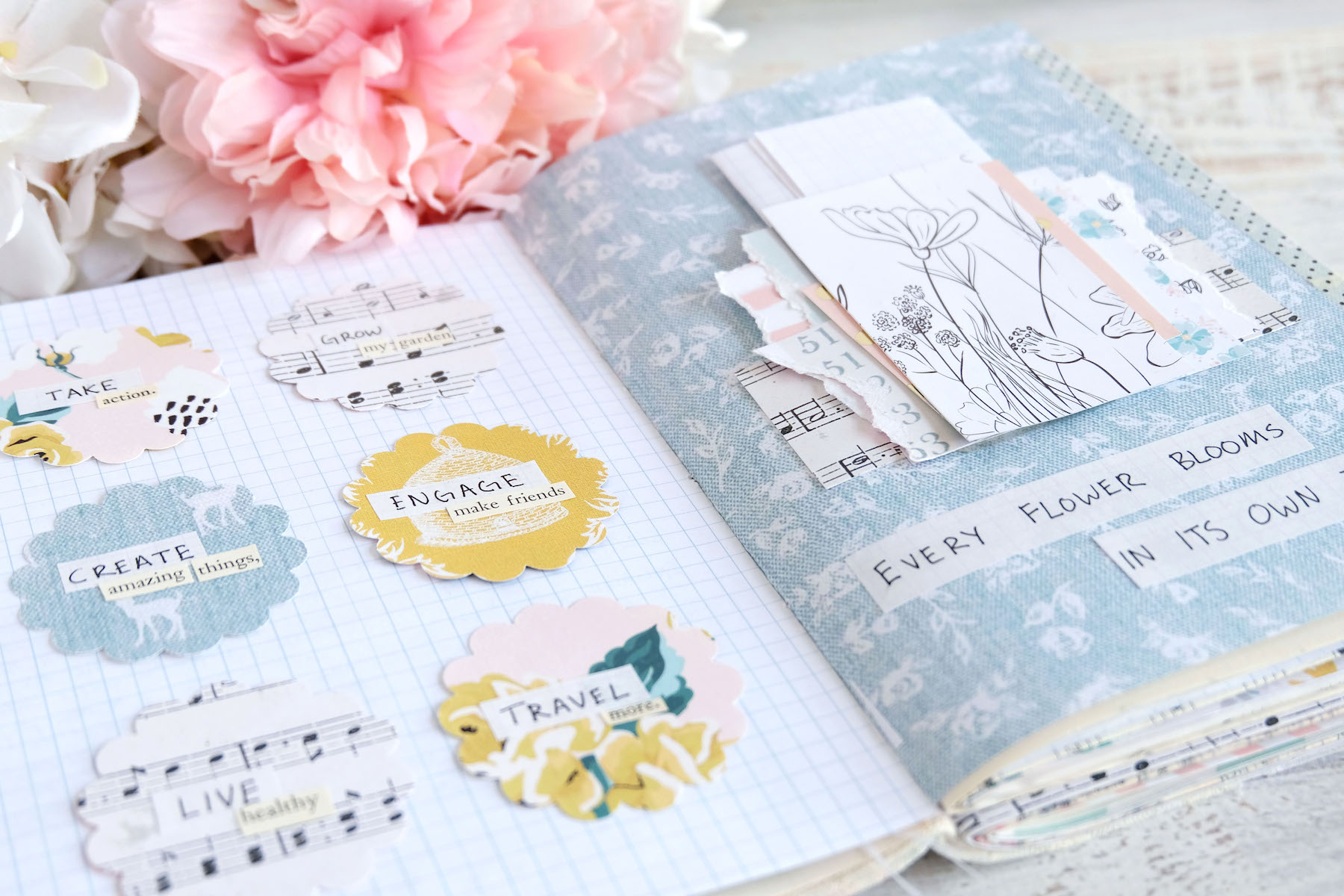 For this new spread in my unraveling journal, I've decided to jot down my affirmations for the year–or at least a few things I'd like to take action on this year. I feel like these particular affirmations really compliment by word–and supporting words–for the year. I really wanted to get them into this journal in a very bold way so that they always stand out whenever I flip open my journal.
If you're anything like me, you sometimes make all of these plans at the start of the year but never really follow through with them. You set all of these intentions but fail to take action to propel them into motion. I find that I occasionally fall into that trap especially at the start of the year when having all of these new ideas and plans seem to immobilize me. I really would love to change that and really take action on everything I set out in writing to do.
So this spread came out relatively quickly. For the first page, I punched out 2-inch scalloped circles out of some bright pattern papers I had and began to collect words from old book pages to form my affirmations. I had a lot of trouble finding the right words that I wanted out of the book pages, so in the end, I decided to handwrite most of them anyway. I rather like this better actually and my affirmations ended up as such:
Take action, Grow my garden, Create amazing things, Engage: make friends, Live healthy, and Travel more.
For the opposite page, I turned this paper cluster I had made for something else–and that was waiting to be used for something–into a little pocket for this piece of paper where I wrote out the timeline of my life. It was a response to the first journaling prompt in Susannah Conway's Unraveling course and I wanted it to be private, so I tucked it into a pocket instead of journaling right on the page. Underneath the pocket I added a little quote that reads "Every flower blooms in its own time." I thought that quote was fitting.
Anyway, below is my new journal with me video where you can see how half of this spread came together. I hope you enjoy!