yes, girl: february 2019 printable | journal with me ✩ 17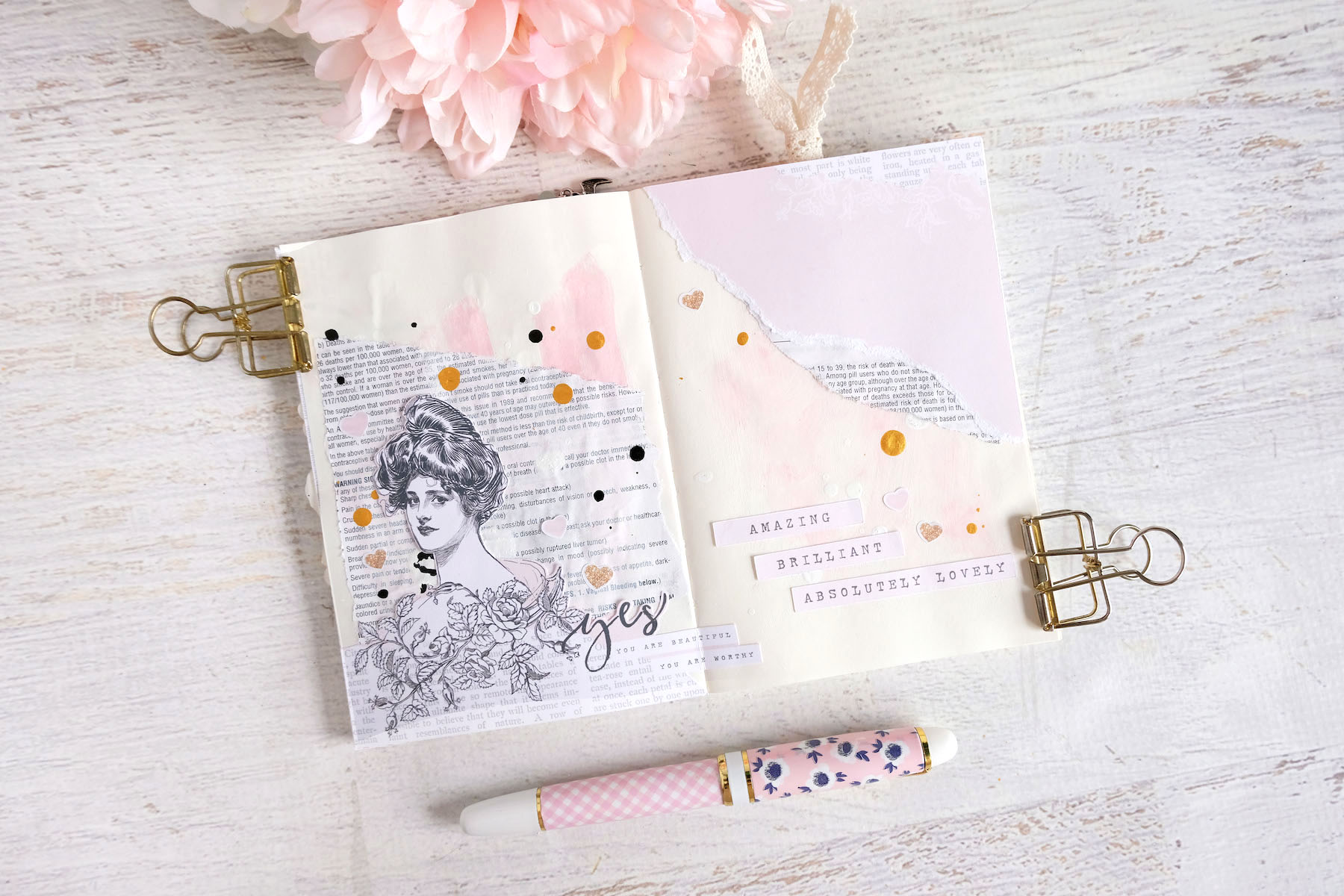 I am so excited to finally be able to share my brand new journaling printable for February!
I was on a roll in January and have already created and designed March and April's printables too. So naturally, I'm itching to share them with you all. But first, February.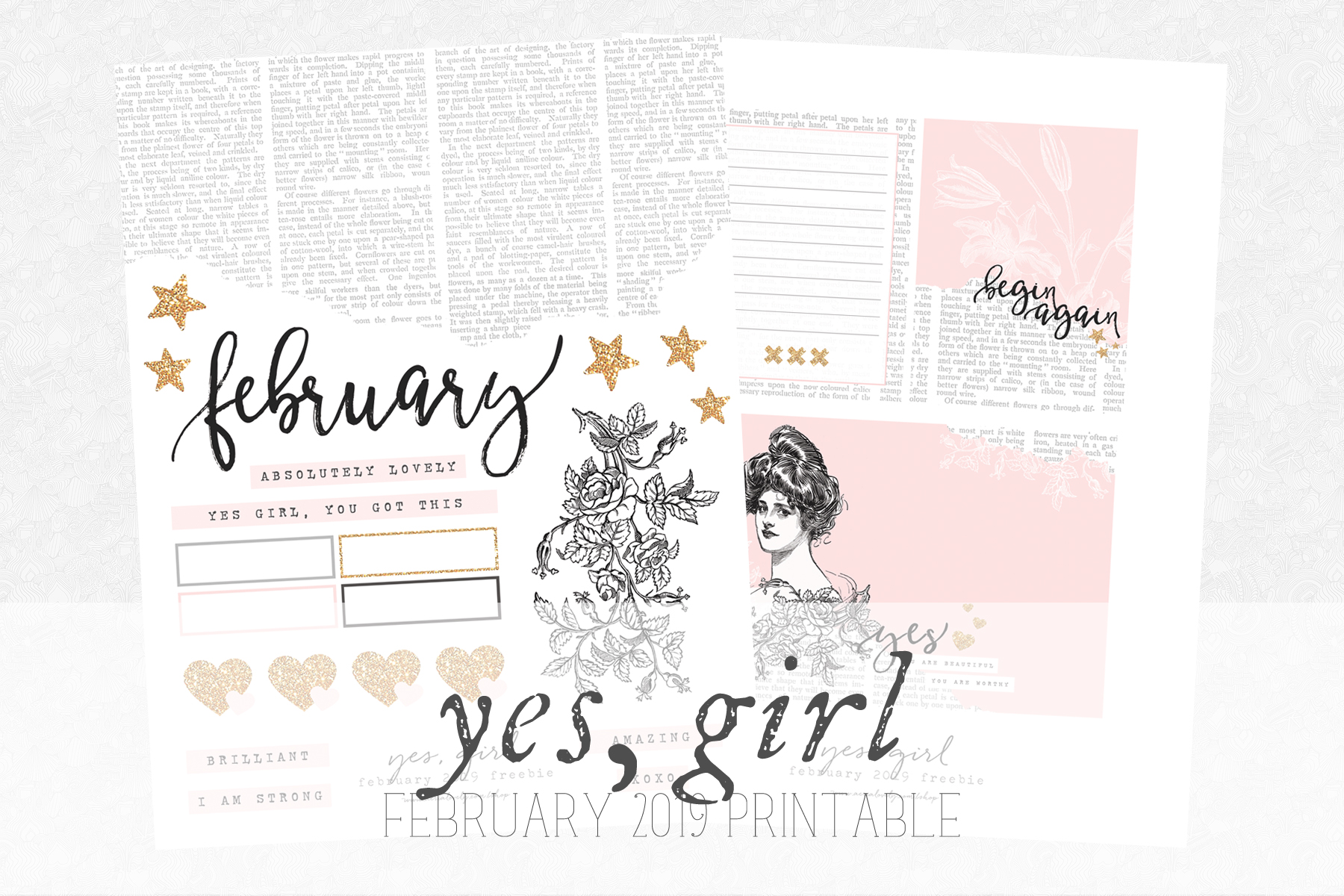 This month's printable is called Yes, Girl.
I went with a fresh, fun pink, gold, black and white color scheme for this month. Funny enough, the printable for March was initially what I made for February, but it looked so March-like that I pushed it back for March and made this instead. I feel like this lovely blush pink is more suitable for February.
This is a two-page printable. Going forward, each monthly printable will have two pages: the first page being different cut apart embellishments and the second page consisting of journal cards. That way you get a variety of pieces that you can include in your journals and scrapbooks! This printable will only be free for the month of February, so get it now!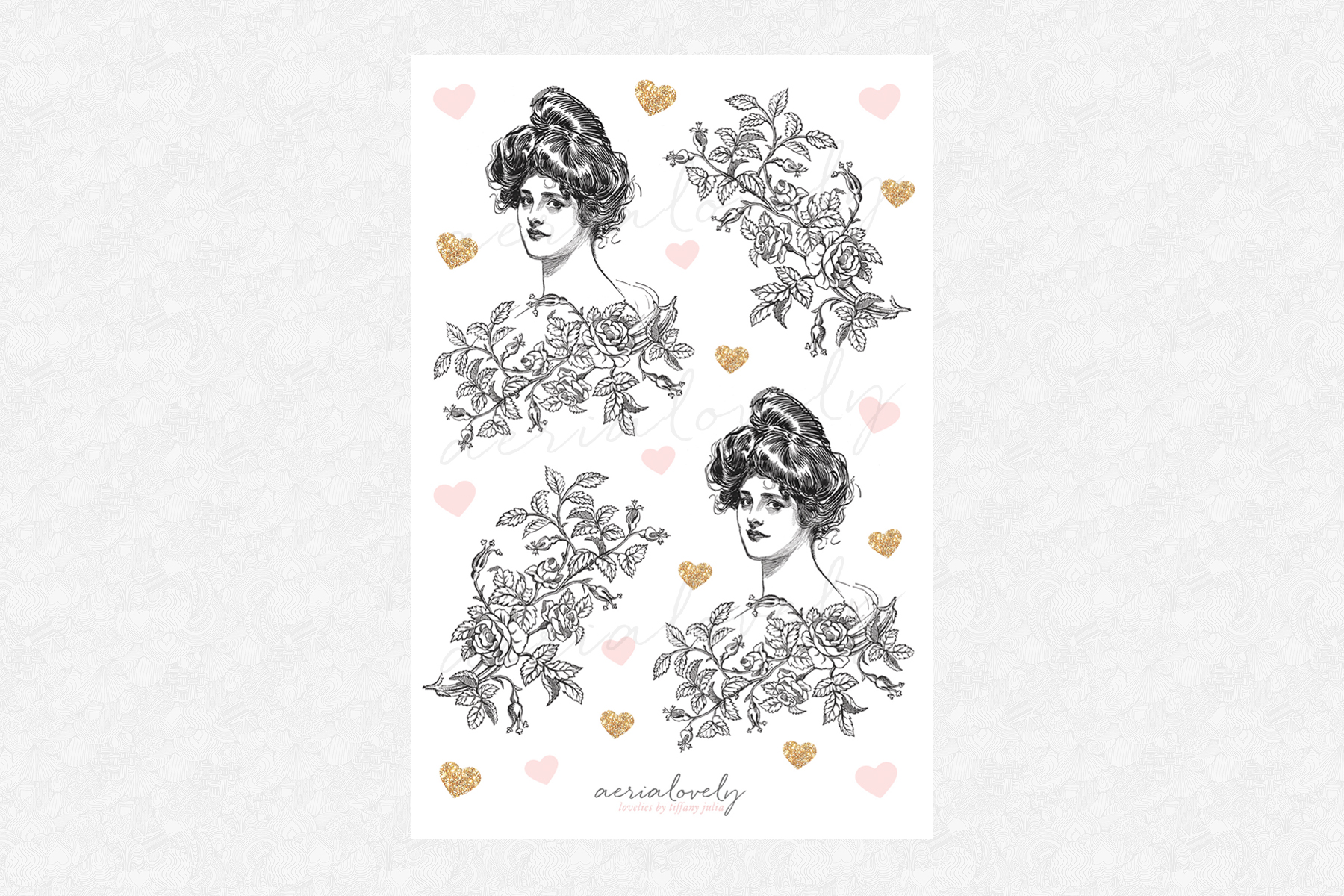 In addition to this month's printable, I have a new sticker sheet that coordinates with it up in the shop. This 4×6 matte sticker sheet features the lovely Victorian-eque French girl who's the main focus of the 4×6 journal card. It also includes the black and white floral cluster and pink and gold glitter hearts, which I've scattered throughout to use as fun accents to any page.
I'm not planning on doing a sticker sheet for every monthly printable I create, only for the ones that I think lend themselves to becoming sticker sheets. Also, if I want more goodies to play with–that's also a factor too!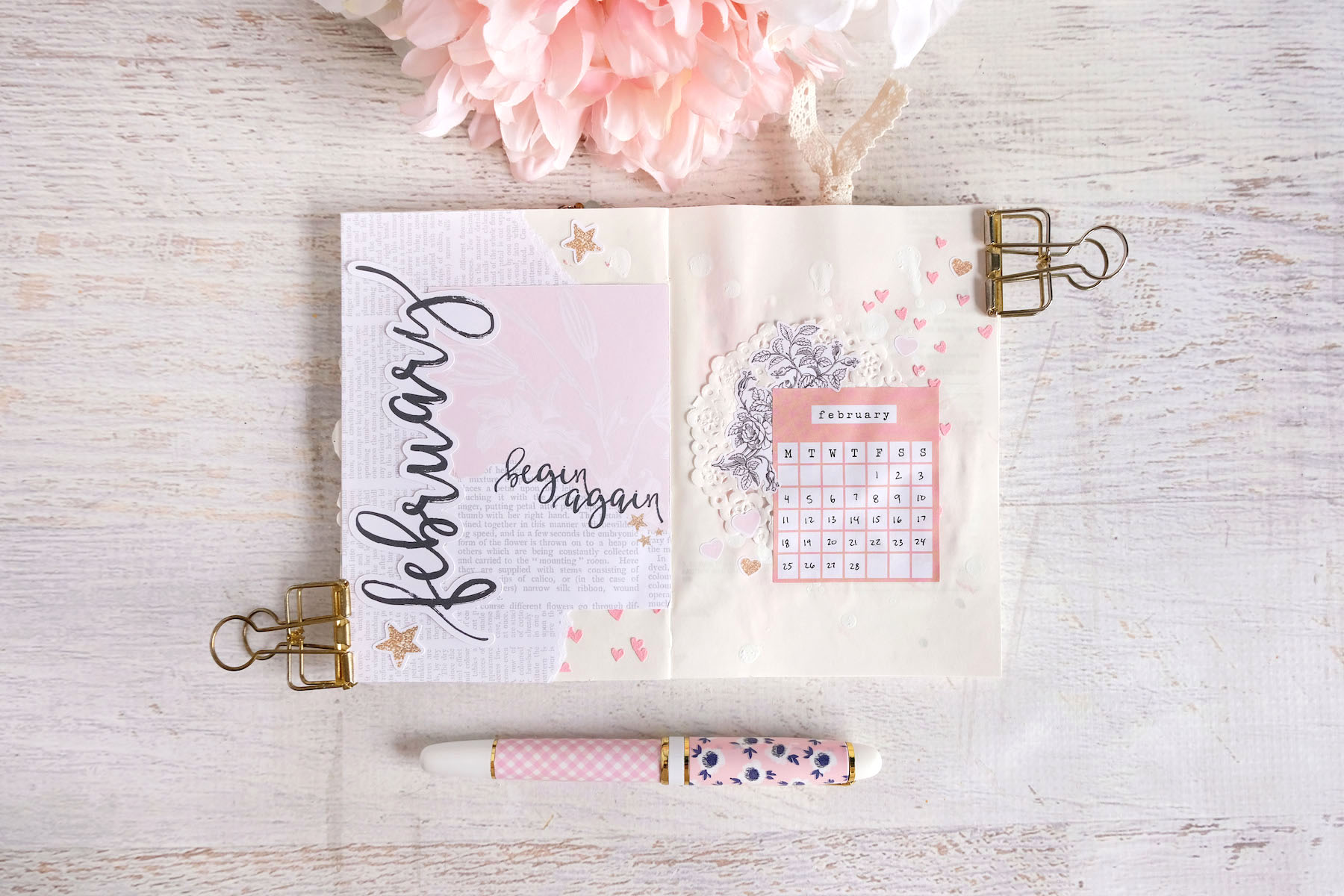 Along with the new printable, I've decided to film a little journal with me video showing you how I've used each one in my journal.
I've been keeping this little A6 Midori MD Notebook as an everyday sort of journal/art journal. For the beginning of each month, I like to have a "monthly" sort of page in order to indicate the start of the new month. I'm hoping to fill this journal up this year so that by December I have a lovely little book full of my random thoughts and art journaling experiments.
Anyway, I worked in this little book and created two spreads using the Yes, Girl printable and stickers.
Below is my new journal with me video where you can see how my two pages came together. I hope you enjoy!