altered book art journal: my new class with big picture classes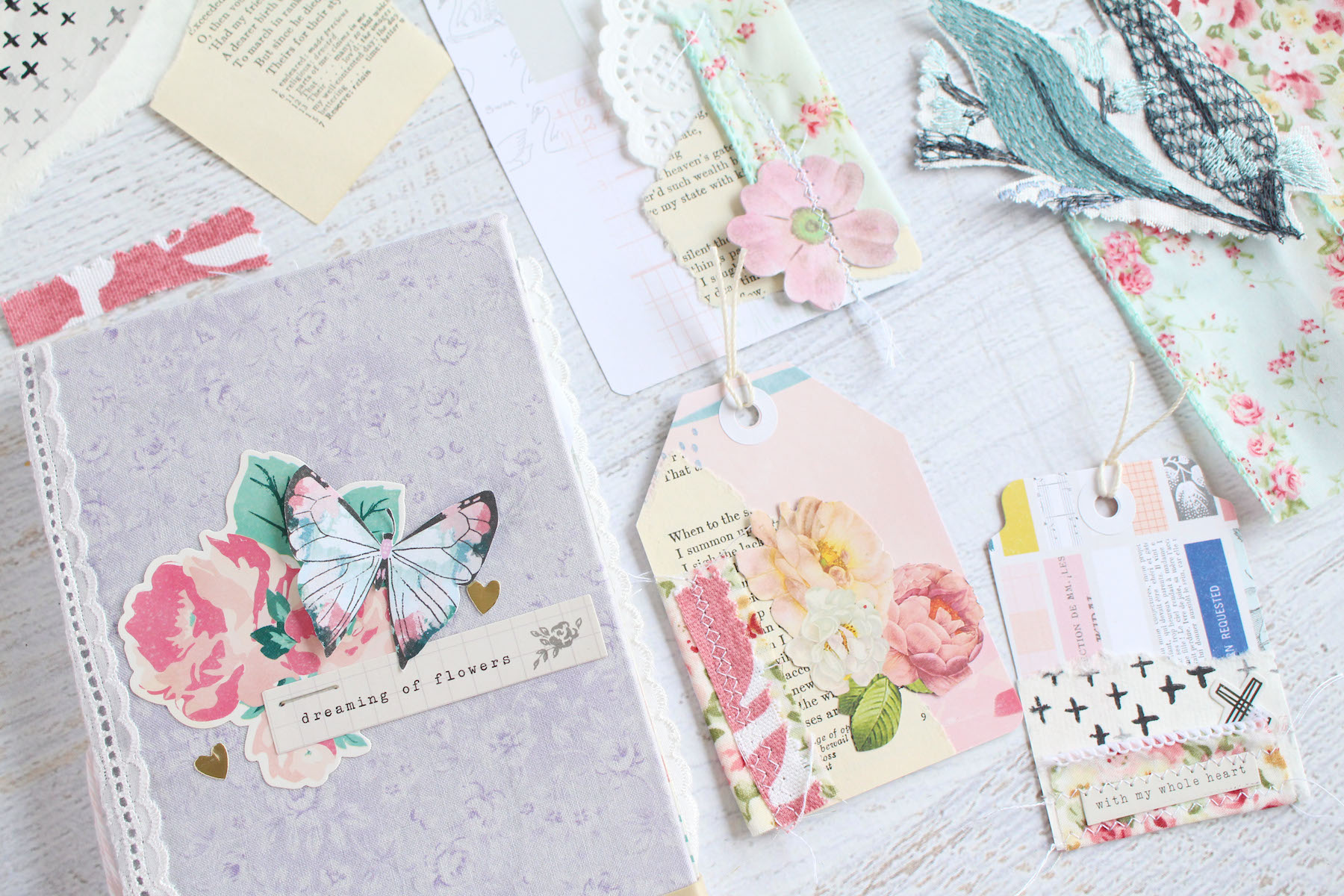 Exciting news today! I can finally share with you a brand new class I have been working on for Big Picture Classes! It's called Altered Book Art Journal and it's an art journaling class that mixes art journaling, junk journaling, and scrapbooking materials and techniques to create a really fun textured journal from an old hardcover book!
In the class, I'll show you how to gather your supplies into a fun, cohesive kit for you to use when constructing your journal and filling it up. I'll then guide you step by step in constructing your own one-of-a-kind art journal from start to finish. Once we have our journals made, I'll then share with you some fun ways to use different types of paints, inks, papers, and fabrics to create beautiful painted and collaged art journal spreads.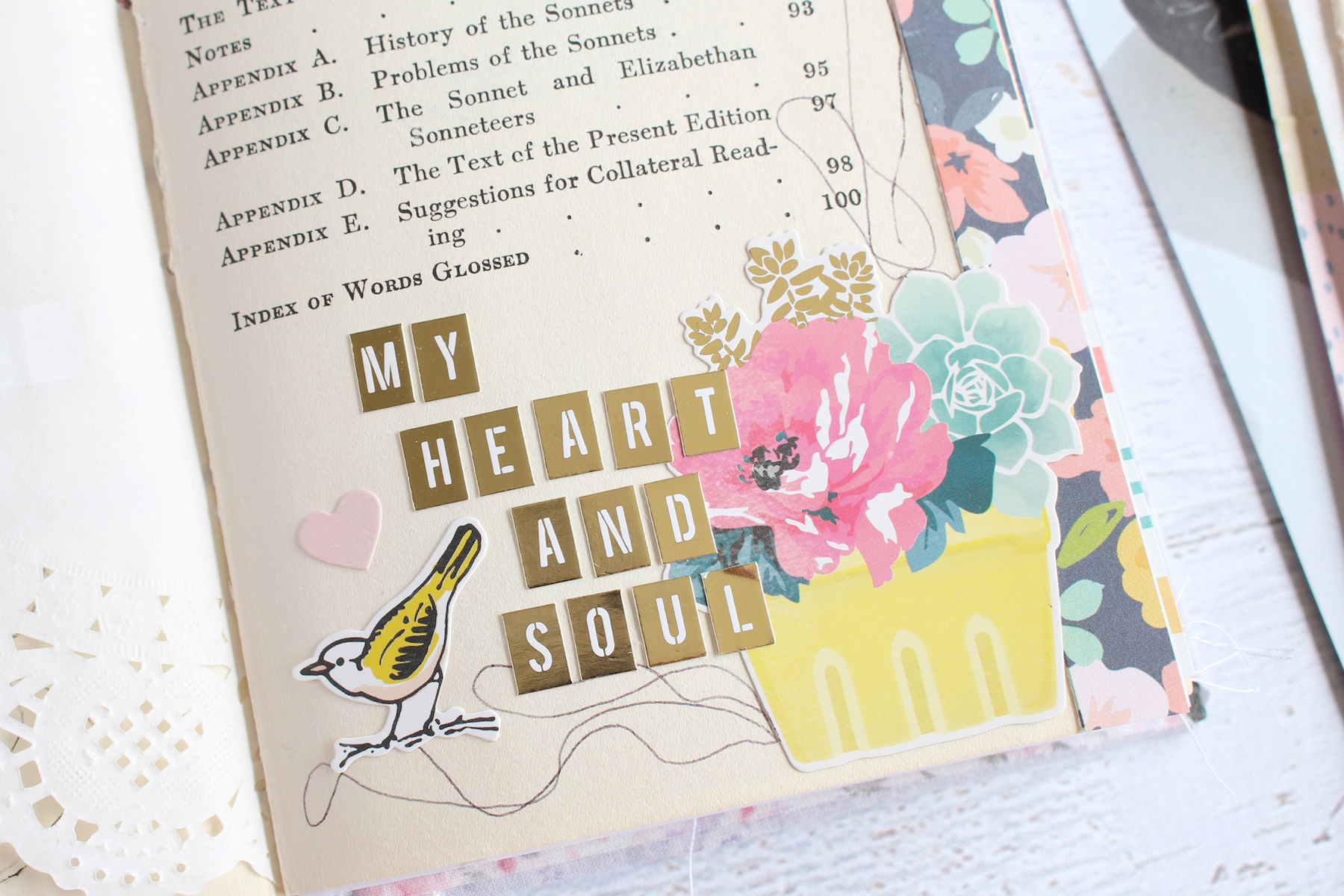 This class is great for any type of journaler, but especially scrapbookers who wish to dip their toes into the world of art and junk journaling. I use common scrapbooking and art supplies that you can find in your stash and at your local craft stores, making it super easy to gather all of the materials you'll need.
So if you're interested, keep and eye out on the Big Picture Class website! Altered Book Art Journal is listed in the Coming Soon section and will go live next week!
And if you're new to Big Picture Classes and want to take the class, be sure to take advantage of their free trial! You'll receive two weeks free upon sign up to explore the site and all the classes they have to offer. So if you're interested in my class, definitely sign up for your free trial next week to have a full two weeks to explore the class for free!
I had so much fun creating this class and I really hope to see you there!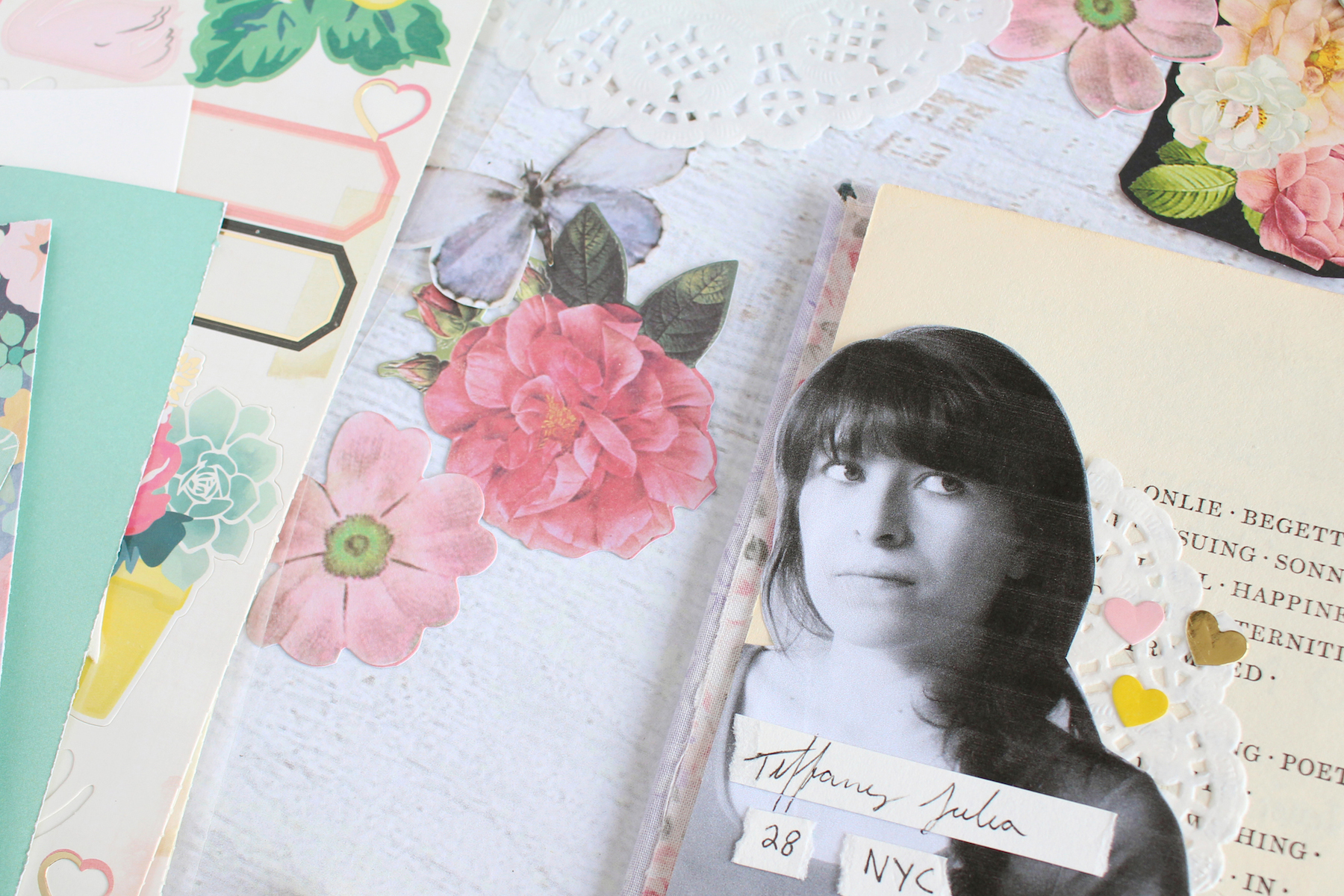 PS. Keep an eye out on my Instagram @aerialovely. I'll be hosting a special class giveaway there next week, so don't miss out!