diy floral mickey ears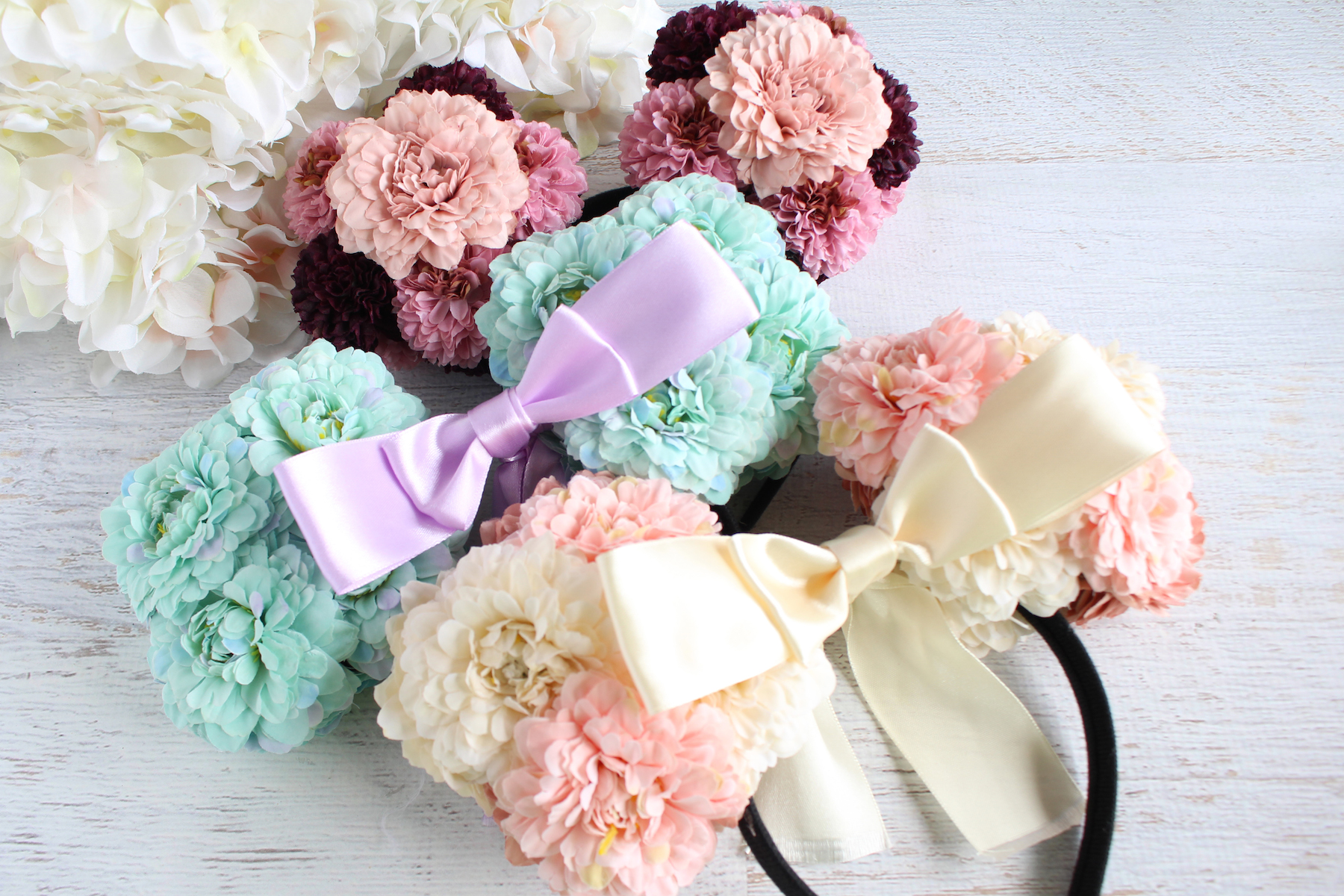 Hey everyone! I'm here with a super special DIY project for you all. In three days, I will be headed down to Orlando to spend a week with a friend at "the happiest place on earth." I absolutely love Disney World. It's like my favorite place. Seriously, I get so excited every time I go back. I'm like a kid in a candy shop. This particular trip is even more exciting, I think, because I'll be going with a really good friend of mine, who I don't get to see very often now that she no longer lives near me. And like anything that we do, we're going all out. Disney style.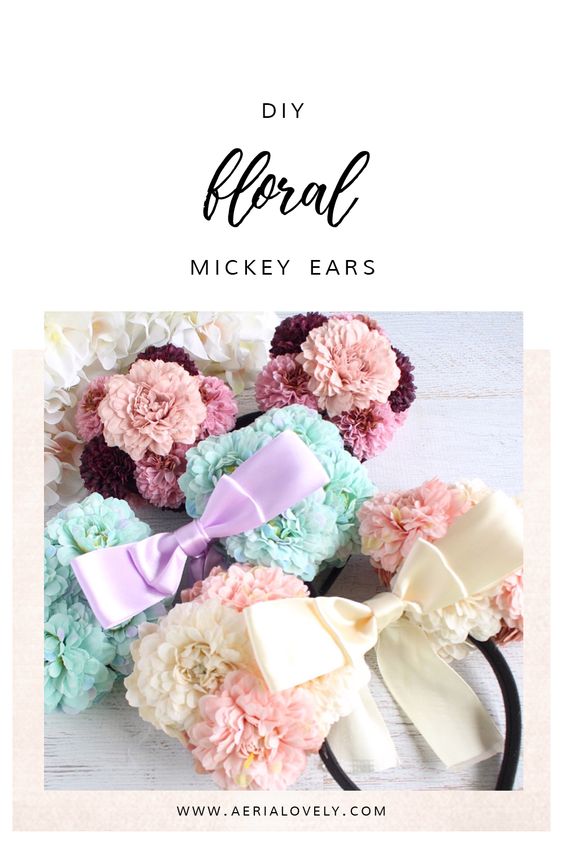 So I decided to make us some fabulous, one-of-a-kind Mickey Ears, using my favorite thing in the world, florals.
I've always wanted a pair of those cute floral Mickey Ears. I never knew where everyone got there's until I realized that they probably made them themselves. So, I set out to make some of my own. In the video below, I show you how I went about making my ears with a few supplies that I purchased on Aliexpress.
I bought the plain black Mickey Ears from Aliexpress, which made it super easy to create my floral ears from as they acted as a great base to build up from. I purchased the florals and the satin ribbon from Aliexpress as well. What I really like about these florals I bought are that they are made of fabric and not paper. I feel like paper flowers don't have any longevity to them since they're paper. Fabric florals also feel better to touch as well and are just nicer overall. The only downside is that they make for some hefty Mickey Ears. But if you don't mind balancing a little weight on your head–I only kid; they're not that heavy–then you should be fine.
I love how my ears came out and I really hope my friend and her mom (her parents are joining us, so I made ears for them too) really like these floral ears I made them. We'll see if they withstand the trip to Orlando and back cause they're super cute otherwise!