april love 2016: dear morning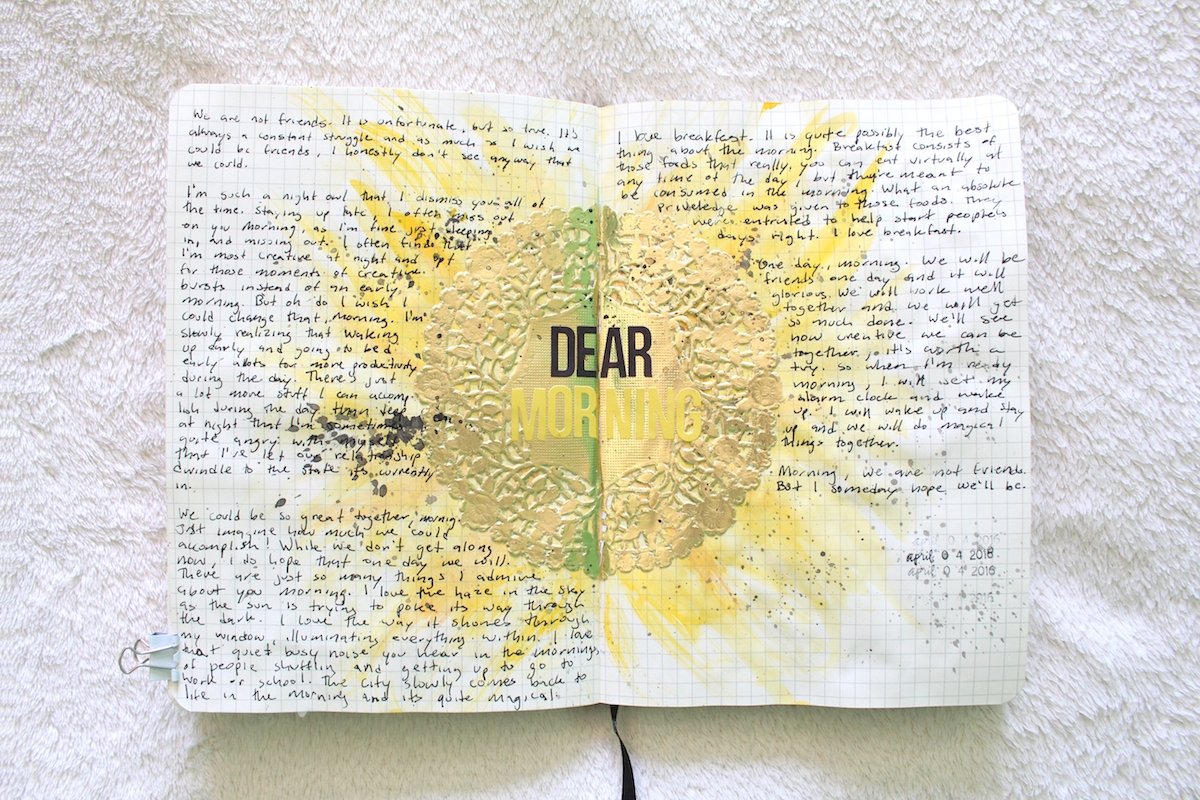 Dear Morning,
We are not friends. It is unfortunate, but so true. It's always a constant struggle and as much as I wish we could be friends, I honestly don't see anyway that we could.
I'm such a night owl that I dismiss you all of the time. Staying up late, I often miss out on you, Morning, as I'm fine just sleeping in and missing out. I often find that I'm most creative at night and opt for those moments of creative bursts instead of an early morning. But oh do I wish I could change that, Morning. I'm slowly realizing that waking up early and going to bed early allots for more productivity during the day. There's just a lot more stuff I can accomplish during the day than late at night that I'm sometimes quite angry with myself that I've let our relationship dwindle to the state it's currently in.
We could be so great together, Morning. Just imagine how much we could accomplish! While we don't get along now, I do hope that one day we will. There are just so many things I admire about you, Morning. I love the haze in the sky as the sun is trying to poke its way through the dark. I love the way it shines through my window illuminating everything within. I love that quiet busy noise you hear in the morning of people shuffling and getting up to go to work or school. The city slowly comes back to life in the morning and it's quite magical.
I love breakfast. It is quite possibly the best thing about the morning. Breakfast consists of those foods that really, you can virtually eat at any time of the day, but they're meant to be consumed in the morning. What an absolute privilege was given to these foods. They were entrusted to help start people's days right. I love breakfast.
One day, Morning. We will be friends one day and it will be glorious. We will work well together and we will get so much done. We'll see how creative we can be together; it's worth a try. So when I'm ready, Morning, I will set my alarm clock and wake up. I will wake up and stay up and we will do magical things together.
Morning, we are not friends. But I someday hope we will be.
sincerely yours, T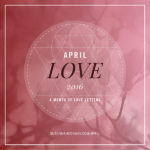 April Love 2016
: a month of love letters. This is an exploration of self-love and unravelling for the entire month of April presented by Susannah Conway.
Unravelling my thoughts and revelations that I have found out about myself and my life by looking deeper at the world around me. Inspired by Susannah Conway's Unravelling: Ways of Seeing Myself e-course and her book This I Know: Notes on Unraveling the Heart.