august 2018 bullet journal setup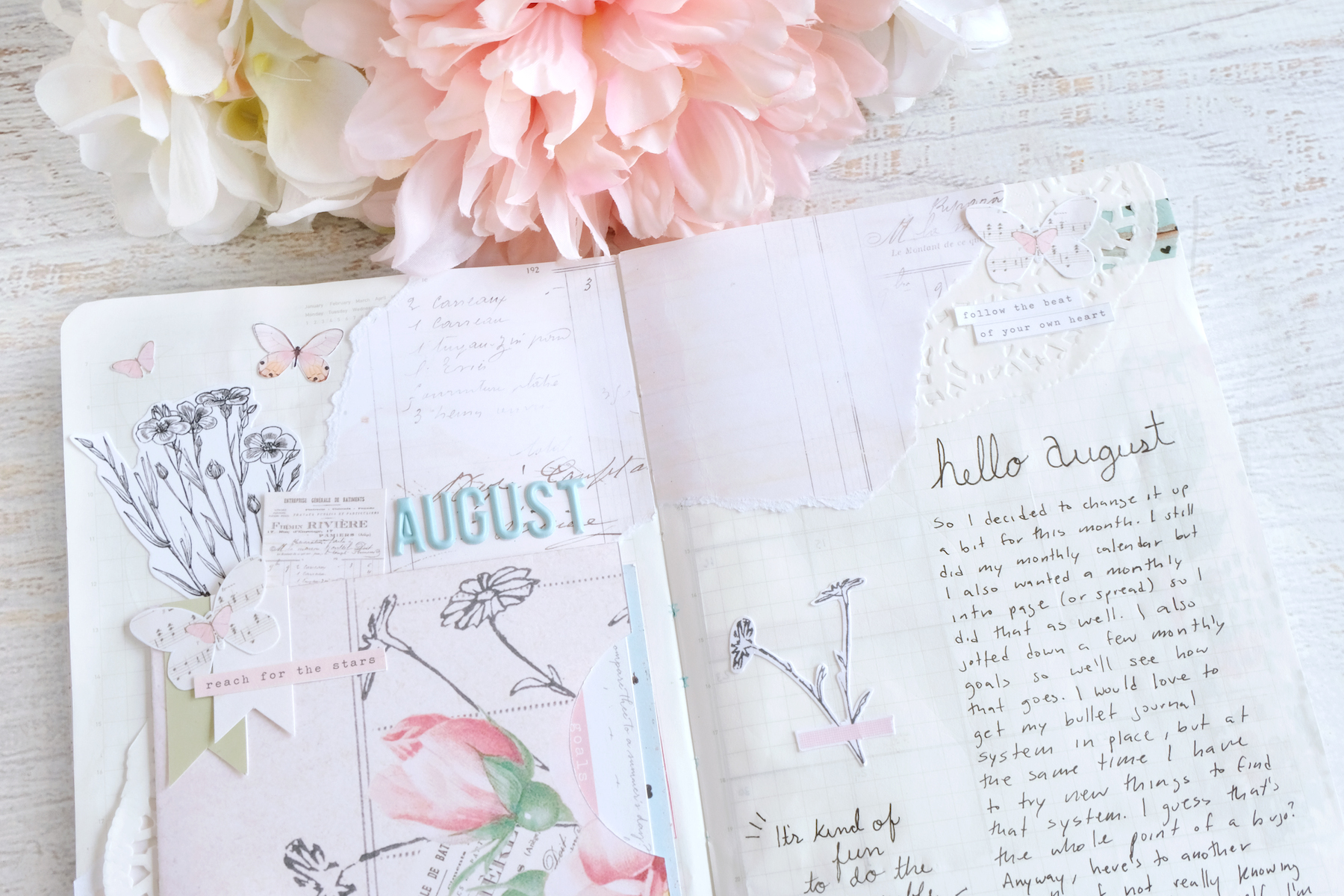 Hey everyone! I'm back with my August 2018 bullet journal setup. I was a little late in creating this in my journal. It's been raining constantly lately and I really wanted to film a process video for you all. So I decided to do two spreads. One being a monthly introduction spread and the other being my month on two pages spread. I really wanted a way to divide up my months, so I took a cue from other bullet journalers and created an intro spread.
For these spreads I used my new Dream Big digital kit. I mostly used the Bullet Journal Kit and the free Embellishment Kit. For my introduction spread, I decided to use one of the pockets from the kit to hide a few bits I wanted in my journal but didn't necessarily want seen. I tucked in there the prompts to Susannah Conway's August Break as well as a journaling card where I jotted down a few monthly goals I'd like to attempt. I then built my spread around that pocket. I ended up doing a bit of journaling on the right side as well. It wasn't my intention, but I like how it fills the space.
For my monthly spread, I created it the same way I did my July spread, I just switched up which side had all the fun collaging on it. For this spread, I included a bit of that light blue with black hearts paper from The Planner Society. I also used the washi tape with the same pattern on it. I think the blue adds a nice little touch to the spread, seeing as my kit is mostly pinks and beige. My calendar is a bit empty at the moment, but I can't wait to fill it up with dates and events.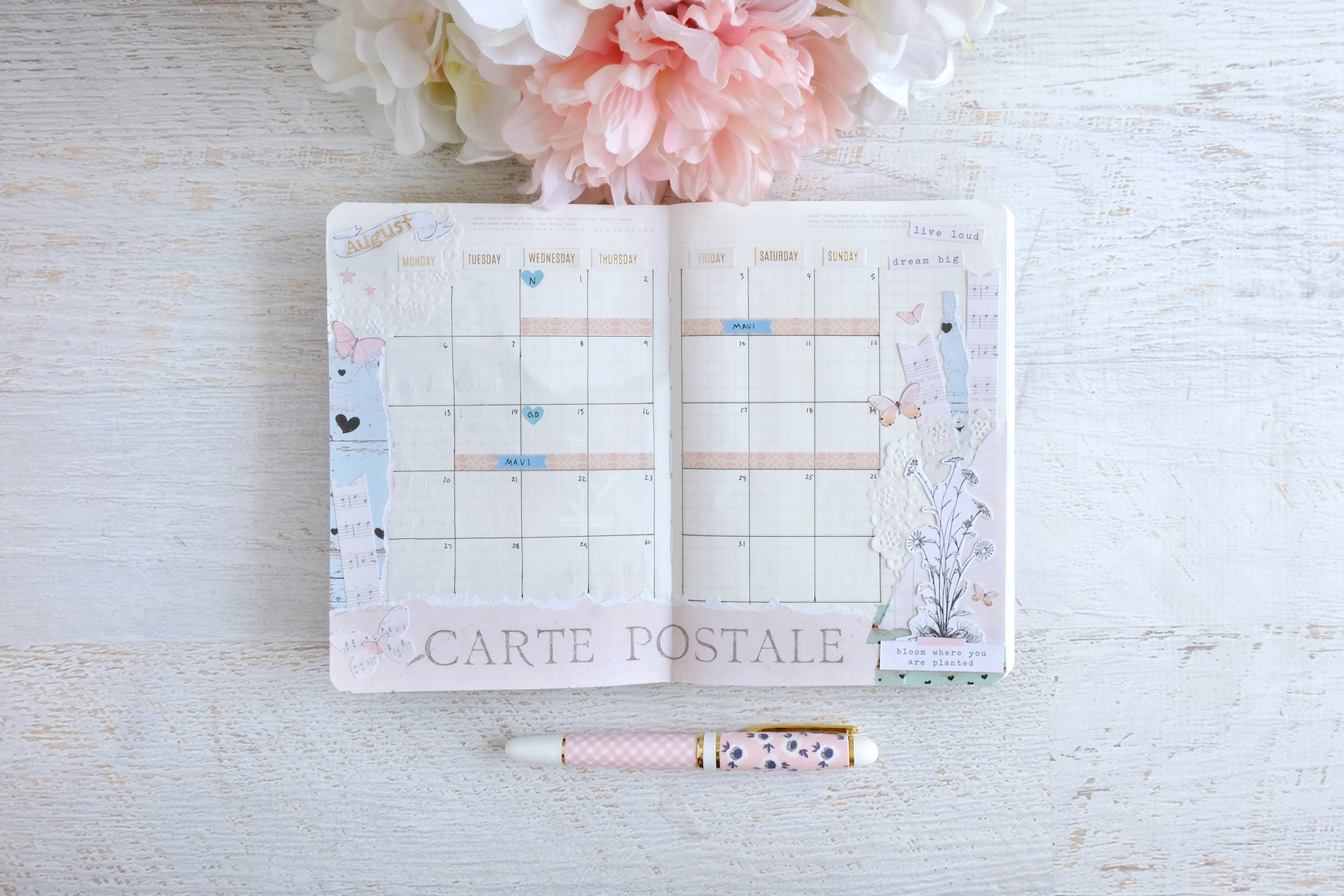 And of course, I filmed the entire process of me making my August bullet journal setup. You can watch that below. I hope you enjoy.