dream big digital collection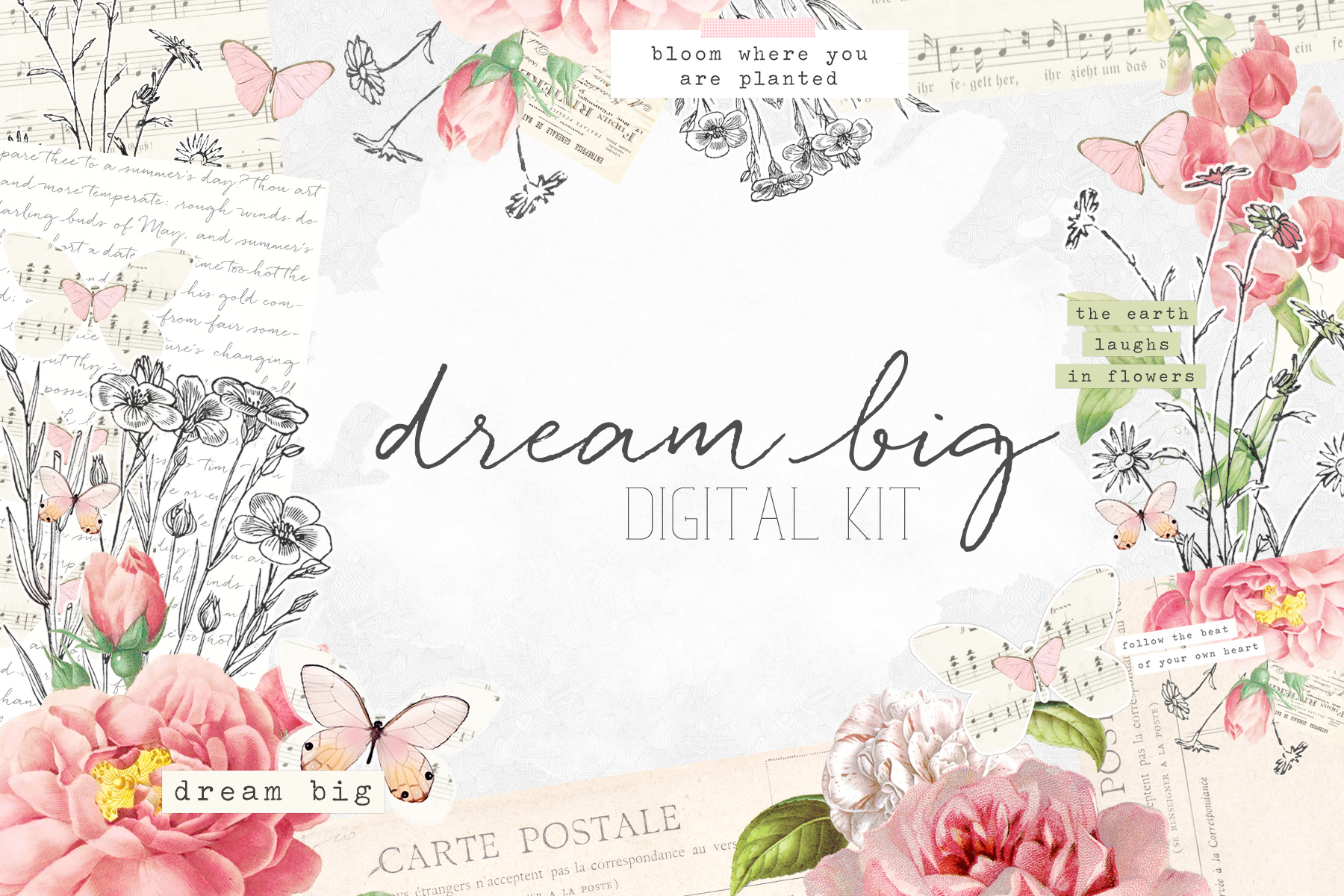 Hey all. I wanted to introduce to you something that I've been working on for a bit now. If you have ever checked out my shop, you'll know that I occasionally put up digital printables for you to use in your journaling and scrapbooking. I've had a couple of things up there for a while, but I recently expanded and added in another collection called Dream Big.
Dream Big is a beautiful soft pastel, vintage digital kit filled with butterflies, sheet music, fancy script, and rose florals. It initially began as twelve journaling cards, but soon the collection expanded to include pattern papers, pockets + envelopes, and even a bullet journal kit. I have some other ideas for this collection, like physical sticker sheets and possibly a physical mini journaling kit, but I'll need to invest in a certain die cutting machine before I can make any of that happen. In the meantime, you can find my Dream Big Digital Collection available to download in my shop.
But I just wanted to give you an overview of what's in the collection.
Dream Big Journaling Cards
There are a total of twelve journaling cards in this collection. There are eight 3×4 inch cards and four 4×6 inch cards. They come on 8.5×11 PDF sheets so that they are easy to print out and cut up.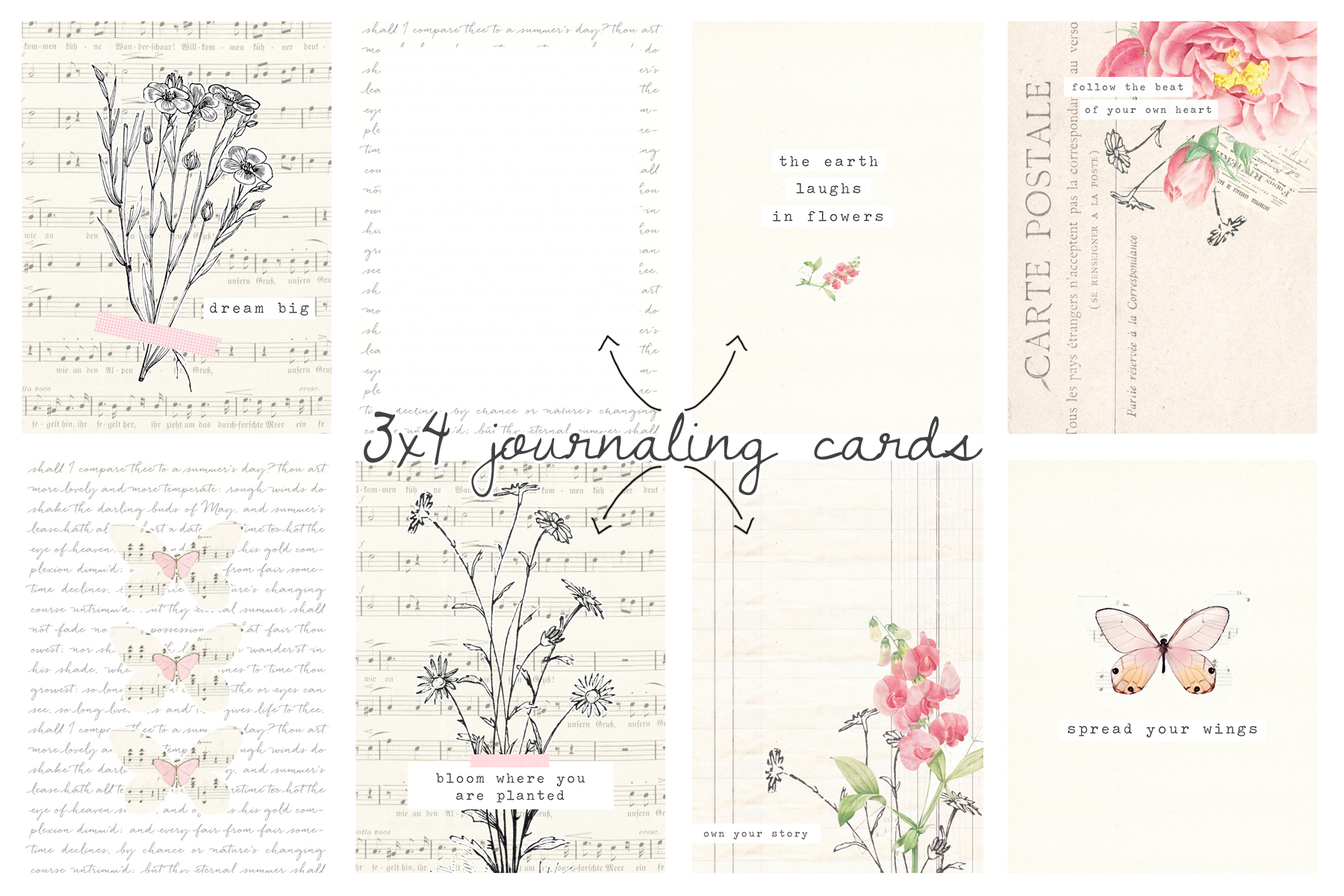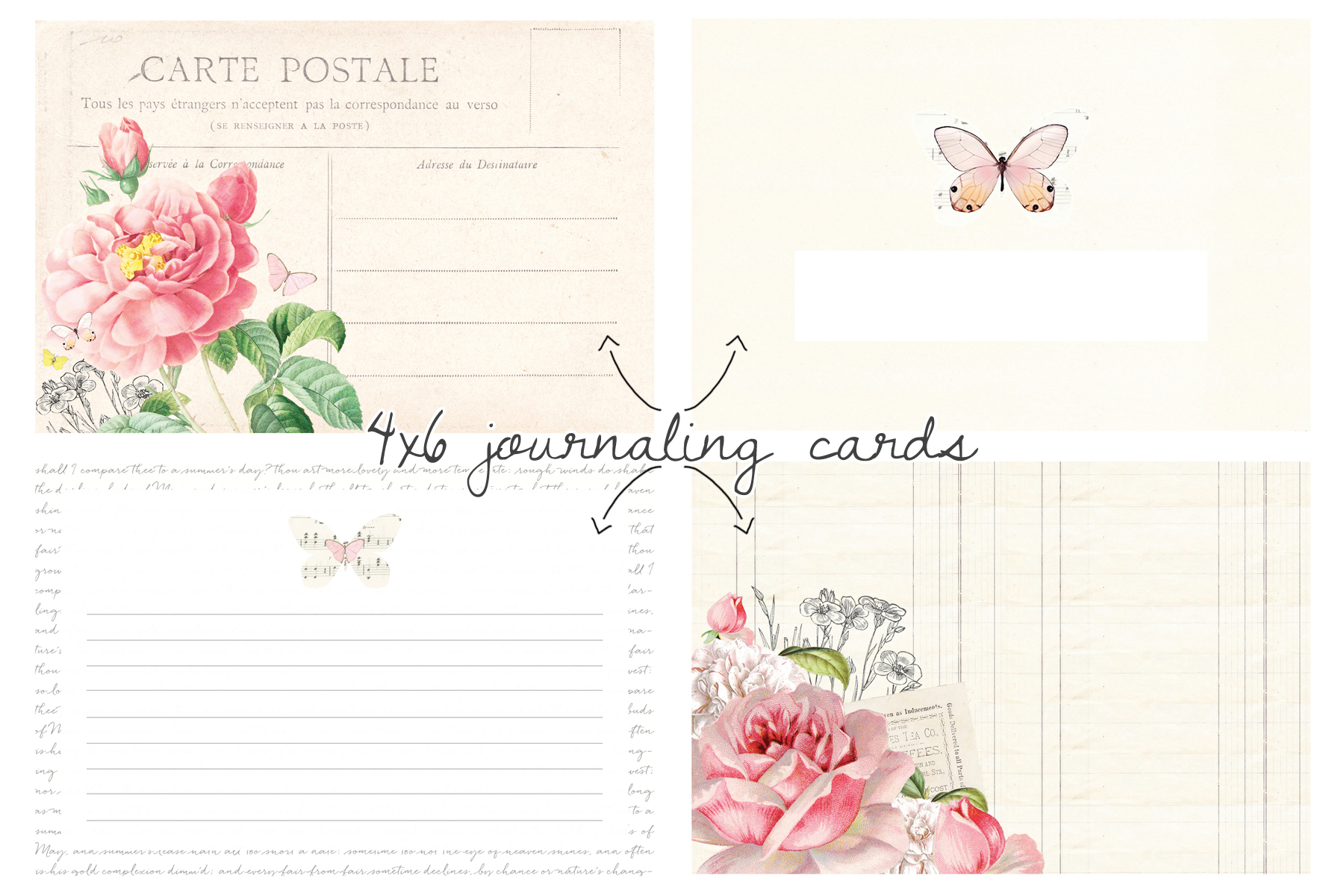 Dream Big Pattern Papers
I decided to create a few pattern papers for the kit as well. There are a total of six 8×8 inch papers, easy to print on either A4 or 8.5×11 paper.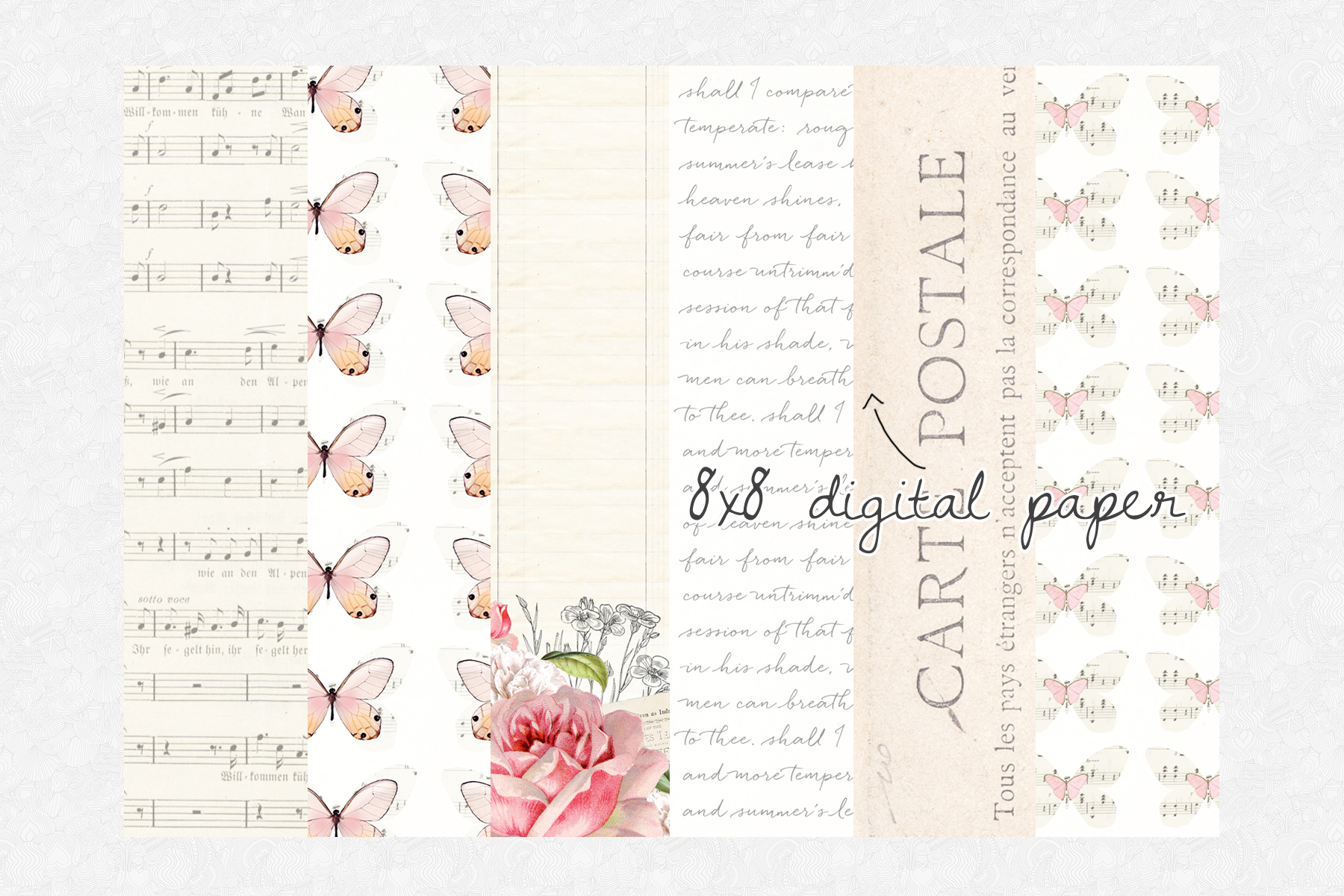 Dream Big Pockets & Envelopes
These were the very last thing I designed for the collection. Everyone loves pockets and envelopes and I think these would be perfect for including in your travel journals or junk journals. There are a total of six different pockets and envelopes, already laid out on 8.5×11 sheets so they are super easy to print and cut out.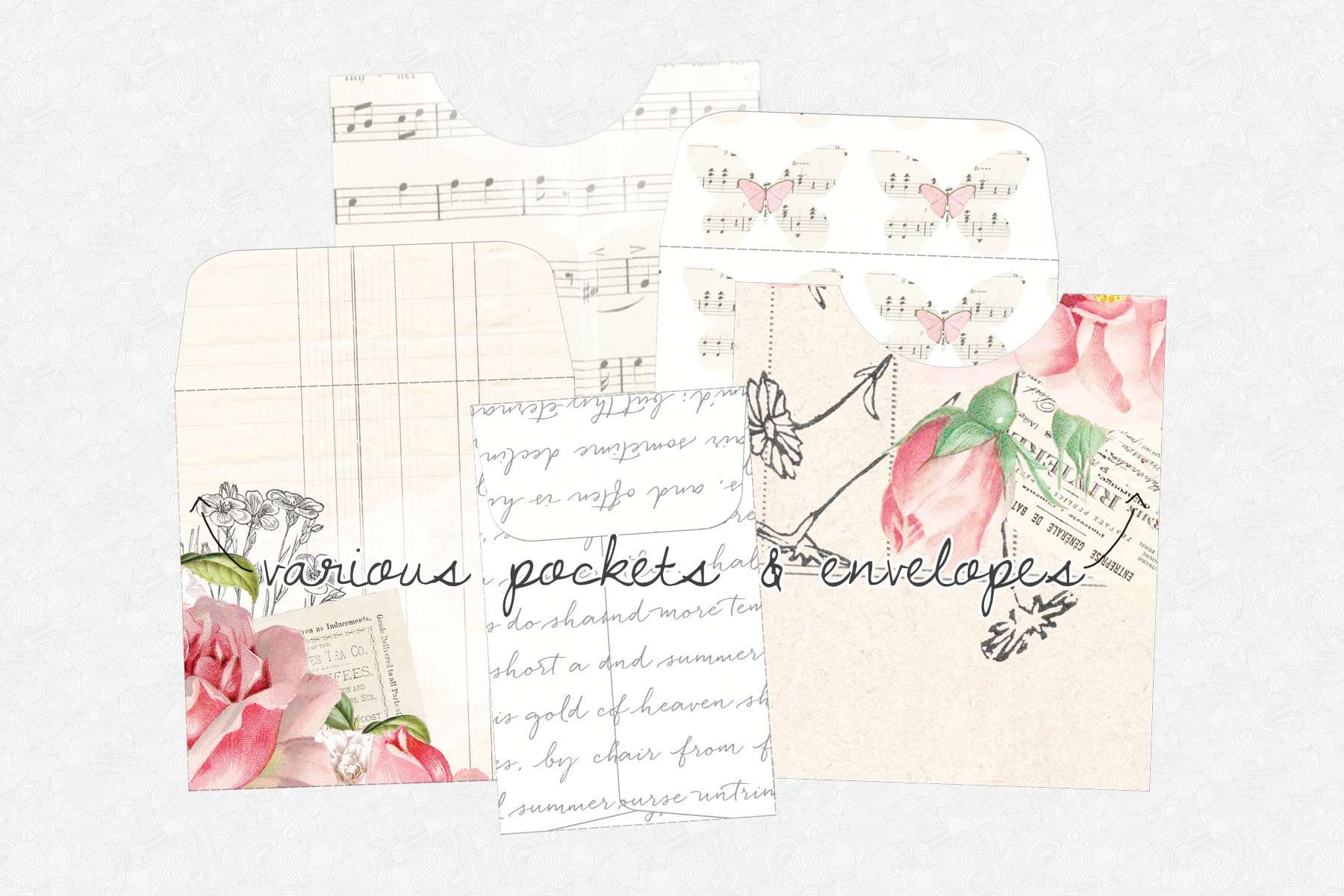 Dream Big Bullet Journal Kit
This little two-sheet kit was something new for me, but I thought it would be so fun to include a bullet journal kit. This kit consists of two 8.5×11 PDF sheets with various elements to cut out and use in your journals. You've got some cards, banners, labels, floral pieces and other bits to easily embellish your pages. I think it would be super cool to print this out on sticker paper that way once you cut everything out, you can easily stick them in your journal without needing adhesive!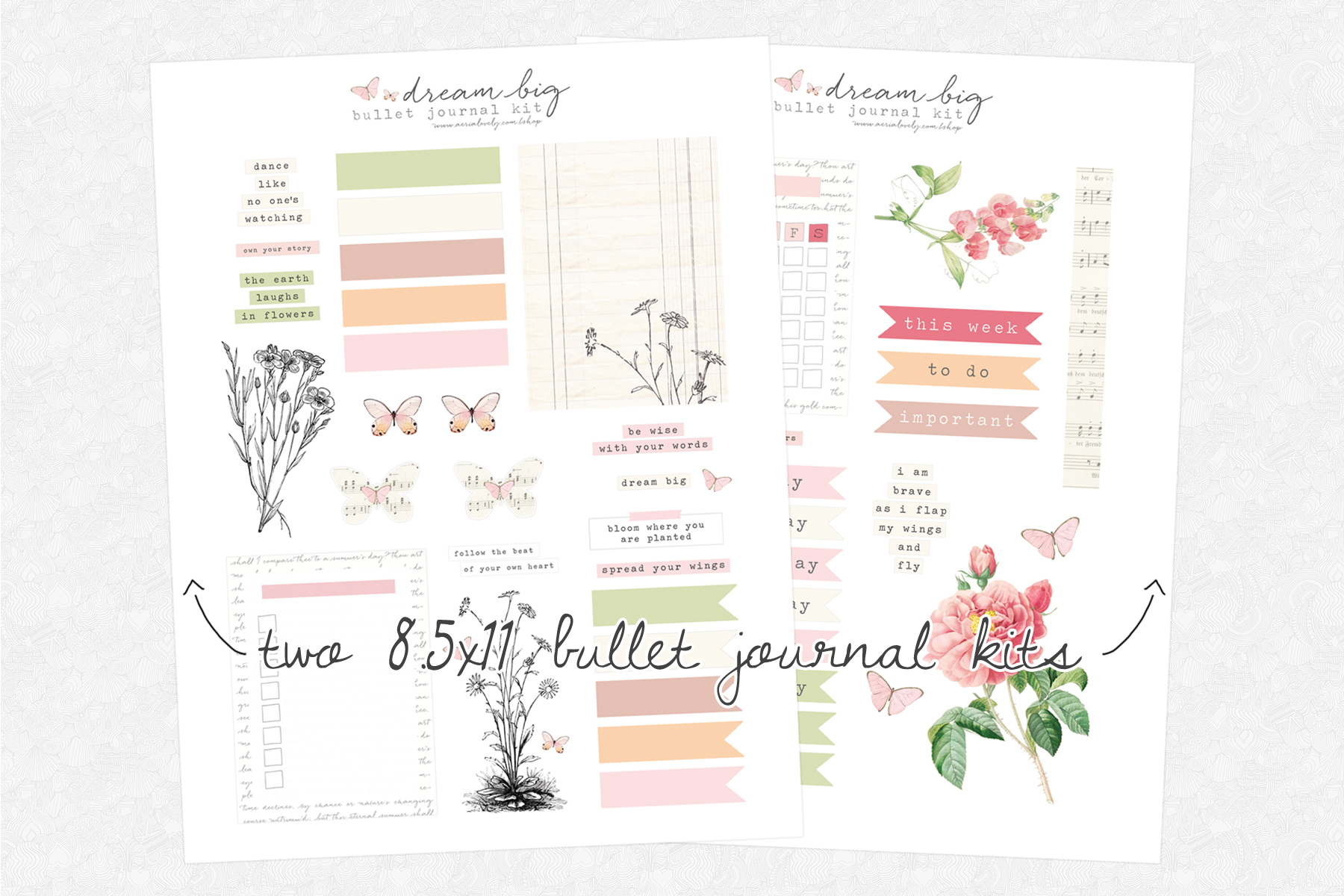 And because I just couldn't stop making things, when you purchase the complete collection kit, you'll also get two 4×6 inch sheets of digital stickers that can be printed on sticker paper and cut out. I'm hoping to create physical sticker sheets of these in the future.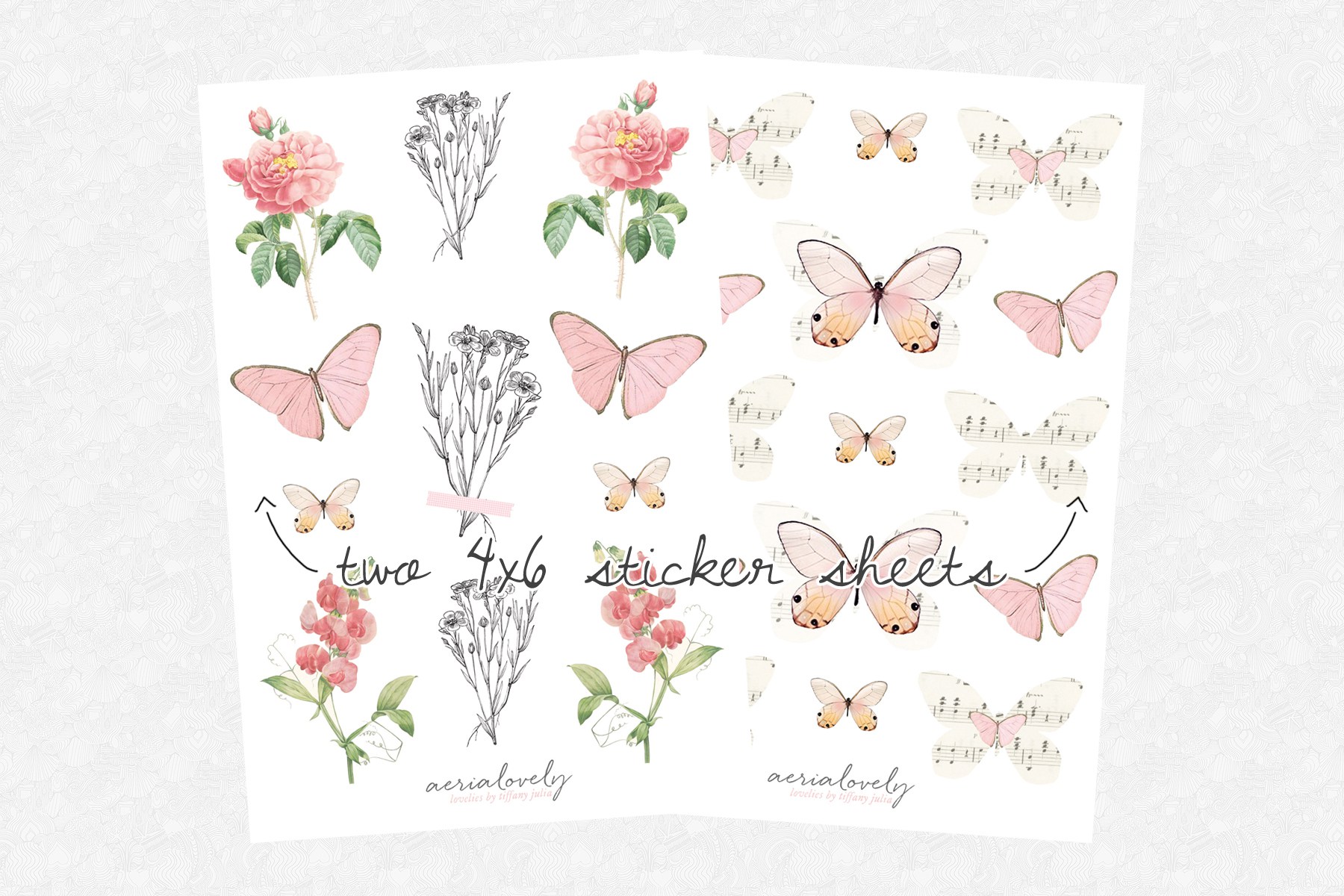 AND THERE'S ONE MORE THING!
I've decide to include a free printable for you all that matches this collection. The Dream Big Embellishments are two 8.5×11 PDF sheets consisting of various elements from the collection. You've got pockets, envelopes, journal cards, and tons of embellishments to cut apart and use in your journals!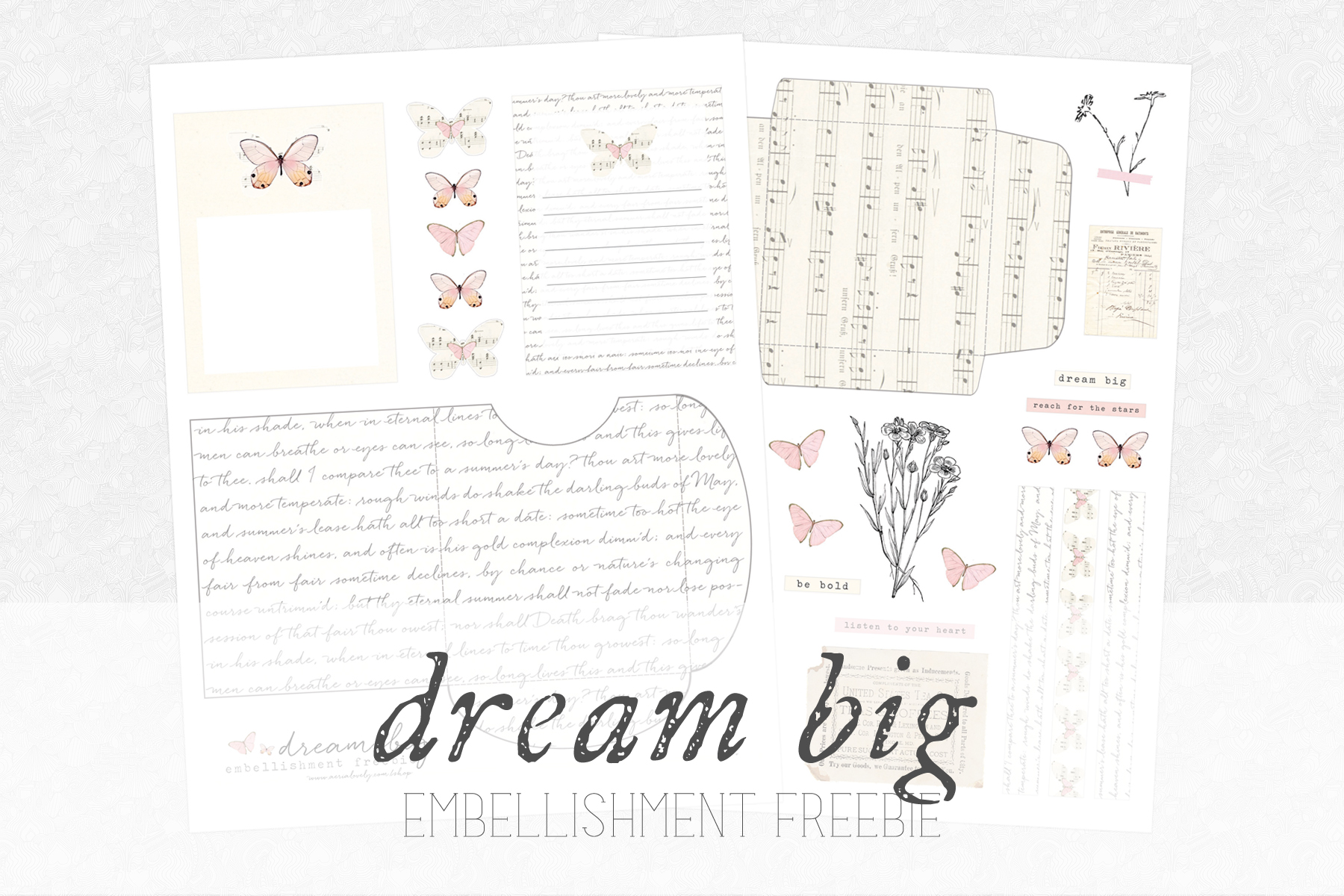 Everything is already compiled in a PDF, making it really easy to print. Most, if not all of my printables are ready to print on PDF sheets because I know how daunting it can be to compiled things on one sheet before sending it to your printer. Some elements like the journaling cards also come with the individual PNG or JPG files as well. So head on over to the shop to check out the entire Dream Big collection!
I really hope you like this collection. I personally can't wait to begin using it in my journaling. Definitely be on the lookout for some process videos using this kit in the future!