"Birthday Boy" Spread | Felicity Jane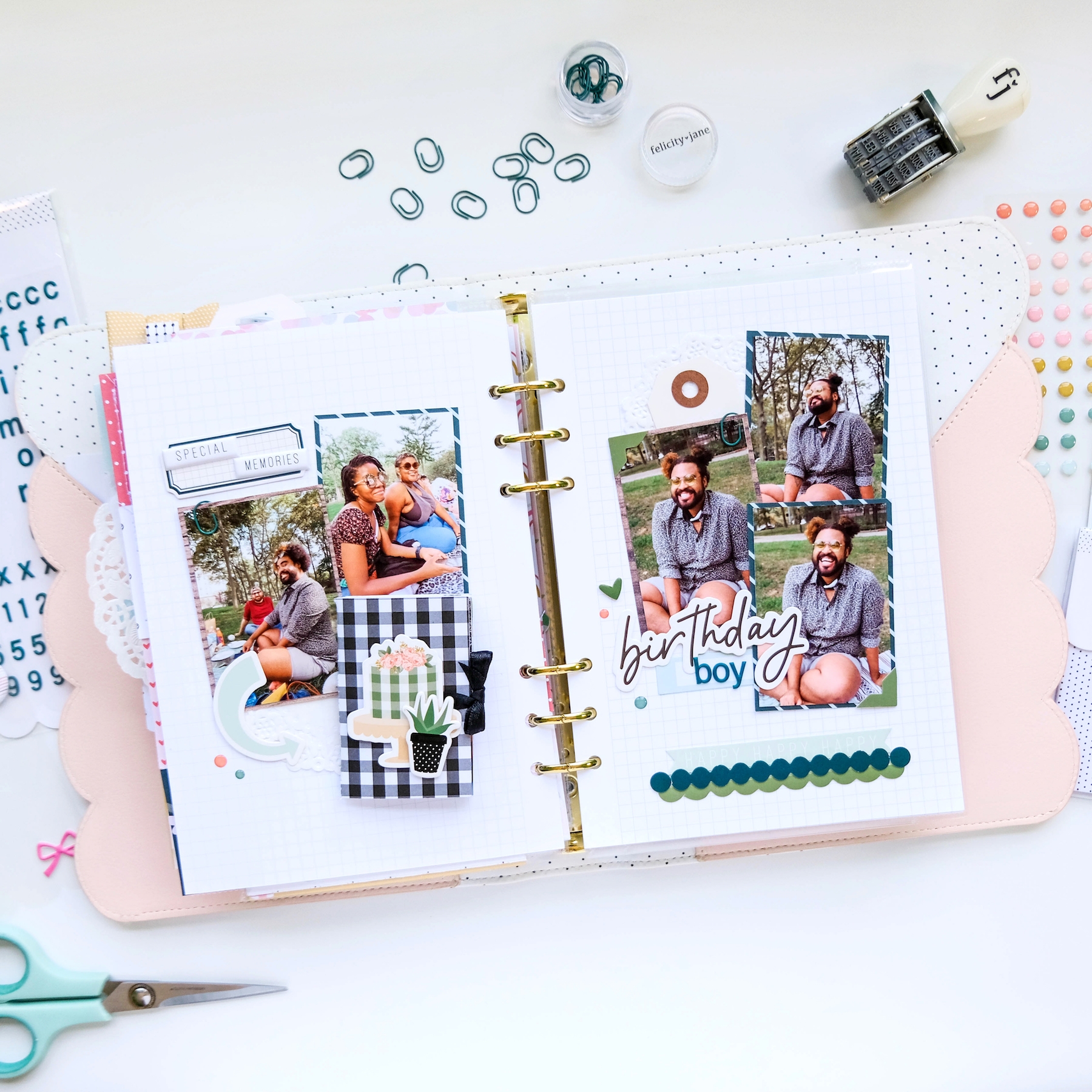 Hey lovelies!
Today I've got another project up on the Felicity Jane blog. I created a two 6×8 page spread in my Note to Self binder using the Gabby and Tori kits, documenting a picnic my friend's and I had for my friend John's birthday. It's super simple spread, but I like how it turned out, especially since I used so many photos!
Definitely head on over the the FJ blog to see how this spread came together!