creative intentions for 2018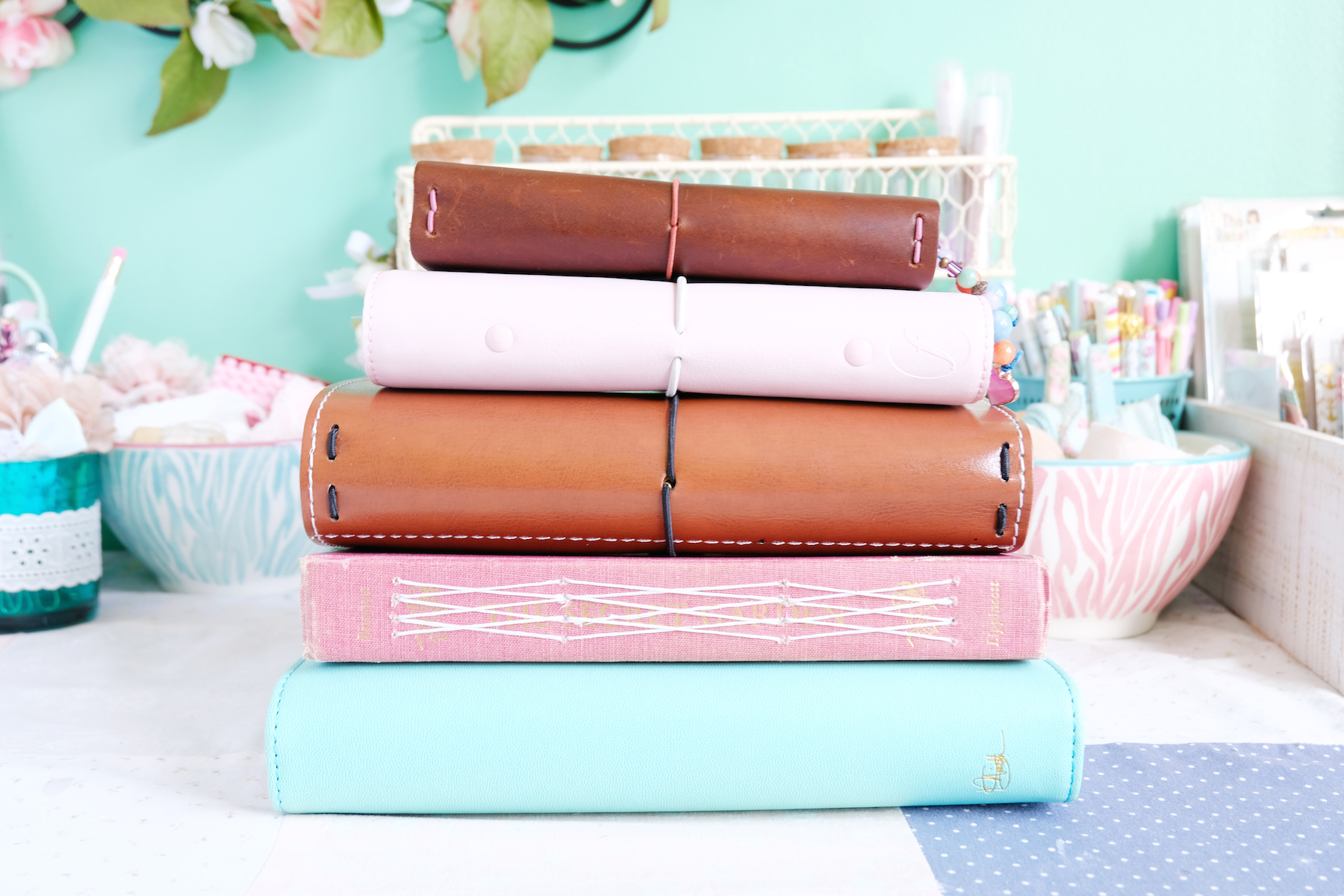 I briefly touched on my creative intentions for the new year in my unravelling 2018 post. But I wanted to share an more in depth look on what exactly I'll be doing. So just like my life, I want to simplify my creative process and focus more on specific things. I don't know, but I just feel like I took on too much this year. I wanted to create all of the albums, all of the journals and just do all of the things. I was everywhere. And a lot of those projects either never got started or were abandoned before they even became a substantial thing. I just feel like I spent the year jumping from one planner/journal/project to the next and nothing really settled.
So I want to focus and simplify.
Same for my supply stash. After finishing off my destash (I still have a few things to get rid off), I want to focus on using the products that I have. I would really love to use up all of the paper I have, since that–and stickers–is what I have most of. I really need to stop buying things that look pretty just because they look pretty and instead buy product that I know I'll use and fits into my aesthetic (which is light and pastel, pink, mint, white, etc.). Having too much stuff that I like the look of but doesn't fit into my style just won't be purchased. I've got to save that money (and space) for something else.
So I've narrowed down the planners/journals I'll be using and working in for the new year to these four:
Personal-sized Ring Planner
I hoping to keep this one ring planner for all of my planning, notes, and scraps. I kind of want to keep it like a commonplace book. Everything will go into this planner. I'm always tempted to switch up planners and formats and such (like from an A5 to personal to TN, etc.) and I really don't want to do that this year. The only change that will happen is from one personal-sized ring planner to another. You know, just to change up the cover, kind of like switching out purses.
6×8 Memory Album
I really want to keep just one 6×8 memory album. Or two if I fill up the first one. I usually do a memory planner, then a bunch of small minibooks and 12×12 layouts. This past year, I ended up switching my memory planner three times! I really don't want to do that again, nor do I want to feel like I'm constantly "behind." So I'm going to combine all scrapbooking and memory planning into one album. Sort of like Suse Fish's Scrap Therapy books. I love the idea of scrapbooking whatever I feel like scrapbooking at the moment and just play. It doesn't have to be perfect. I'm looking forward to not having to document everything in chronological order for once.
Traveler's Notebook for Art Journaling
I'm looking at keeping TN inserts for my art journaling. I'm currently in my standard Prima Nomad traveler's journal and will probably still be in it until I finish filling up the two art journals I have in it. I eventually want to switch to a smaller size though. I'm leaning towards either an A6 or B6 size. I might get me a new Prima TN just to try it out their personal size. Or I'll just use my A6 Foxy Fix Rowena. I haven't decided yet.
In the same vain, I want to keep an insert in my TN for Get Messy. I've been a bit more active in the community since doing The Minimalist Art Journal with a few Messians, so I want to continue this for next year, especially now since I'm on the 2018 creative team. To be more active in the community, I need to keep myself accountable. So having a section just for ideas and stuff for the seasons (maybe even keeping a personal calendar for the year), I feel will help me stay on track.
My Secret Garden Art Journal
This is something new I want to try for 2018. I want to keep an altered book art journal for playing around with mixed media. I'm called it my Secret Garden art journal. I've been super inspired by Jane Davenport and how she creates these beautiful girl faces and I kind of want to try it out. I'll be using an altered book art journal that I've made using an old copy of The Secret Garden I found at Strands for $2 and techniques from my class on BPC. My goal is to create beautiful "Garden Girls" using all sorts of collaged mixed media and paints.
Along with all my journals, I want also want to take some time out for photography. I recently bought myself a very expensive camera because I want to improve the quality of my photography. I really want to learn how to take photos in manual, which I couldn't do very well with my previous camera (it was a point & shoot). I have myself a really lovely mirrorless camera and so far, I'm loving it. I've been thinking that I'll start going on small photography walks once a week, and get into the habit of taking my camera everywhere with me.
I also want to expand my Youtube channel to include more than just scrapbooking and journaling videos. So there are a couple of new things I'm looking to implement:
I want to make less planner and scrapbooking videos. I've already unlisted most of these videos from my channel, but you can still find them in my "scrapbooking" playlist. They just will no longer show up on my video feed. I am hoping to create a limited number of high quality scrapbooking videos though in my new memory album process. I will also continue to share flip throughs of completed mini albums.
I want to put out more journaling videos. So videos working in my Get Messy art journals and my Secret Garden journal. Flip throughs of travel journals and completed art journals as well. I just want to focus on journaling for my craft videos this year.
I want to share more music videos. Whether that's me singing/playing original songs or cover songs, I want to populate that section of my channel a bit more this new year.
Vlogs. I think I say this every year, but I want to vlog more. And for this new year, I've already figured out how to vlog more. For 2018, I'll have a new segment on my channel called Misadventures Abroad. It's going to be a travel vlog where I talk about my travels abroad and share stories of all of my "misadventures." I'm going to share a mixture of my travel mishaps, travel tips and other great stories that I have from my travels.
I know this seems like a lot, but trust me it's not (I just write a lot). Narrowing things down like this into four different categories, I'm hoping will help me stay on track and not take on too many things. My crafty projects will just have to fit into those four planner/journals I mentioned and same goes for creating my Youtube videos. If something doesn't fit into the four (with the exception of a travel journal for a specific trip), and I can't fit it in somehow, I won't start on that project. It'll just have to wait until I finish something else.
I'm really looking forward to beginning the new year. I'm hoping these new creative pursuits will lead me to new things and an expanded community.