unraveling 2018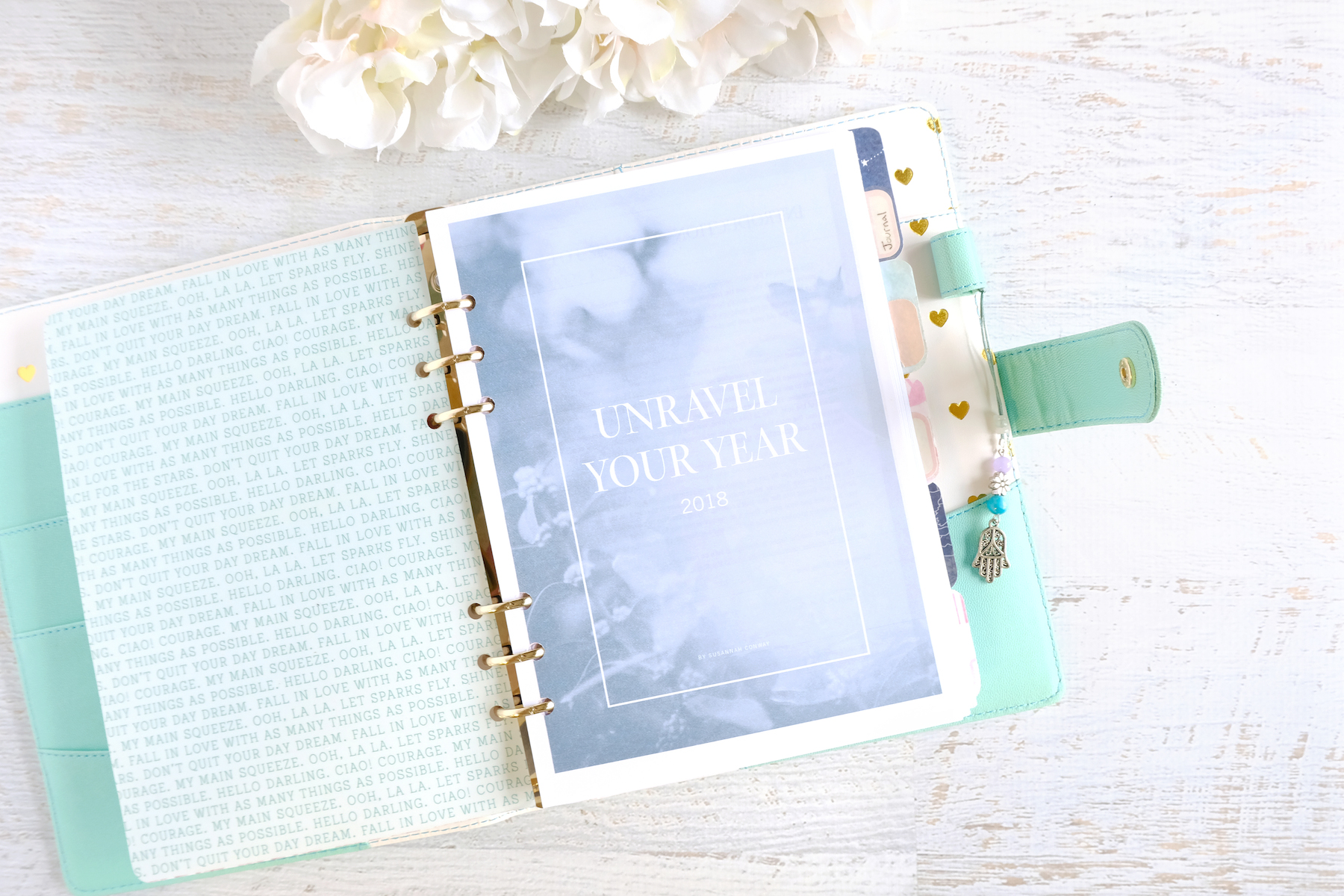 It's that time of the year again. That time when I sit down and fill out my 2018 Unravel Your Year workbook from Susannah Conway and think about all of my intentions for the new year.
This new year, I really want to simplify my life and focus on specific things that I want to get done and happen. I just feel like I took on too much this year and was sort of all over the place. Being so, I don't think there was much movement forward. Yes, I got to do so many different things and had so many different creative opportunities awarded to me, but I feel too settled, content and slightly dependent, and I know that is not how I should be feeling at the moment. I really need to move forward and establish myself independently before I could ever truly feel settled and content.
So I thought about it and I'm ready to share with you my intentions for 2018.
For creative intentions, I've simplified to keeping only four planner/journals for the year. I won't go too much into detail as I'll leave that for a different post, but here are the planner/journals I'll be using and how I'll be using them:
One personal-sized ring planner for all planning, notes, and scraps.
One 6×8 memory album. Or two if I fill up the first one.
TN inserts/handmade journals for art journaling.
One big altered book art journal that I'm calling my Secret Garden art journal for playing around with mixed media.
Along with all of my journals, I want also want to:
Take time out for photography and go on weekly photography walks.
Expand my Youtube channel to include less planner/scrapbooking videos, more journaling videos, music videos and vlogs.
Besides all of my creative intentions, I'm hoping to:
Create more thoughtful and engaging blog posts.
Read 10 books in 2018 (I always set 20, but maybe 10 is more doable).
Join in on the conversation in the communities I'm in and engage.
Grow my IG and Youtube following.
Continue to practice mindfulness.
Find a job I actually like!
Save Save Save!
Think positively.
Worry less.
I'd say I did pretty good this year, but I could have done more. Hopefully this upcoming year I get to a place where I'm happy (or extremely content).