cute little planner pockets | hip kit club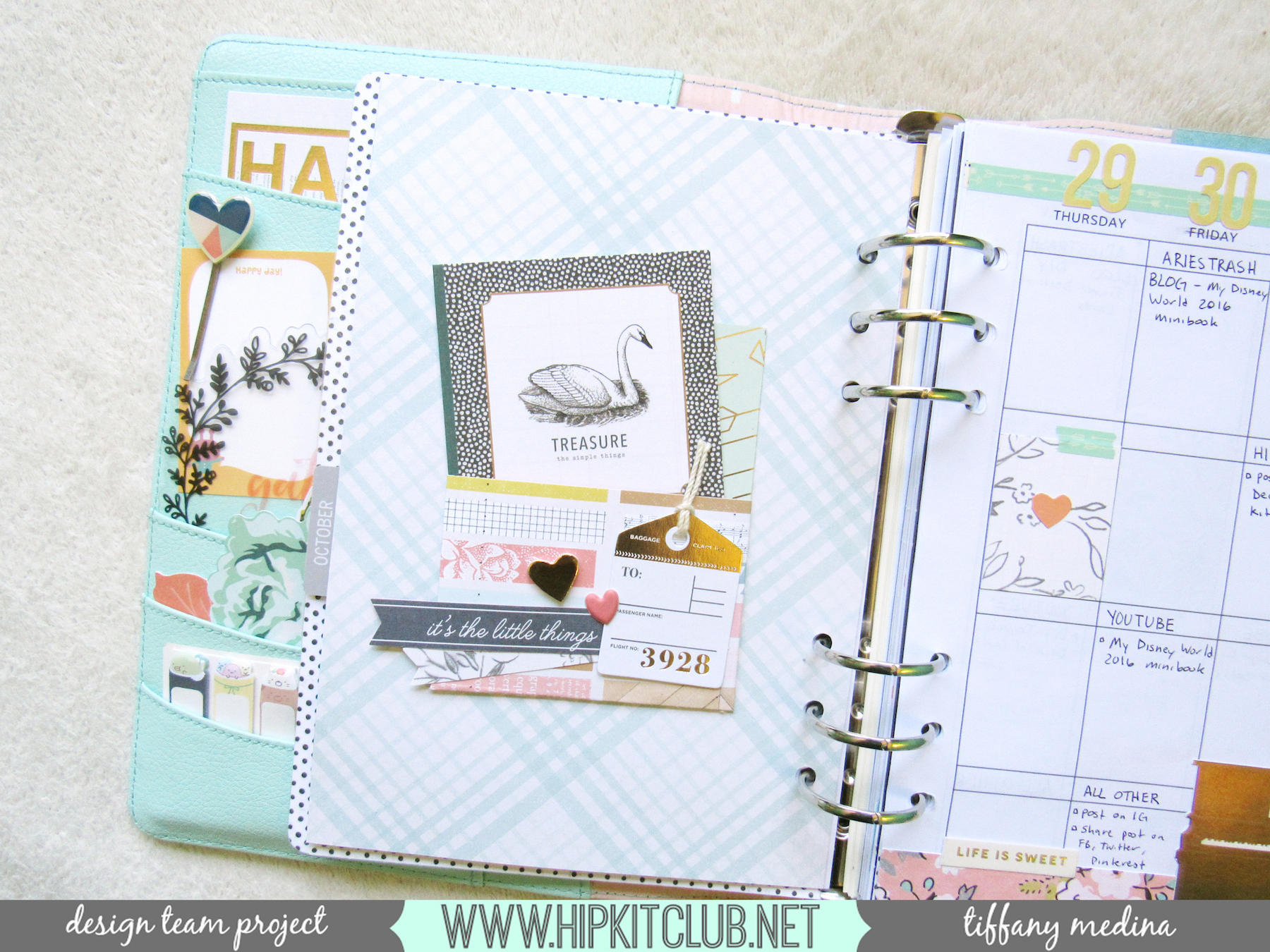 I'm back with another Hip Kit Club project. For this project I made little pockets for my planner using the main kit and embellishment add-on. I was very much inspired by the new My Prima Planner pockets that are releasing soon and I wanted to try my hand at making my own! To be honest, I had no idea how I was going to go about making this little pockets, I just went with whatever felt right and I love how they came out. I made two little pockets that hold 3×4 journaling cards really well. You can use these little pockets to hold quote cards to make your planner dashboard and dividers super pretty, or you can use them to store something useful like receipts, sticky notes or to do lists.
These pockets are super easy to make. Be sure to watch the process video below to get the full details. But once you choose your papers, find two papers that you like that coordinate well and decide which one you want at the background for the inside of the pocket and which one you want for the pocket part itself. Once you choose your papers and assemble your pockets, embellish the pocket part with all sorts of fun embellishments to make these little pockets pop. I even did some stitching with my sewing machine on one of the pockets. I love how it adds even more texture to the pocket. These are so simple to make, you can make tons of them and when you're all done, just pop them into your planners on your dashboards or dividers–even your pages–and you have instant planner eye-candy!
Products used: Hip Kit Club October 2016 Main Kit + October 2016 Embellishment Kit Add-on