get messy: season of dreams week two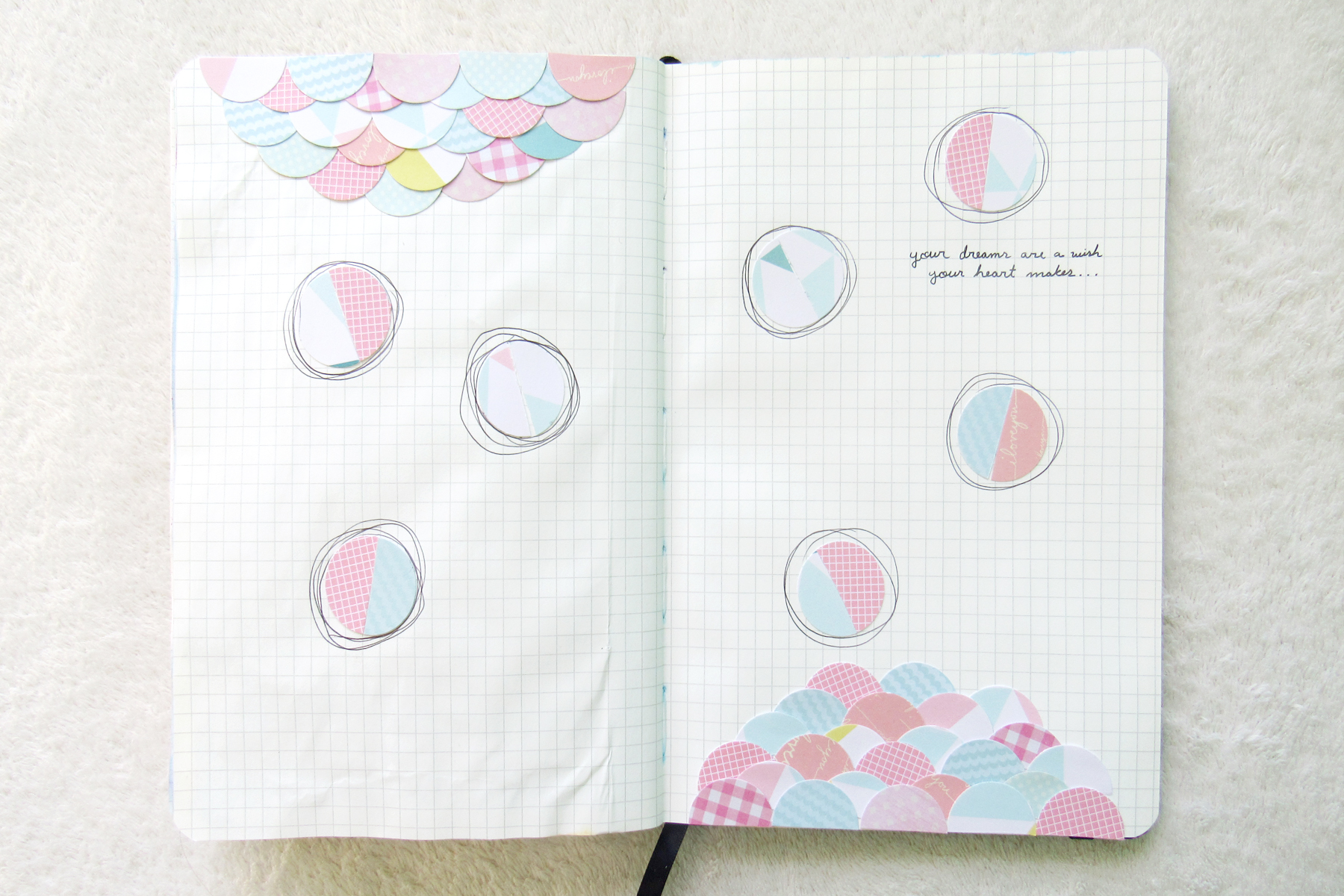 Is it bad that I love the theme for this new season of Get Messy but am uninspired by the prompts? Not that I create my pages exactly as the prompts say, cause I rarely ever do that. But I do create my pages with the prompts in mind. They often guide me in my thought process–as prompts should–so my pages end up being inspired by them. But this week's prompts left me a bit empty, more so than week one's prompts. I don't know. Maybe I'm just not as inspired by this season as I hope I'd be. Either way, I managed to create two spreads, though I'll admit they aren't my favorite (though I think it's because they left me feeling a bit empty).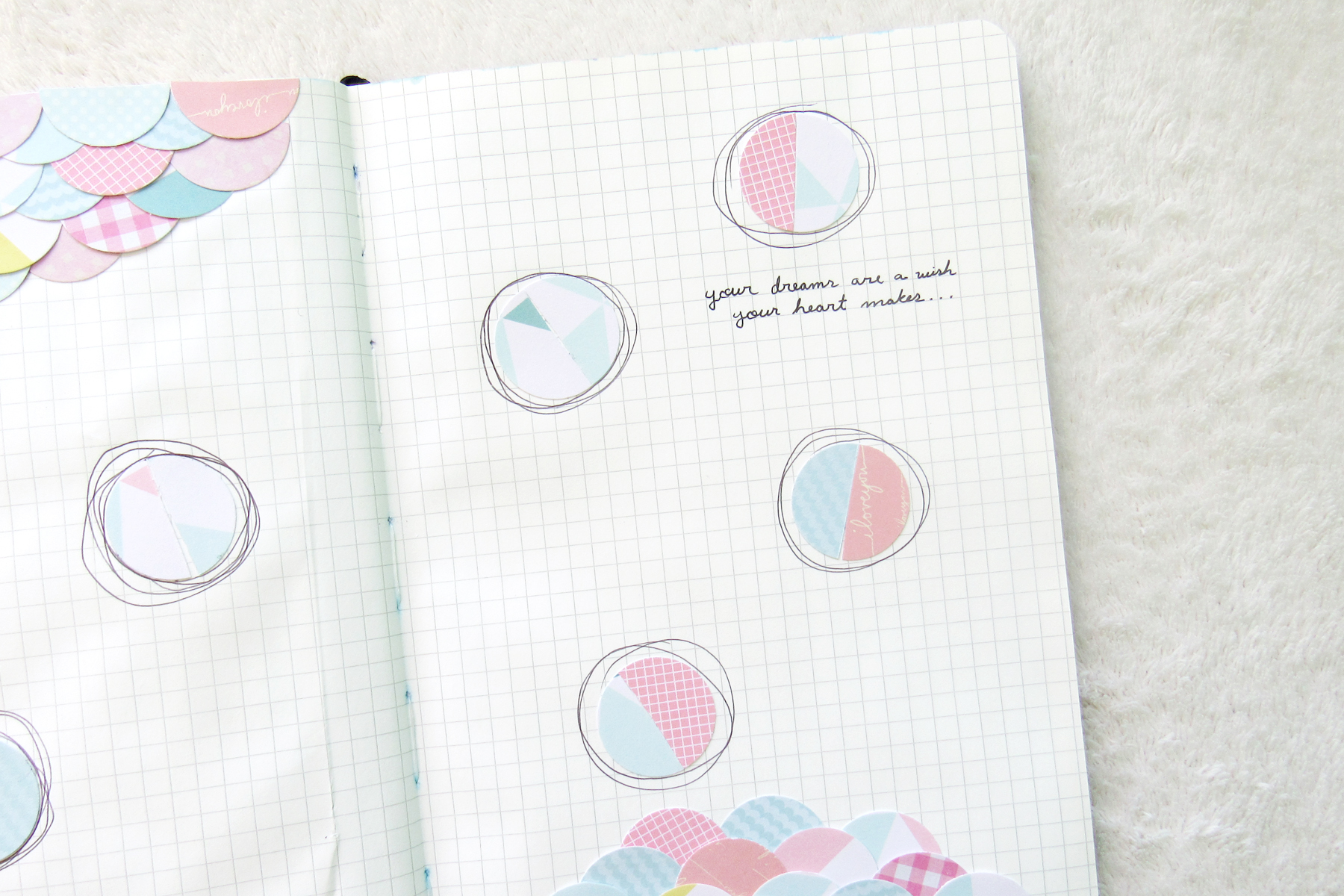 I played around with different scrap pieces of scrapbook paper. I used my 1 inch circle punch to punch out a bunch of circles in all of these paper scraps I had that I was going to toss, then I cut those circles in half and played around with collage them on the page. I love how all the patterns look when collaged on top of each other like that. I really didn't know what I was aiming at with this one, I just went with it. In the end, I scribbled "a dream is a wish your heart makes" because I had that particular Disney tune stuck in my head at that particular moment.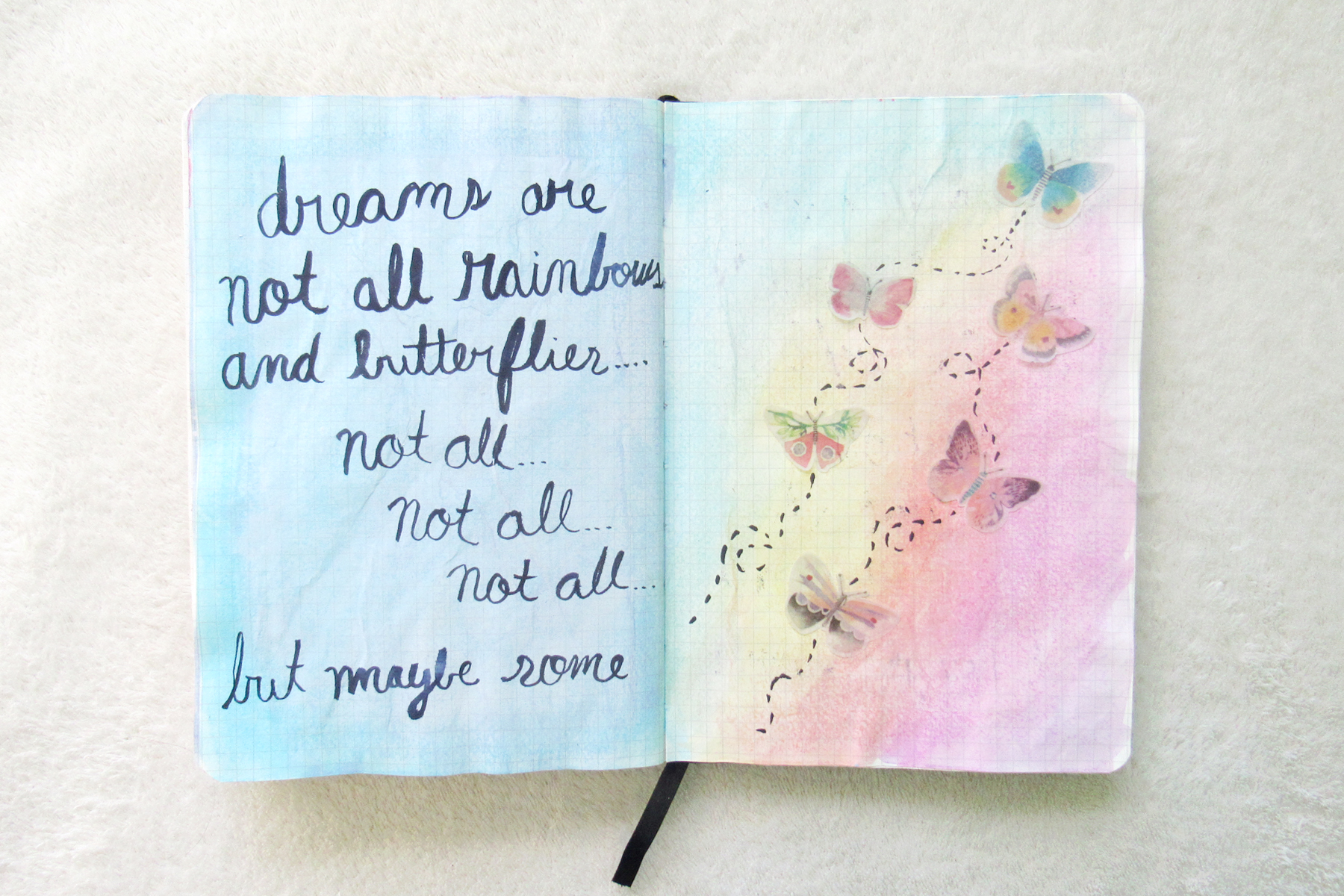 I played around again with my watercolors with this one. I wanted to include these printable butterflies from Wilna Furstenberg (you can find them for purchase on her site, iheartstudio.ca) I had printed on vellum on the page, so I just did a rainbow wash for the background. I then tried out my new black Zig brush pen to do some script writing. I'm not very good at script writing or hand lettering and I wish I could find the time (or had the discipline) to practice regularly. I don't know why I wrote what I did. It was just something in my head and I've gotten into the habit of writing whatever comes to mind naturally.