embellished project life cards | hip kit club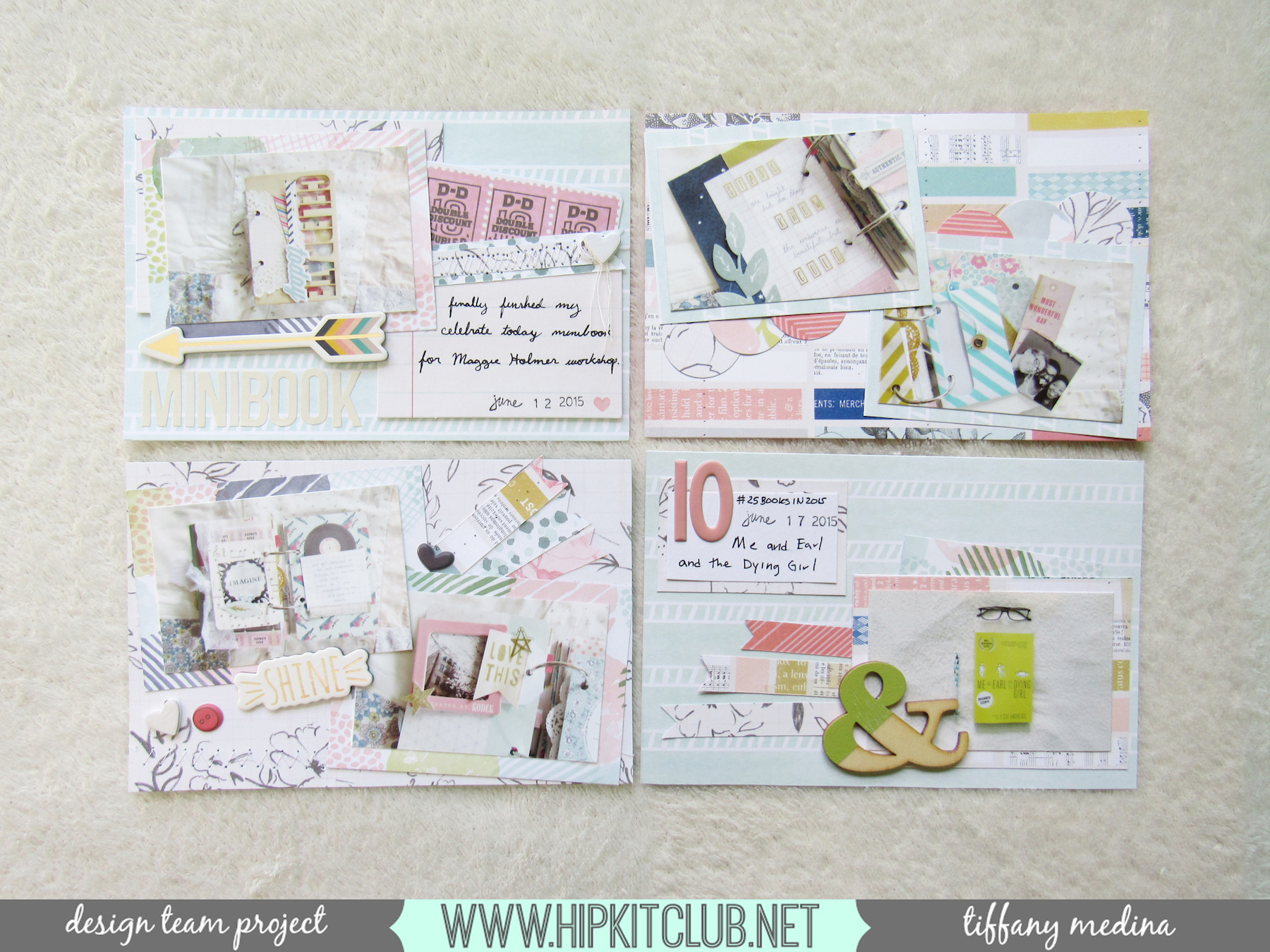 For this project, the October Hip Kits got me back into my 2015 Project Life album. I know, right?! Anyway, I had such a blast making these 4×6 Project Life cards that it almost had me wanting to get back into the groove of keeping a Project Life album. I made four cards, documenting where I left off in my album, which was when I completed my Celebrate Today minibook…cause let's admit it, I sometimes scrapbook about scrapbooking. But I really enjoyed making these cards. I primarily used four different papers from the October 2016 Hip Kit Club Main kit: two from the Gather Collection and two from Saturday Collection. I just love how everything in these kits coordinate so perfectly together!
My main goal with these cards was to embellish them with as many embellishments from the die cut ephemera packs that came in the Main kit and Embellishment kit, but I ended up using mostly embellishments that I made with scrap pieces from the papers! But that is okay! I love how these cards came together and it just proves that you don't need a lot of product to make really pretty embellished Project Life cards! You can basically make these with just the Main Kit, substituting the few chipboard pieces that I used from the Embellishment Kit Add-on with maybe a few of the wood veneer pieces from the Main Kit. Definitely check out the process video below, where you'll get a better idea of how these cards came together with the kits!
Products used: Hip Kit Club October 2016 Main Kit + October 2016 Embellishment Kit Add-on