daphne's diary memory planner: may + june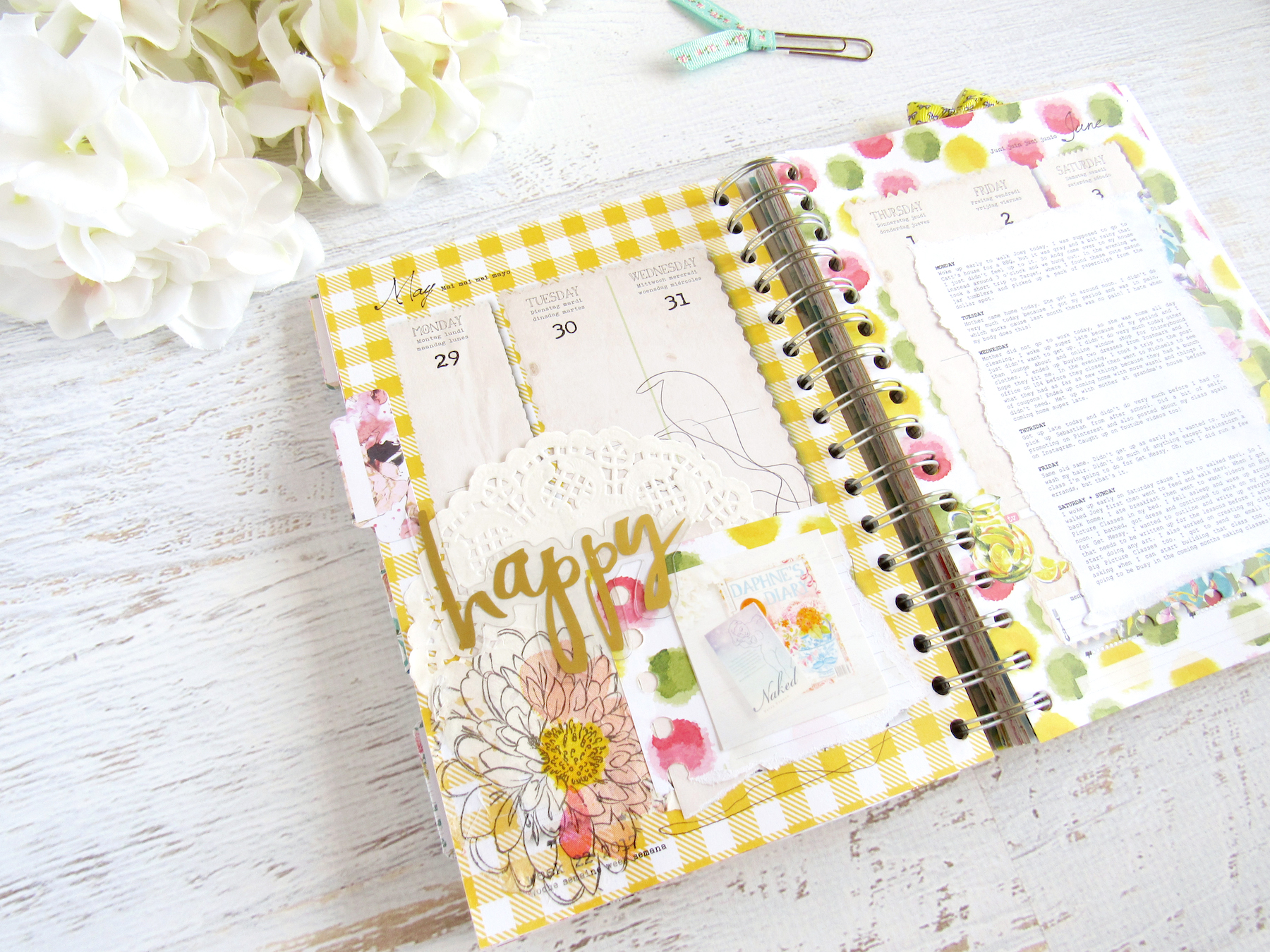 This is terribly overdue, but here are my May and June pages in my Daphne's Diary memory planner. I've been so busy lately that I got a bit behind in documenting in this planner. I've been keeping up with typing all of my journaling though, so I had the round up for the weeks, I just never got to the scrapbooking part of it. It didn't help that I also started daily journaling in my Ballerina planner as well that this little book just got forgotten for a bit. But I took the time recently to print out some photos and complete the weeks that I hadn't yet done. I've sufficiently caught up and managed to take some photos of May and June's pages.
I also managed to film a little flip through for you to enjoy. I hope you like these pages!