dead poets society: april 2019 printable | journal with me ✩ 23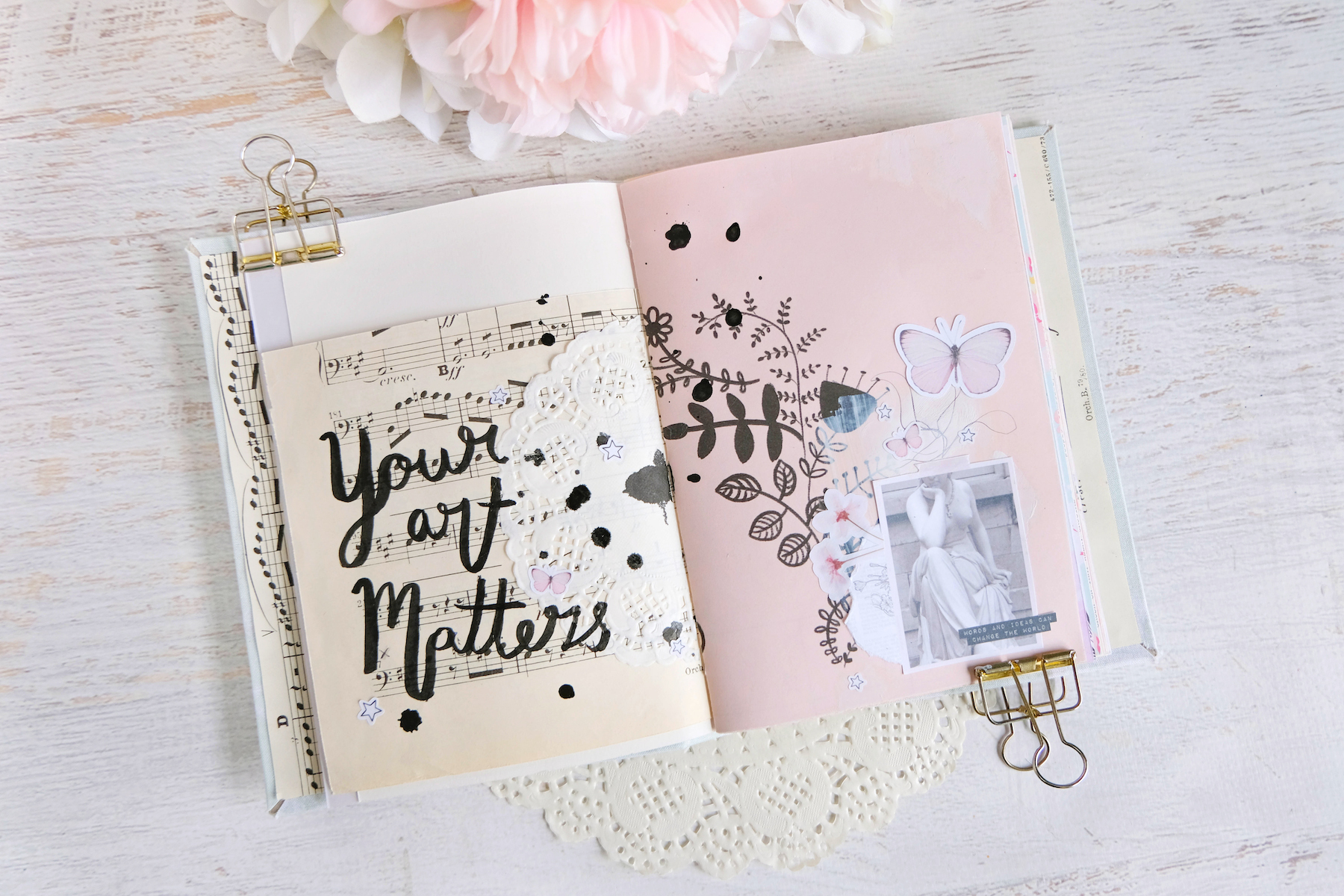 I am happy to finally be able to share with you my brand new journaling printable for April!
This one–I think–is a bit different for me, but I still really like it. I hope you do too. It's a bit dark–kind of in a 2000s emo sort of way–with the mint and pink colors a bit subdue. The extra sticker sheet I created for my shop though is quite possibly my favorite.
Anyway, here's April's printable!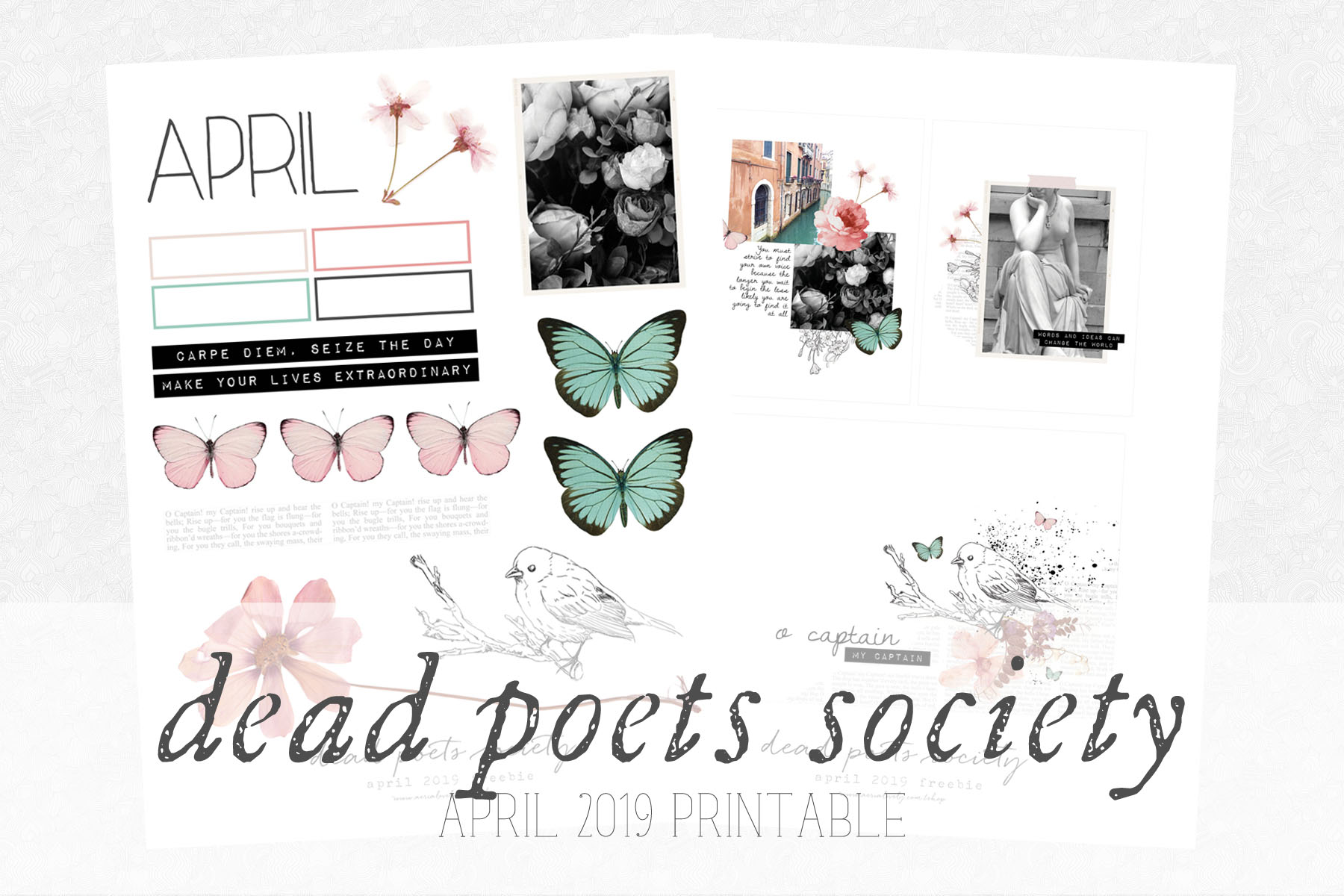 This month's printable is called Dead Poets Society.
It's inspired by the film of the same name as well as the fun, trendy college-style bujo spreads everyone seems to be creating. I used some of my own photos in this printable along with some pressed florals and my usual butterflies. Memorable quotes from the film are scattered throughout and while this printable feels very different from me, I like it. Be sure to grab it now, as it'll only be free for the month of April.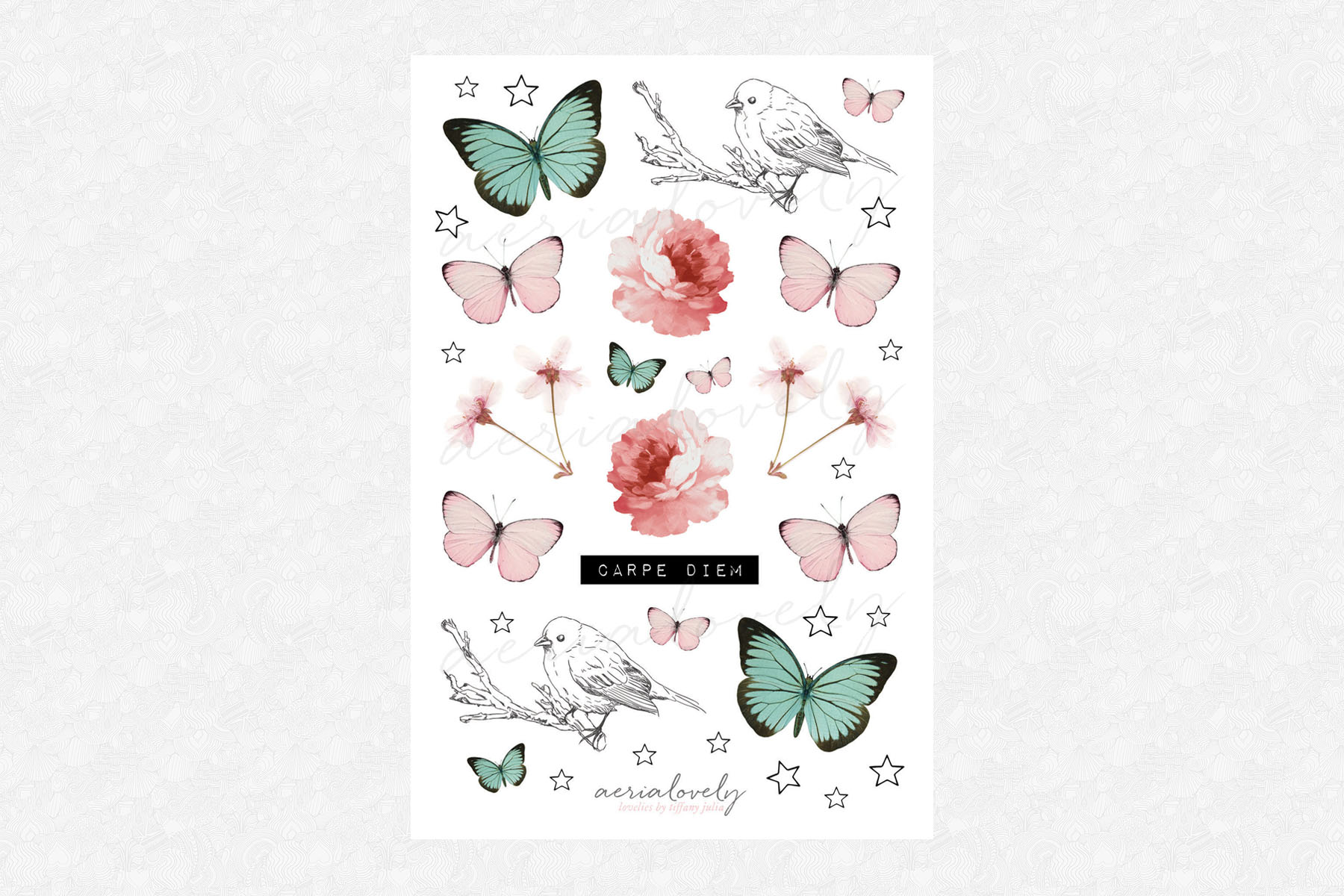 In addition to this month's printable, I have a new sticker sheet that coordinates with it up in the shop. This 4×6 matte sticker sheet features the cool pink and teal butterflies, the sketched bird, some pressed florals and lots of sketchy stars, which are great for accenting your page!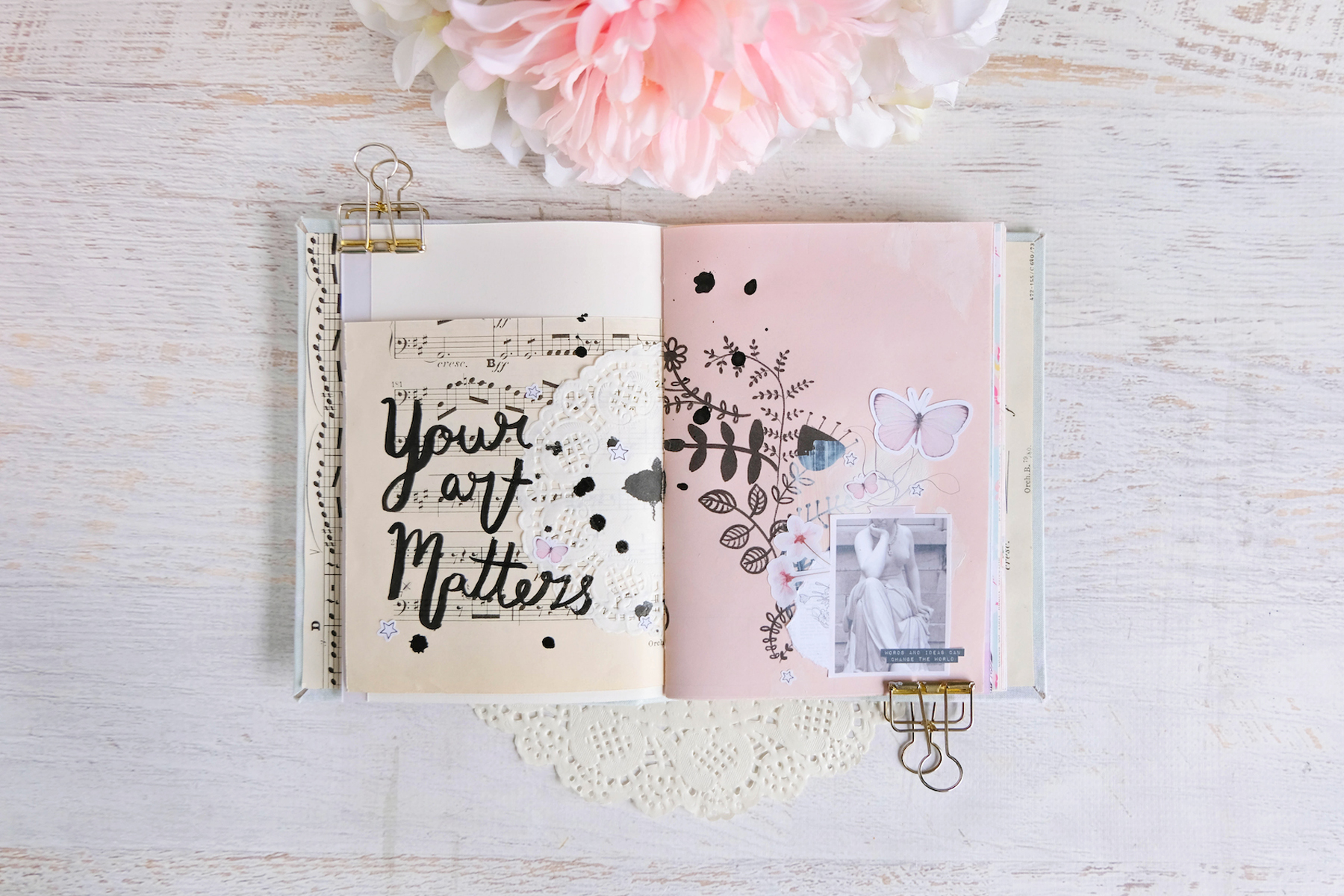 I decided to use this Dead Poets Society printable and the stickers to create a spread in my new Silva Rerum journal. These photos I took don't seem to do the spread justice though. I even tried my best at some hand lettering. But I still need a lot of practice! (My "matters" came out crooked and it bothers me a bit.)
Anyway, below is a journal with me video where you can see how my spread came together. I hope you enjoy!