december daily 2018: week two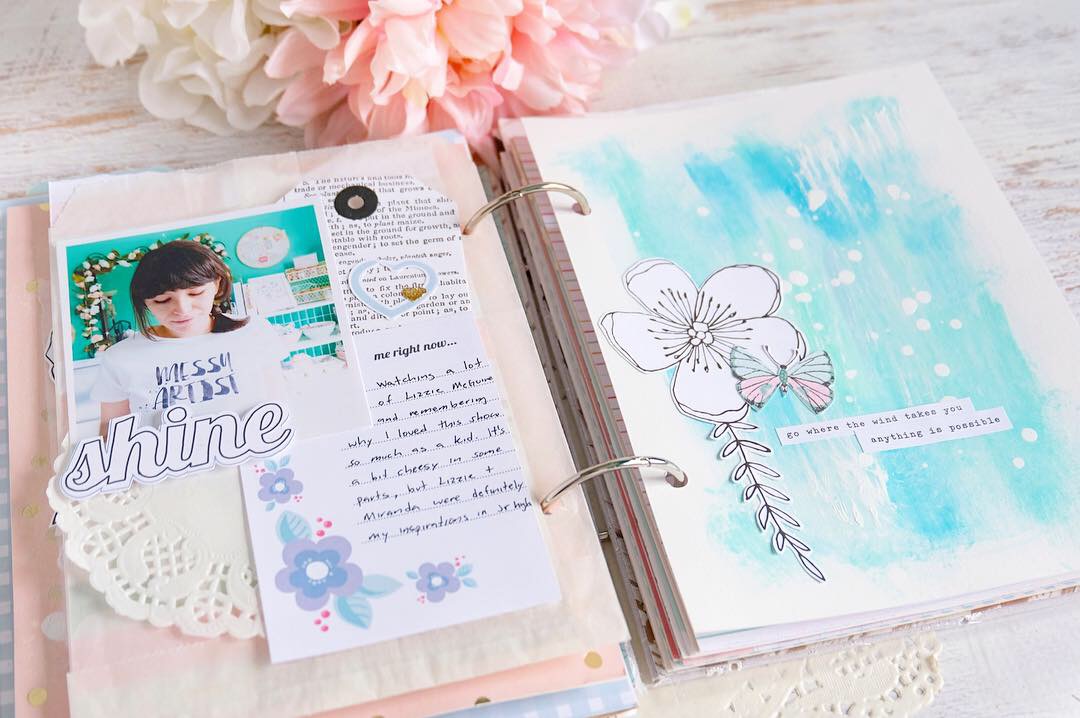 For week two of my December Daily, I took the idea of Scrap Therapy to a whole new level. I've completely abandoned the "daily" part of a December Daily and just created whatever pages I wanted in a day. So if I wanted to make two pages or three pages or four…I've abandoned the one page per day thing, so this post will not be broken down per day, but per spread.
I've been having a lot of fun with this little book. I've decided to include my Get Messy Season of Freedom art journal pages into it. It's so perfect that this season we're doing ring bound journals, so combining the two was super easy. I have two art journal spreads to share for this week and I'm absolutely loving how they look amongst my scrappy pages. I'm really combining my love for art journaling and scrapbooking in this little book. It makes me excited to see it all filled up!
This spread is one such spread with an art journal piece next to a scrappy page. I scrapped an old photo of my desk with all my art supplies on it and journaled about the recent Get Messy chat with Ali Brown. So it was only fitting that I place one of my Season of Freedom pages next to this page. This art journal page is actually one from my Get Messy tutorial. I had it in another book before I decided to include my Season of Freedom pages into my December Daily. It fits so perfectly here though that you'd think that's what I originally intended.
I got a bit colorful with this next spread. I used this scrap piece of a Maggie Holmes Chasing Dreams paper that I tucked into a glassine bag, which muted the bright colors a bit. I ended up fussy cutting a few of the Chasing Dreams butterflies to embellish the pages and bring in more of those colors. I did my journaling on a bit of Felicity Jane packaging and I love it. I love the little scallop detail on the packaging and ended up using it as a flip up to include my journaling, so it's partly hidden.
On the opposite page I just used a photo I had of a scrap therapy page from the beginning of the year, mostly as filler. I just had fun layering all the different scrappy pieces together for this one. I didn't really have anything to document this week as I spent most of my week making these cute little kitty rag dolls.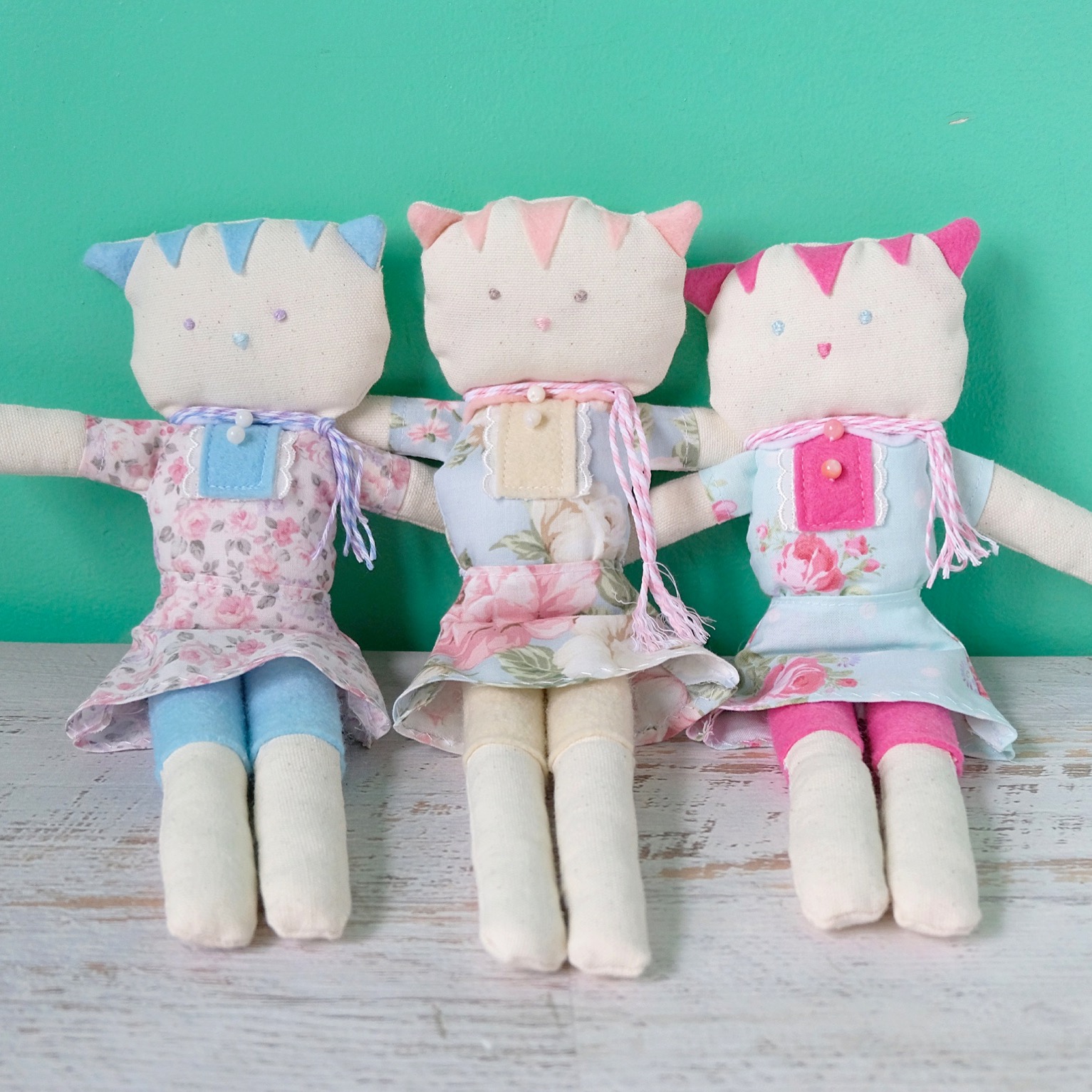 So these pages–this spread in particular–I used older photos and just journaled about how I've been spending all of my free time making these dolls instead of working on other things, especially this Scrap Therapy book. I will definitely do a proper page documenting these cuties next week, once I print out a photo of them. They were a lot of fun to make and I definitely want to include them properly in my December Daily.
Since this week was mostly filler, I used this journal card from Suse Fish as a prompt. It reads "me right now…" so I used a photo of myself and wrote a little of what I've been up to this week. Besides making those cute dolls, I've been watching a lot of Lizzie McGuire. It was one of my favorite shows in middle school, and while it hasn't aged well–no Disney Channel show/movie ages well–I've been enjoying rewatching it! It's a bit cheesy in parts, but it really made me miss the time. What I really love about Lizzie is all the late 90s/early 2000s pop culture references and the music! Such a throwback. Also, this was probably the first and last time a Disney Channel show referenced Eminem, Michael Jackson, and Britney Spears. Like…children's TV now is so censored!
Opposite my scrappy page is another art journal page. I really like this page. It's so simple but I really had a lot of fun layering different shades of blue/mint paint and of course the white ink splatters. Been doing a bit of Suse-Wilna here in this book lately and I love it. It's freeing me up to experiment, which I find so fitting for the Season of Freedom! Can't wait to see how next week's pages turn out!