december daily 2019 ✩ week one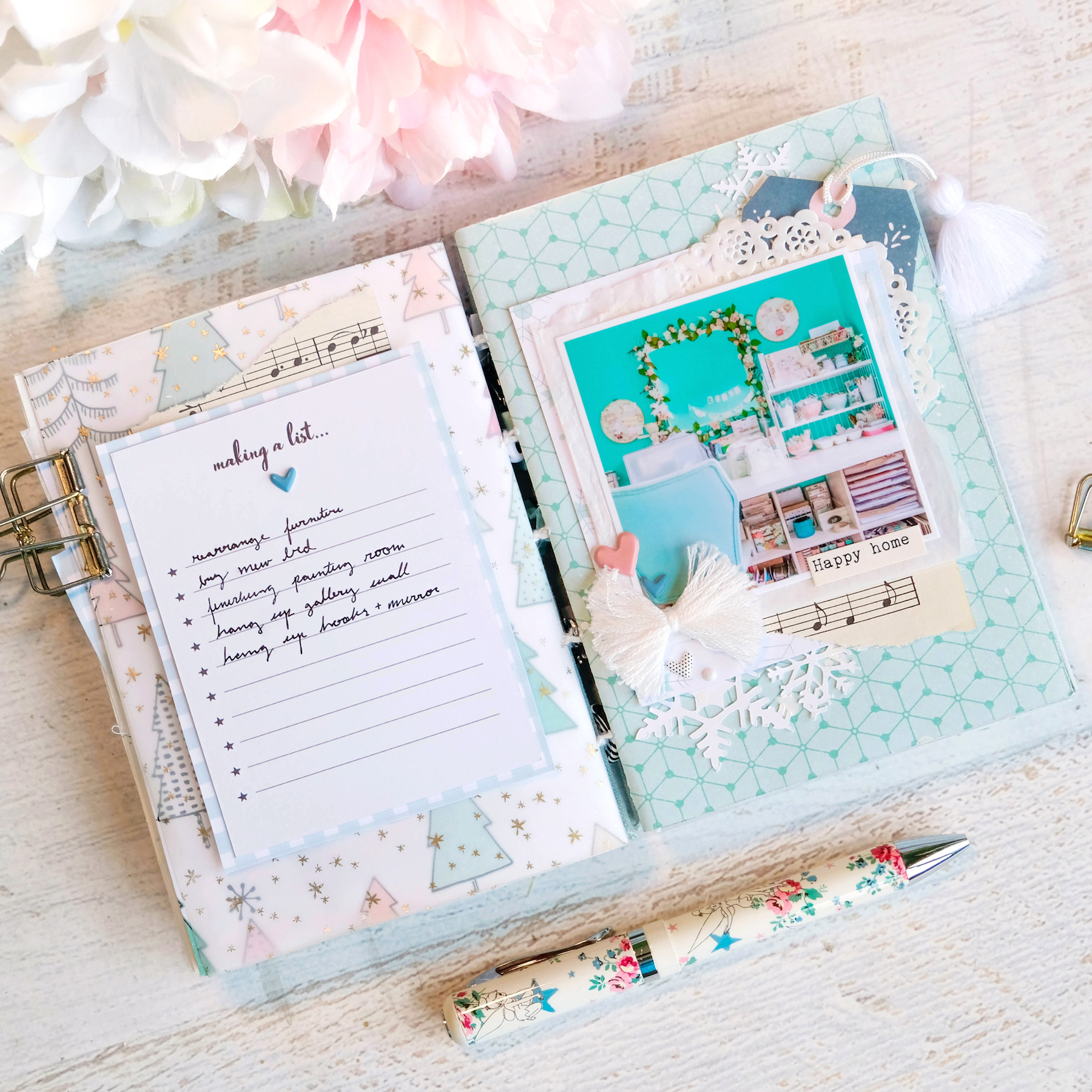 The first week of December Daily is in the books. I'm not sure how I'm liking this little book. It's definitely more artsy than I had intended it to be. And even though there are only seven spreads completed, it's already bulking up!
December is definitely an off month for me. While everyone else seems so busy and stressed, I'm like nonchalantly going about my days wondering if there's anything more I need to do. I don't celebrate the holidays. I was raised in a household where we never did due to religious beliefs, so now as an adult and my own person, I don't really care for them at all. As an outsider looking in, the season always seemed fun and warm but with a tension so thick you could slice it with a knife. That could very well be the New York way of life during the holiday season, but I never liked that last part too much, so no thank you. And that's for all holidays. I've always been very good at finding the bits that's wrong with each and every one of them.
While the world around me seems so busy, I'm just really chill. So naturally I struggle a lot with keeping a true December Daily because I don't really have much to document in December at all. And let's be honest, documenting the mundane everyday sorts of things is quite dull and boring. There are just so many times I could say I went to work, came home, walked the dog and watched Youtube the rest of the night.
So for this December Daily, I'm merging a bunch of different December challenges into one. First and foremost being December Daily itself, a la the scrappy Ali Edwards sort of way. Second, I'm loosely following along with Susannah Conway's December Reflections prompts. And third, I'm also going through Kasia Avery's Advent Calendar art journal challenge. So it's a hodge podge of all these things. I definitely think Kasia's Advent Calendar has had a significant influence in how my pages have been turning out. She does a lot of heavy mixed media in her art journals and while I haven't been adding too much mixed media myself, I have been playing with my paints and inks more in this book.
Anyway, these are the pages I've done so far. I couldn't possibly tell you which one is for what day–I kind of abandoned that time concept at day one. Definitely take a look at the half overview half process video for a couple of my pages below. I really hope you enjoy!