december daily 2019 ✩ week two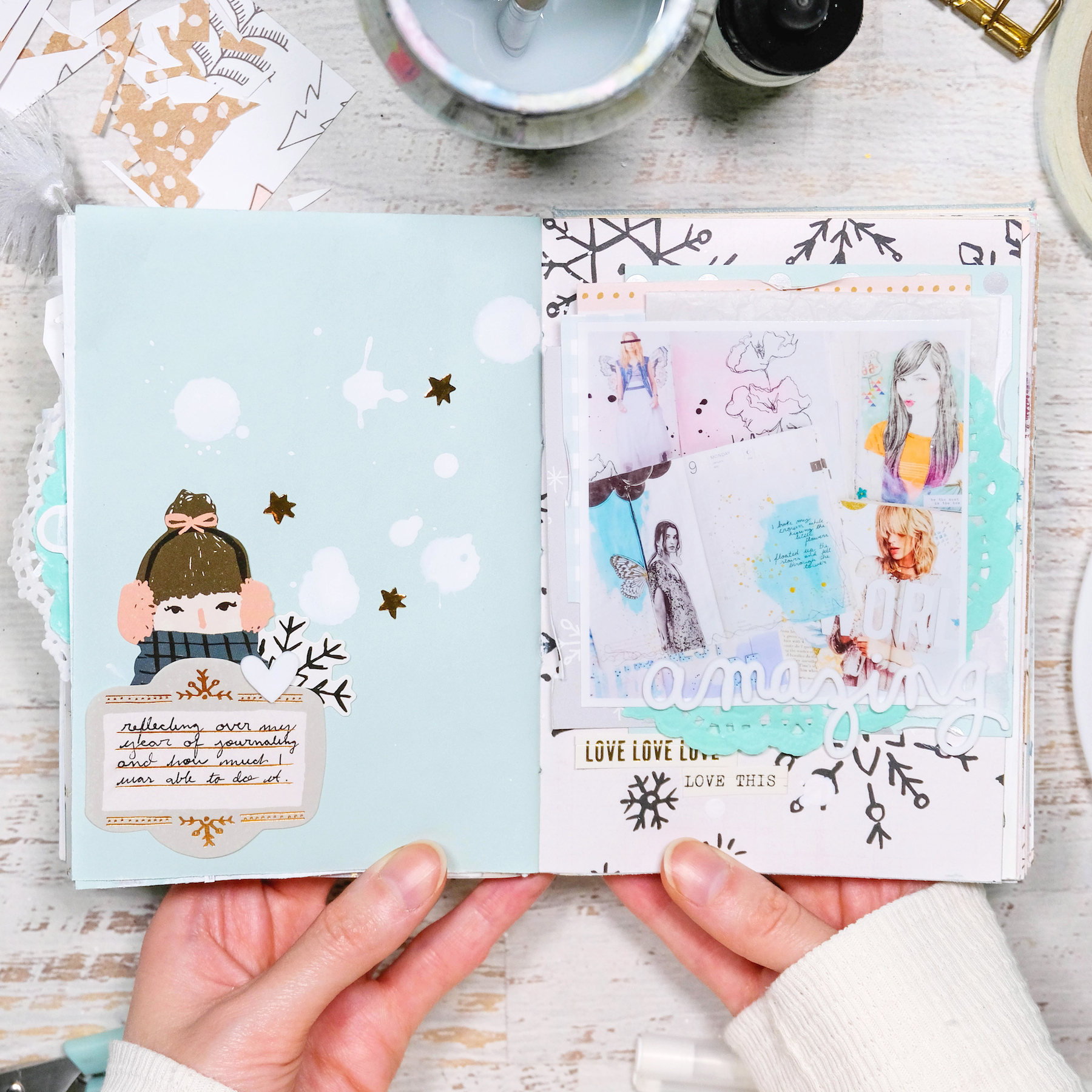 December Daily week two has come to a close. I will admit, I sort of fell off the bandwagon there a bit this week. I basically made all of my pages in one sitting, which you will see in the process video below. I don't even remember what I got up to this past week that I was so busy and couldn't find the time to daily document.
I created three scrappy spreads and one art journal spread mostly inspired by Kasia Avery's Advent Calendar art journal challenge. The first spread documents the Snowpiercer movie I got around to watching this week. The second spread documents this selfie I recently shared on Instagram. I actually ended up printing out my caption that I wrote to act as my journaling for this spread. It basically encompassed everything I was thinking and feeling this week, so I knew I needed to have that in my book.
Then the last scrappy spread documents my year of journaling. I barely did any scrapbooking this year, so all of my memories are down in journaling form–whether that's an art journal spread or actual writing in a journal. I'm actually quite amazed at how much I journaled this year. Though I think for next year, I may make a habit of keeping an everyday memory planner or something, because I miss documenting my everyday in that way.
Anyway, these are my pages for week two! Definitely take a look at my process video for all of these pages. I really hope you enjoy!