december daily 2020: week one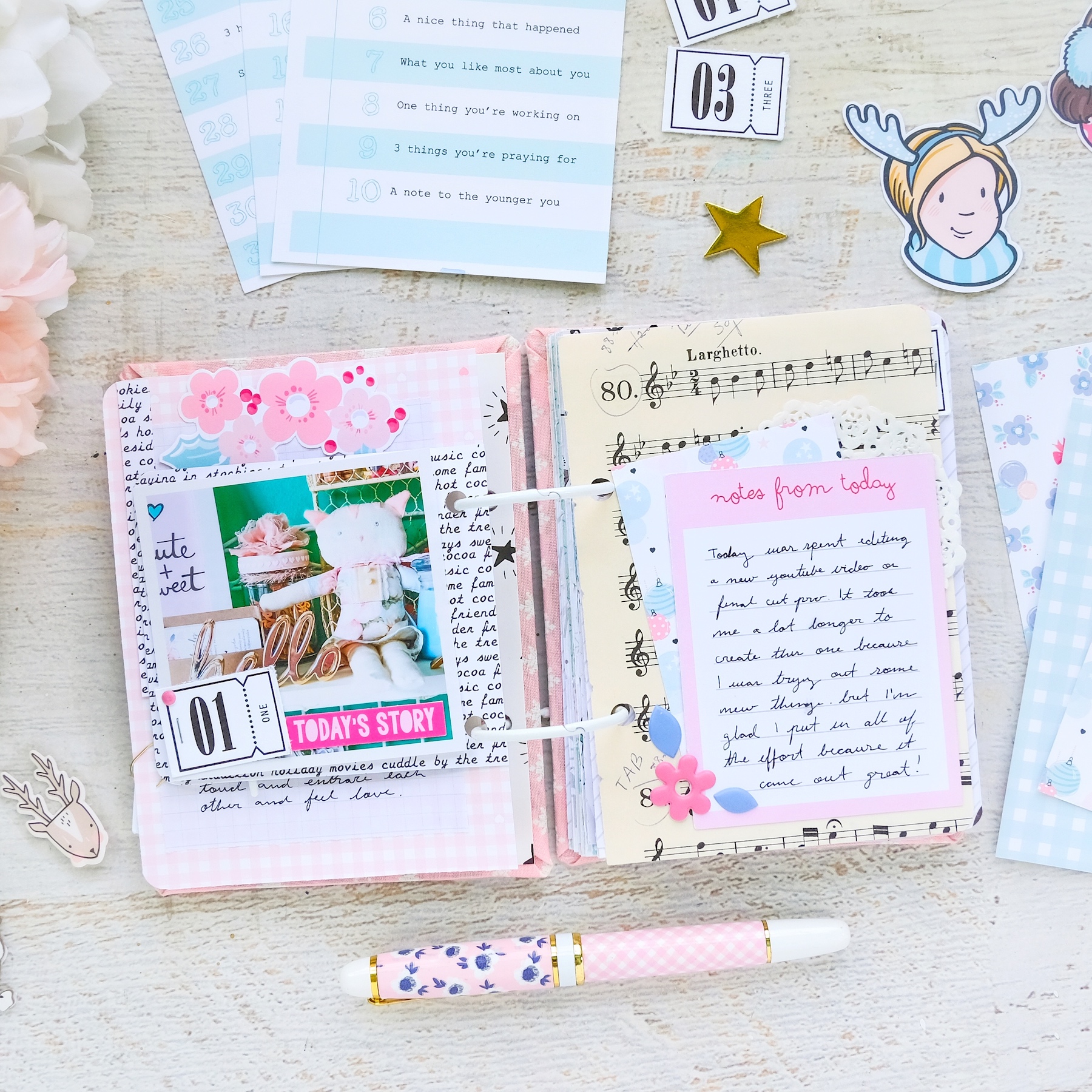 Loves, I'm absolutely loving how my little book is turning out! It's already fluffing up so nicely.
I'm quite glad I'm taking the scrap therapy approach with this one. Basically, I do a spread a day (or that's the objective anyway). If I'm out of thoughts to stories for a particular day, I refer to Suse's prompts for some inspiration. And if I fall behind, well, it's quite easy to catch up when I find the time to just sit and play for an hour or so.
So for week one in my December Daily, I began by creating my cover page and "my reasons why" spread. I like including a little December calendar in my books next to "my reason why." It's not really my reason why per-say, but just a little note of what I want to get out of keeping this daily this year.
⠀⠀⠀⠀⠀⠀⠀⠀⠀
I want to make this little book feel very light and hopeful. This year was rough–and I'm not saying next year won't be just as tough–but I'm hopeful that it will be better. I definitely want to manifest that hope here.
For Day One, I spent the entire day editing my "My Favorite Scrapbooking Supplies" video. So I wrote a little about that on my page. I plucked a fun photo from my photo stash to match.
For Day Two, I used one of the prompts from Suse Fish to jot down three things I'm grateful for. I used that ombre paint swatch that I cut out of a Felicity Jane Coco paper. It was perfect as it had three boxes. I used these blue alpha stickers from the Paper Person Shop to label the sections.
⠀⠀⠀⠀⠀⠀⠀⠀⠀
The other page is purely decorative. I wanted to use one of these kitty pieces from the free December Planner Lovers printable from Kikki K! Those cute little illustrations just match SO well with my pages. I just might use them throughout.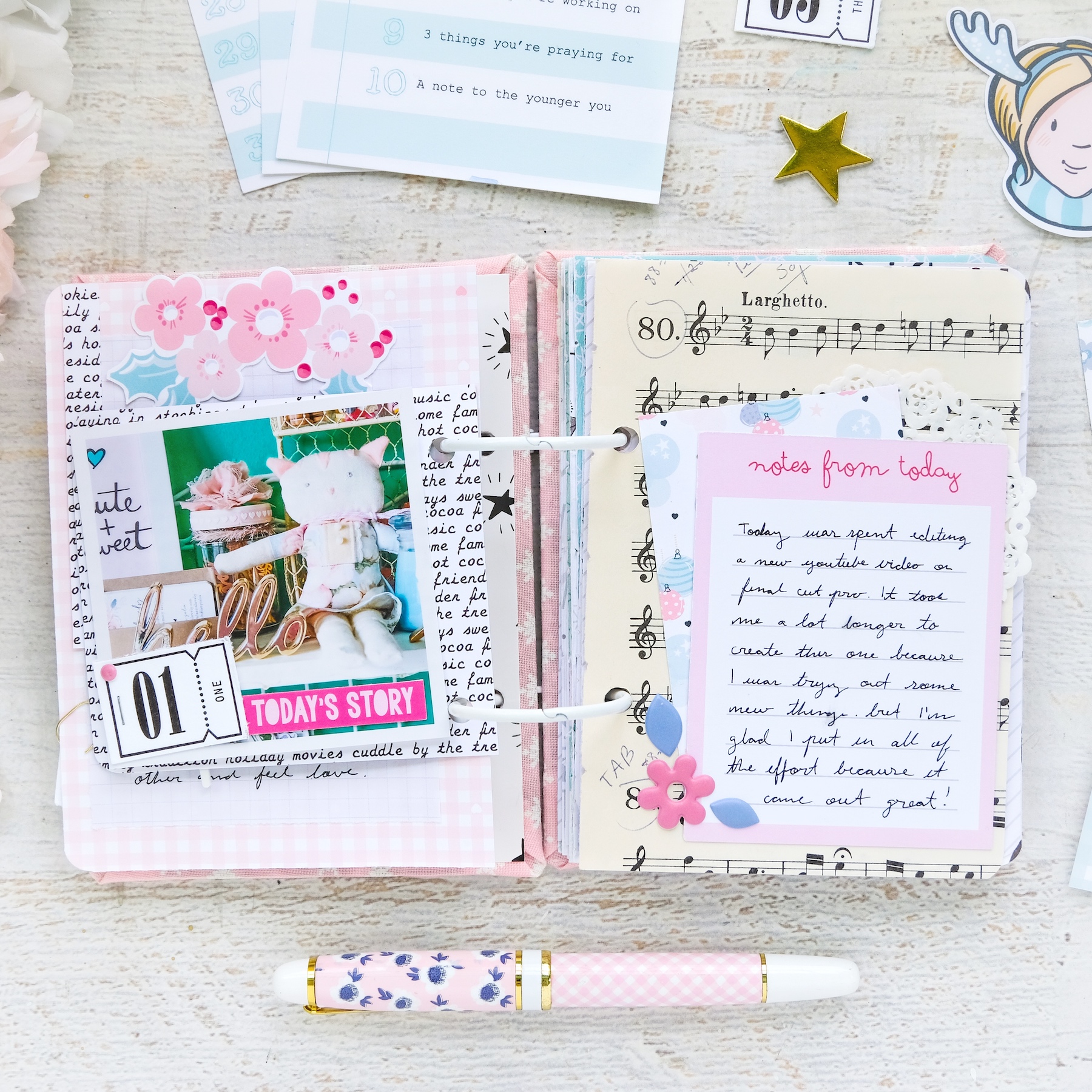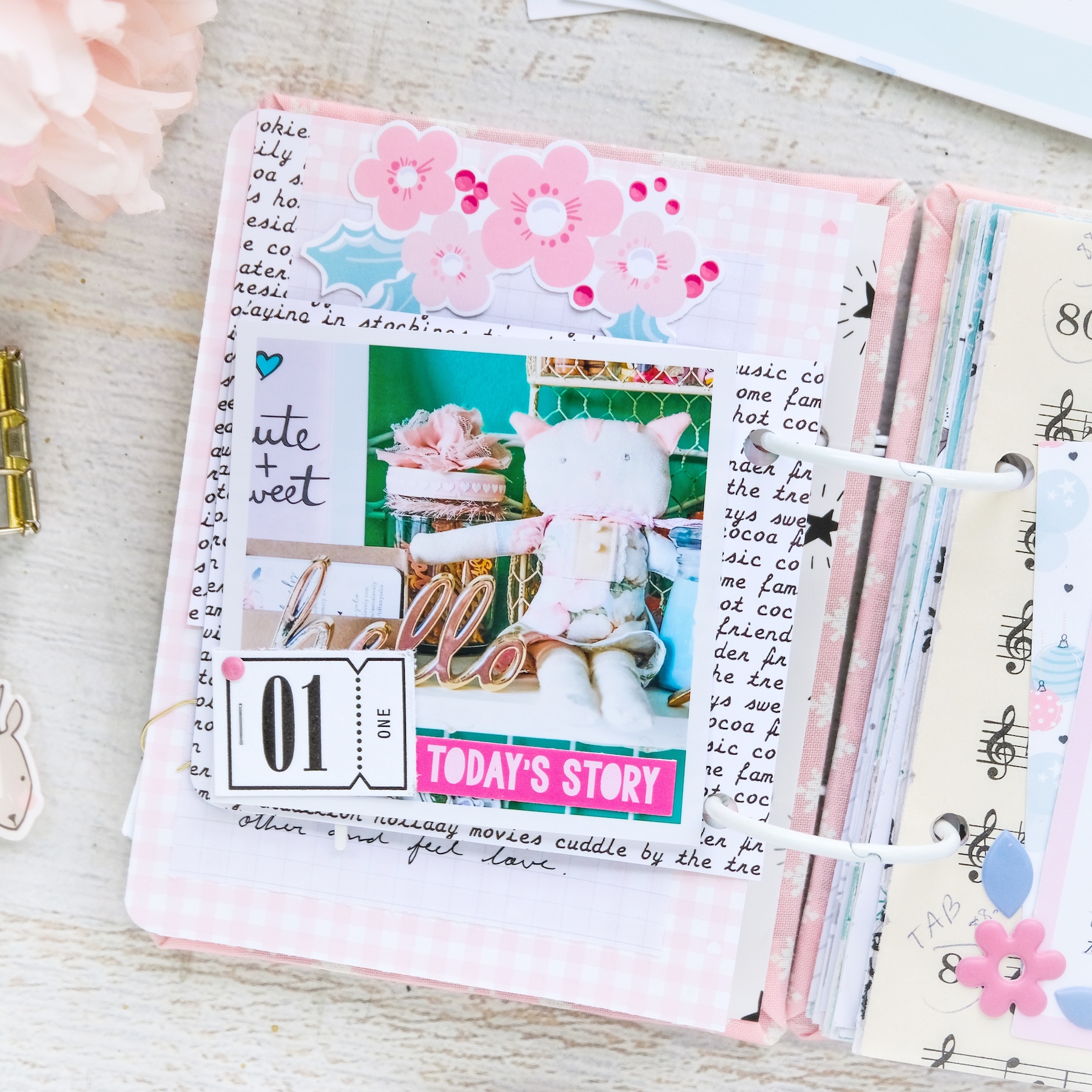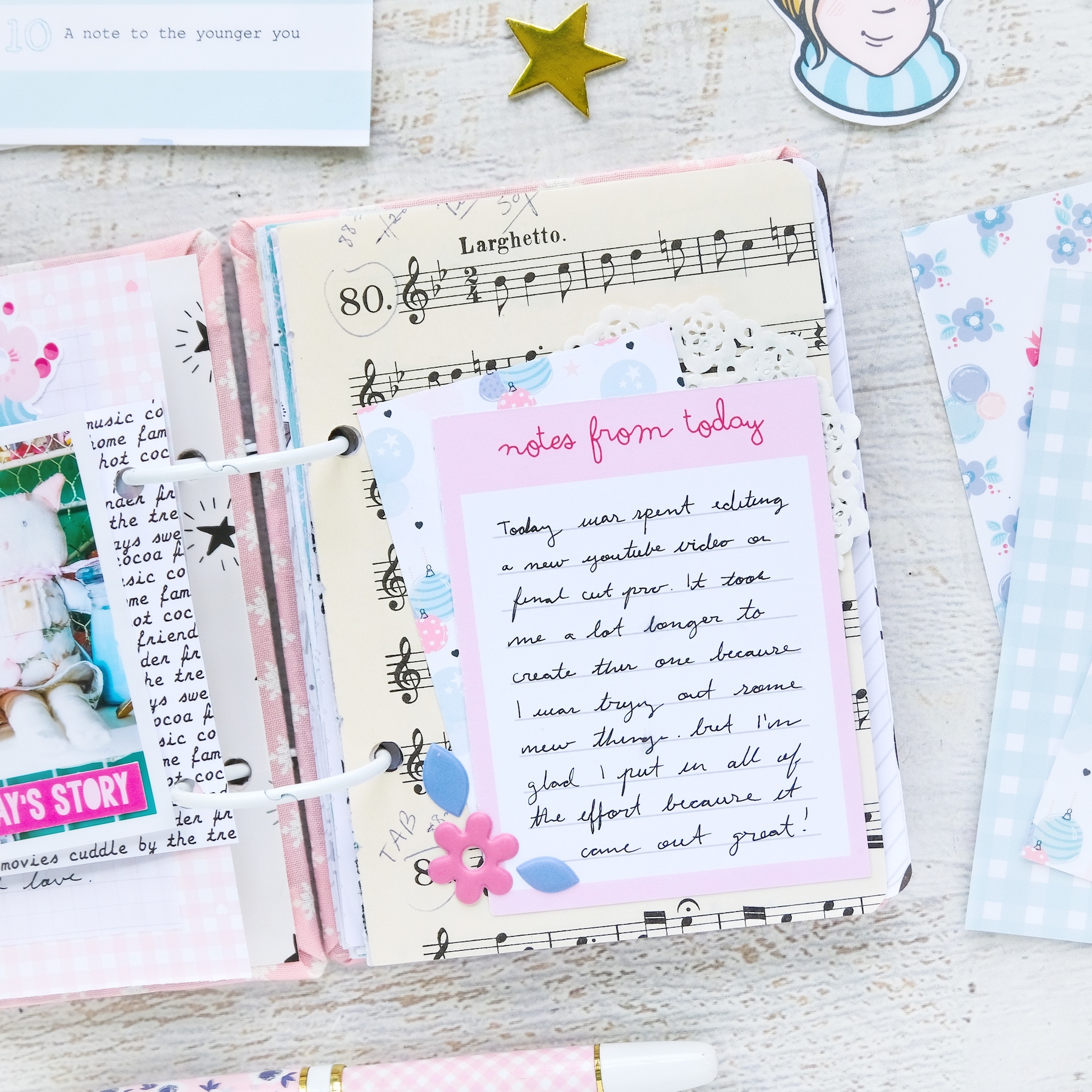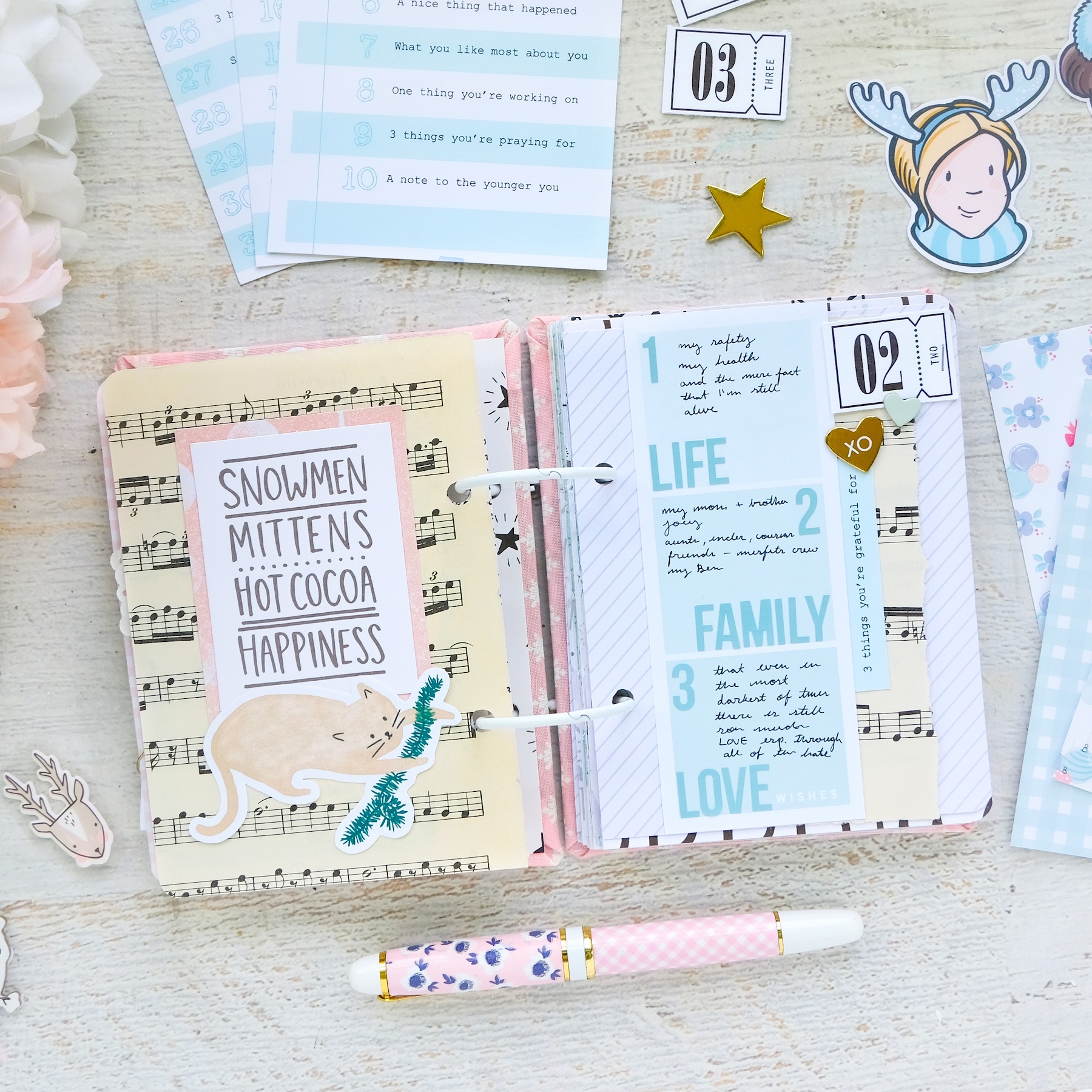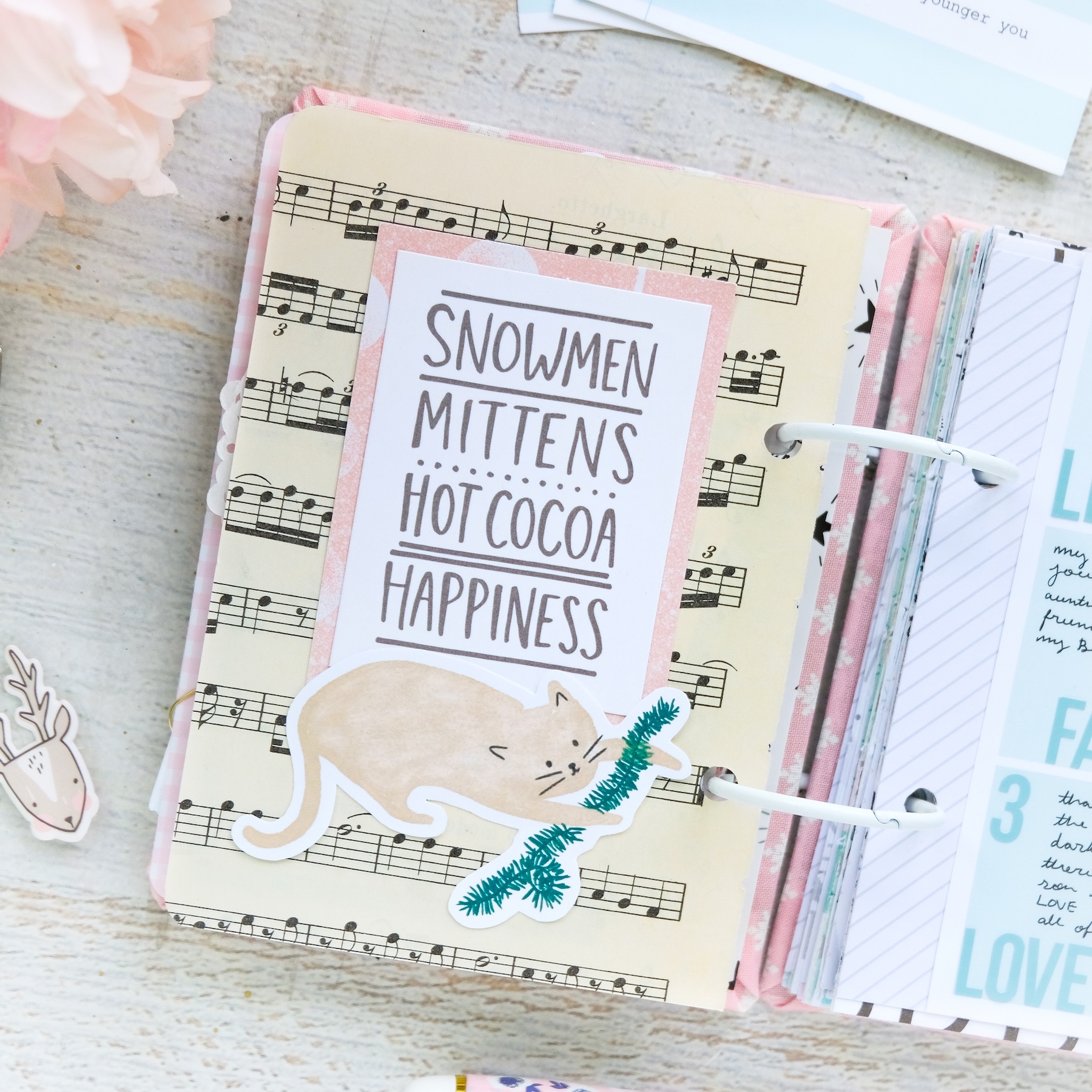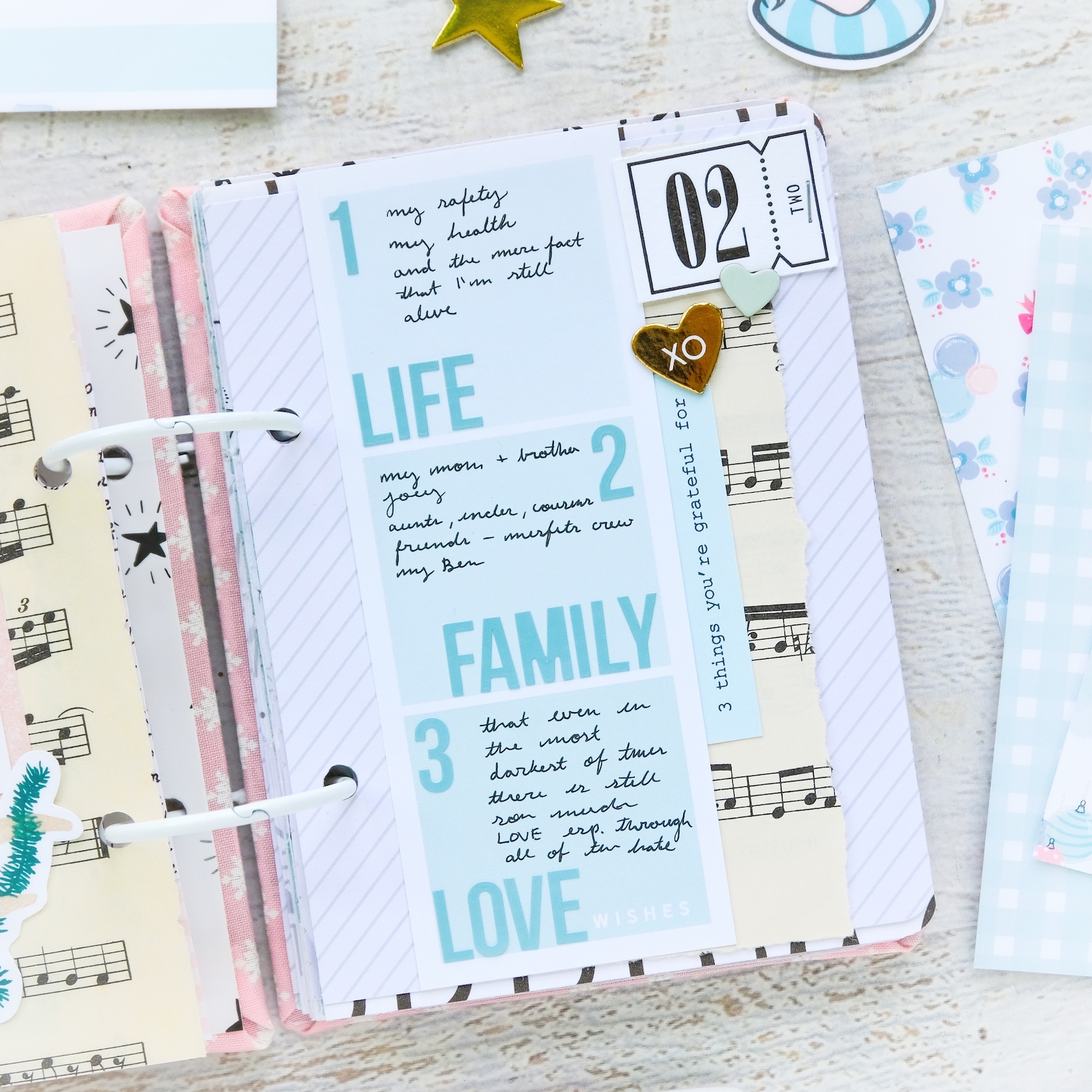 Definitely check out the process for these pages below, if you haven't watched it on my Youtube channel already.
For Days 3-6, I did use one of Suse's prompts for each one. For Day Three, I had a little bit of modeling paste left over from a Felicity Jane project I've got coming up, so I ran the rest of it through the lovely Felicity Jane star stencil from the Coco kit onto my pages. It adds some lovely, simple texture to my spread and I just worked on them from there. I used some pattern paper from Felicity Jane with one of the FJ journaling cards to jot out a few things I did well.
For Day Four, I documented my most recent A Gentle Unfurling creative self portrait on this spread. How serendipitous was it that these were the pages for day 4 in my book?! The colors in those Crate Paper and Suse Fish papers just compliment my photo SO WELL.
For Day Five, I did some private, hidden journaling. I love these little self-adhesive pockets from the Felicity Jane Coco kit! They make it so easy to create a little place to tuck in bits. I went with a cool blue, black and white scheme for this spread and I'm quite loving it!
My Day Six spread is a wee bit all over the place–even if it looks super minimal–but I'm okay with that. I'm trying not to make this project overly complicated. Little Me by Suse makes an appearance here. I love her. I admit that I printed her off a bunch of times in different sizes for different things. She'll show up everywhere. I have no shame!
I also have a process video for these pages as well, if you haven't already. I do hope you enjoy my first week's pages!