"Tale As Old As Time" Layout | Felicity Jane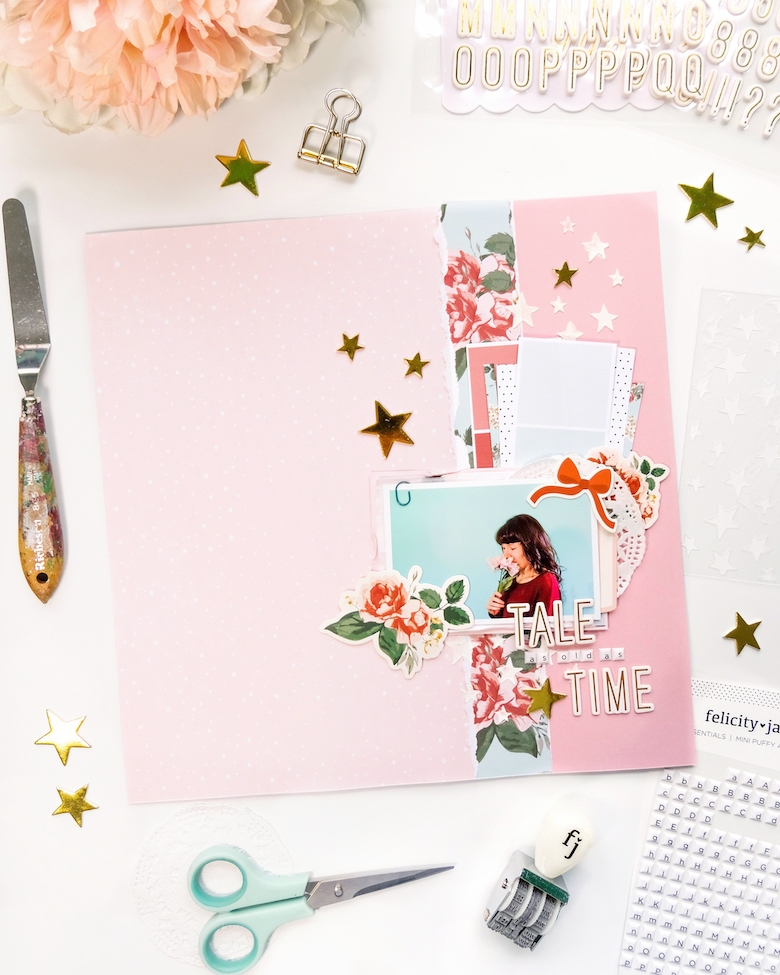 Hey lovelies!
I've got another project up on the Felicity Jane blog today. I create this lovely little Beauty and the Beast inspired layout using the gorgeous Coco kit. I had recently taken a bunch of photos for my creative self portrait project and this one matched the kit SO WELL that I knew I had to use it on a layout!
Definitely pop on over the FJ blog and check it out!