december daily 2020: week two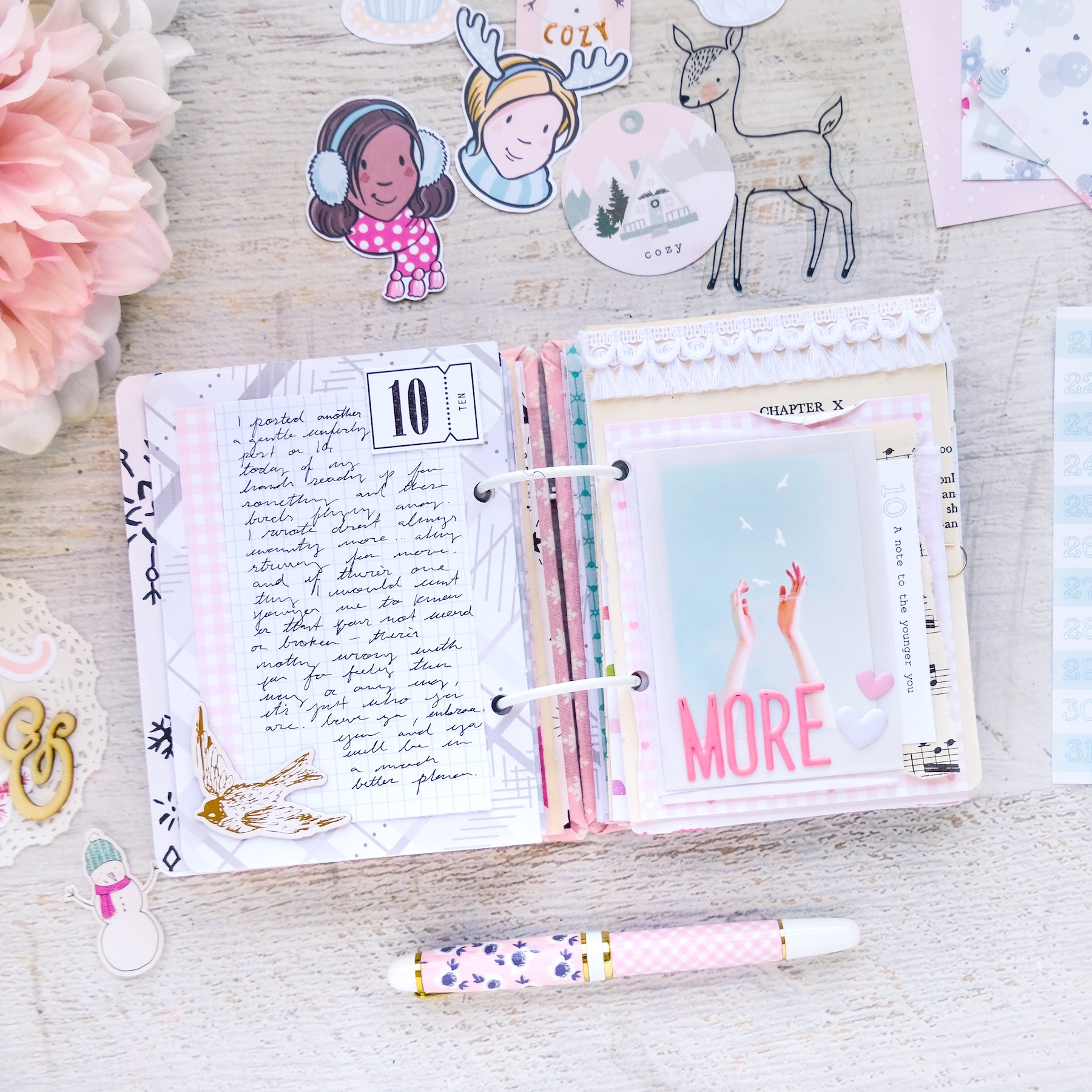 Loves, I'm so behind with sharing my little book with you all here.
I actually got a wee bit behind recently, but I'm pretty much all caught up now except for probably this week. I still have a few pages that are in half completion. It's just taken me ages to get most of my pages photographed, but I'm finally here to share days 7-13 in my very chunky December Daily.
These are my spread for Days 7-9. I don't think I'm going to talk about them much here. If you want to get an idea of how these pages came together, definitely check out the process video below, especially if you haven't watched it on my Youtube channel already.
For Days 10 and 11, I also filmed my process creating these pages. I had full intention to film Days 12 and 13 as well, but it ended up being easy to catch up if I just sat on the couch with all of my goodies, rewatched a bit of Avatar: The Last Airbender, and scrap. But the video for Days 10 and 11 is below, if you wish to see how those days came together.