Documenting My Word for the Year in a Multi Library Card Pocket | Felicity Jane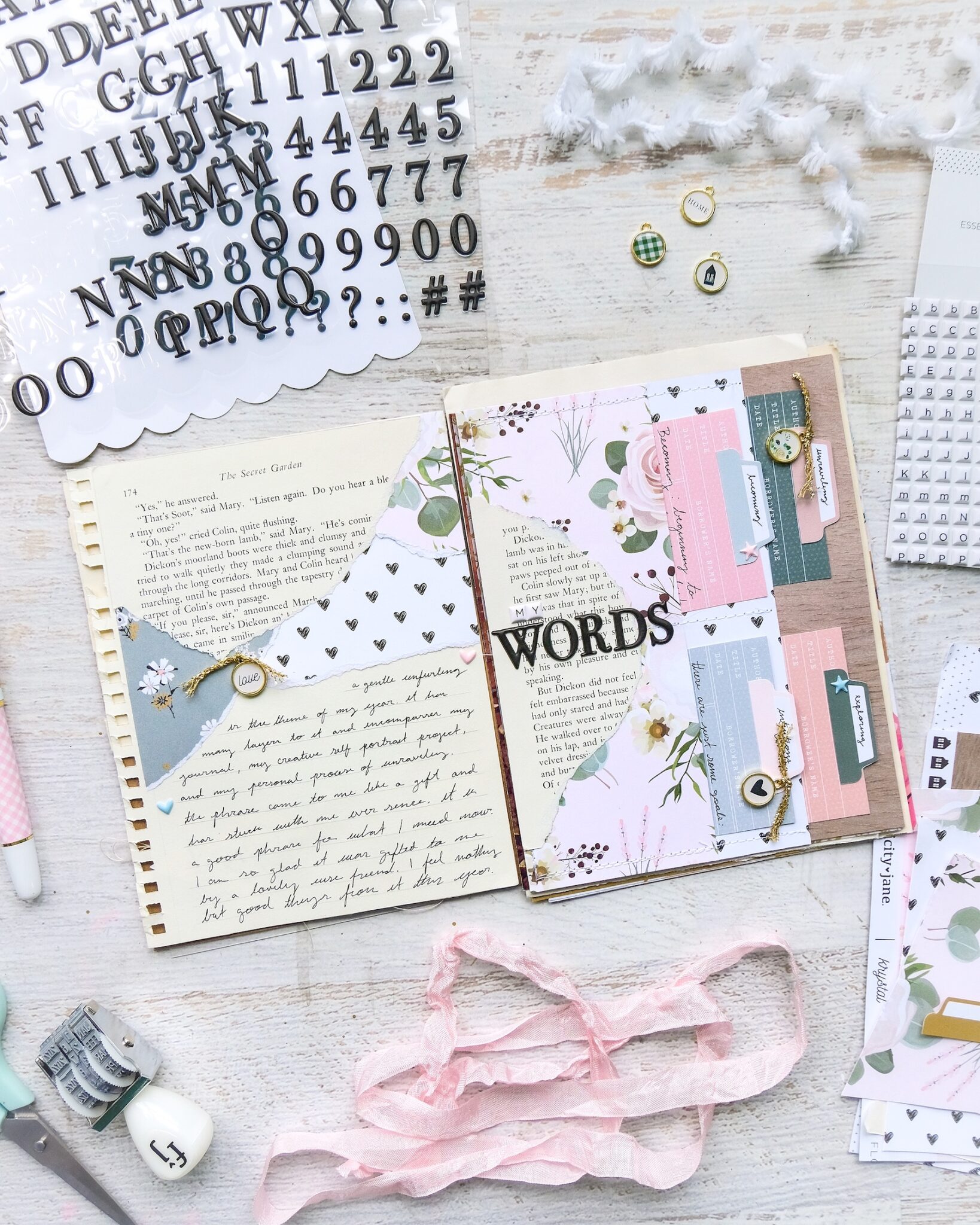 Hey lovelies!
I've got a brand new project up on the Felicity Jane blog using a mixture of the Krystal and Amanda kits to create a spread in my Unraveling Journal. I made this side multi library card pocket page to document my guiding word and supporting words for the year.
Definitely pop on over to the FJ blog to see how this spread in my journal came together!