"Dream Team" 6×8 Spread | Felicity Jane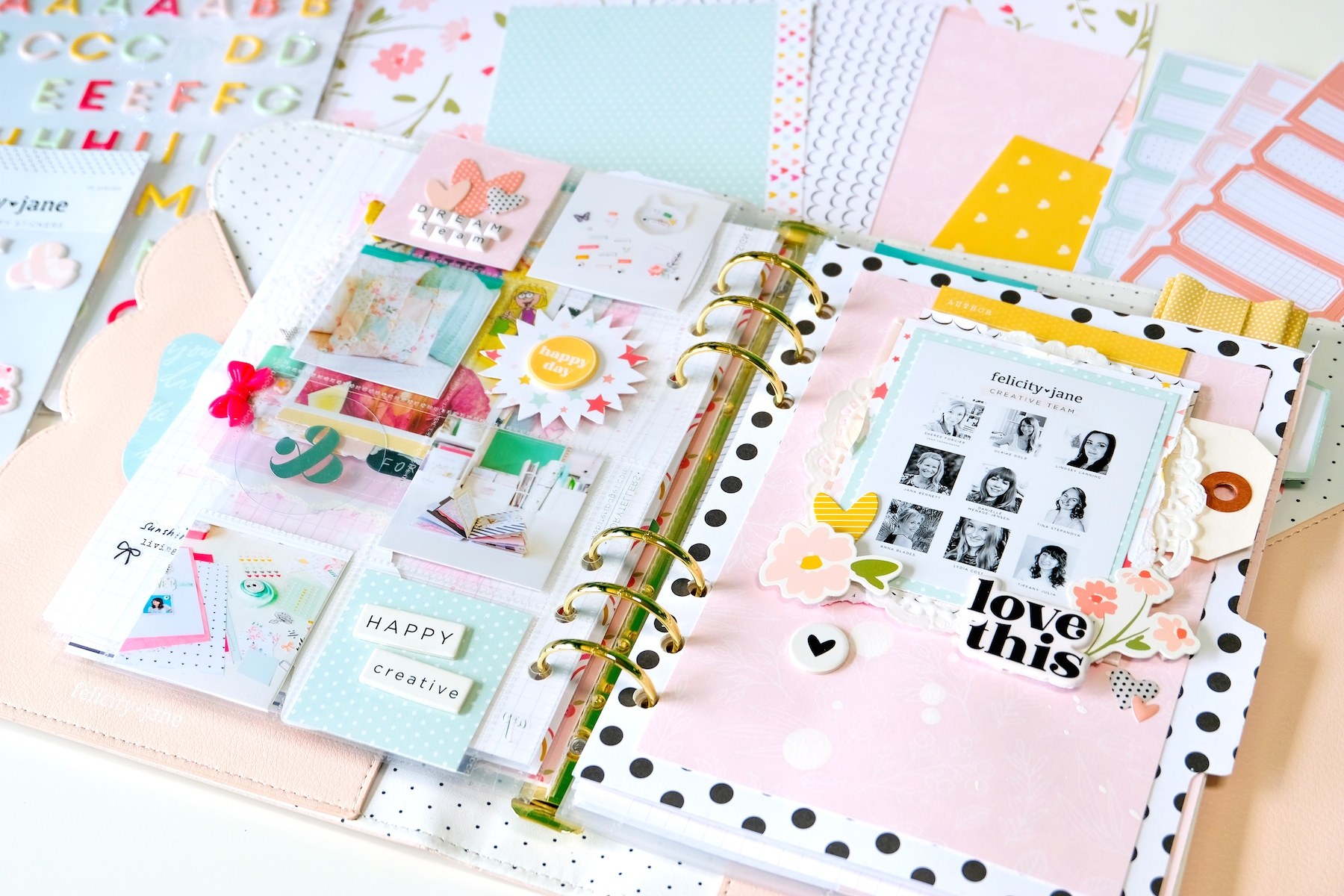 Hey lovelies! I'm up on the Felicity Jane blog today with another fun project in my Note to Self binder!
If I can be totally honest, this was my "backup" project. I originally was going to share something else, but one of the pages to that project got messed up in a way that I didn't think photographed well and I couldn't have that be my FJ project for the blog! So here we are with this lovely 6×8 spread. Definitely pop on over to the Felicity Jane blog and check it out. There's a process video there too!