hello happy: july 2020 printable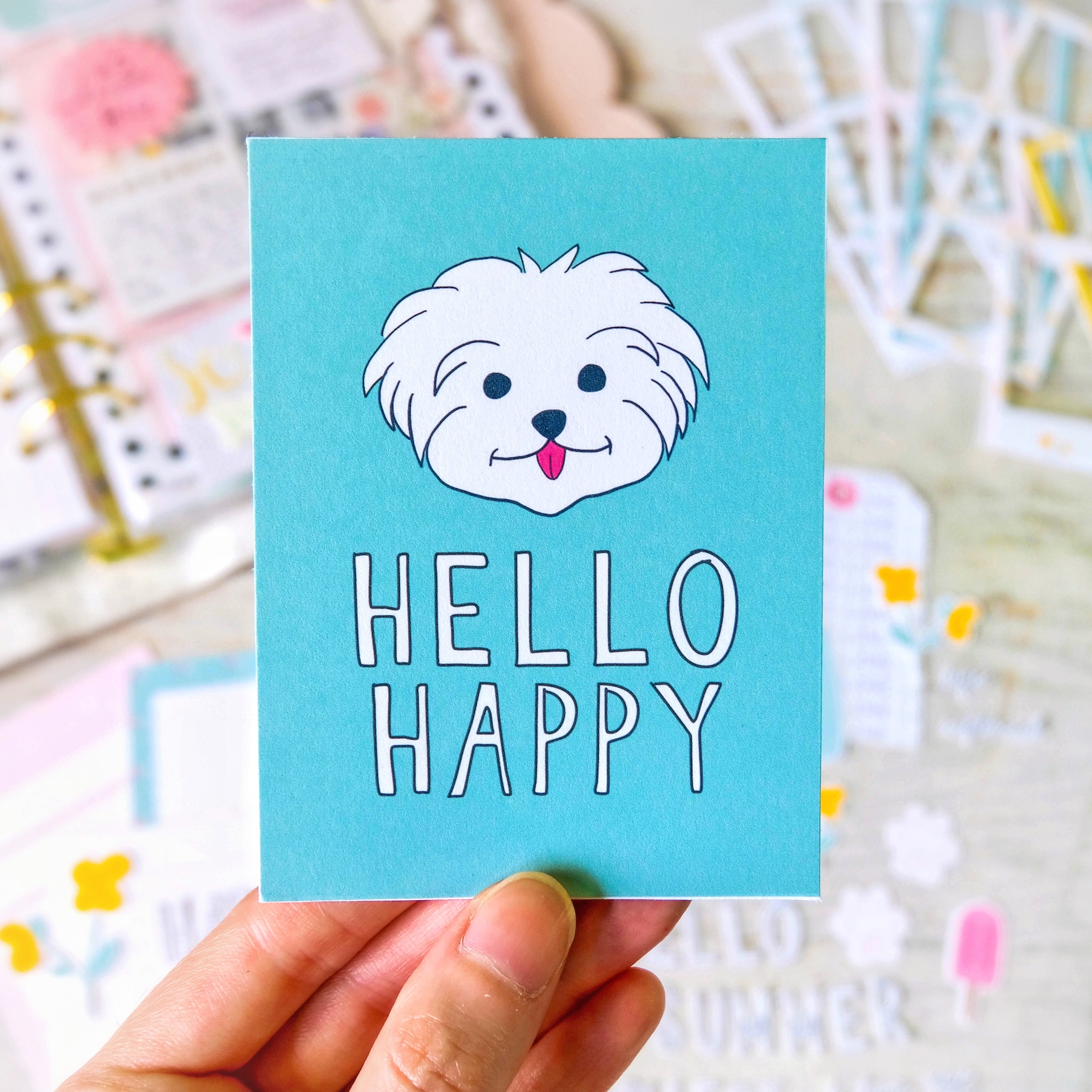 Hey lovelies! July's printable is here and it's a wee bit different.
I went a bit bright, peppy and scrapbook-y with this month's printable, so the vibe of it is definitely different from what you're used to see from me. I'm not really sure what compelled me to create it to be honest, but it was different and fun and challenging all at the same time.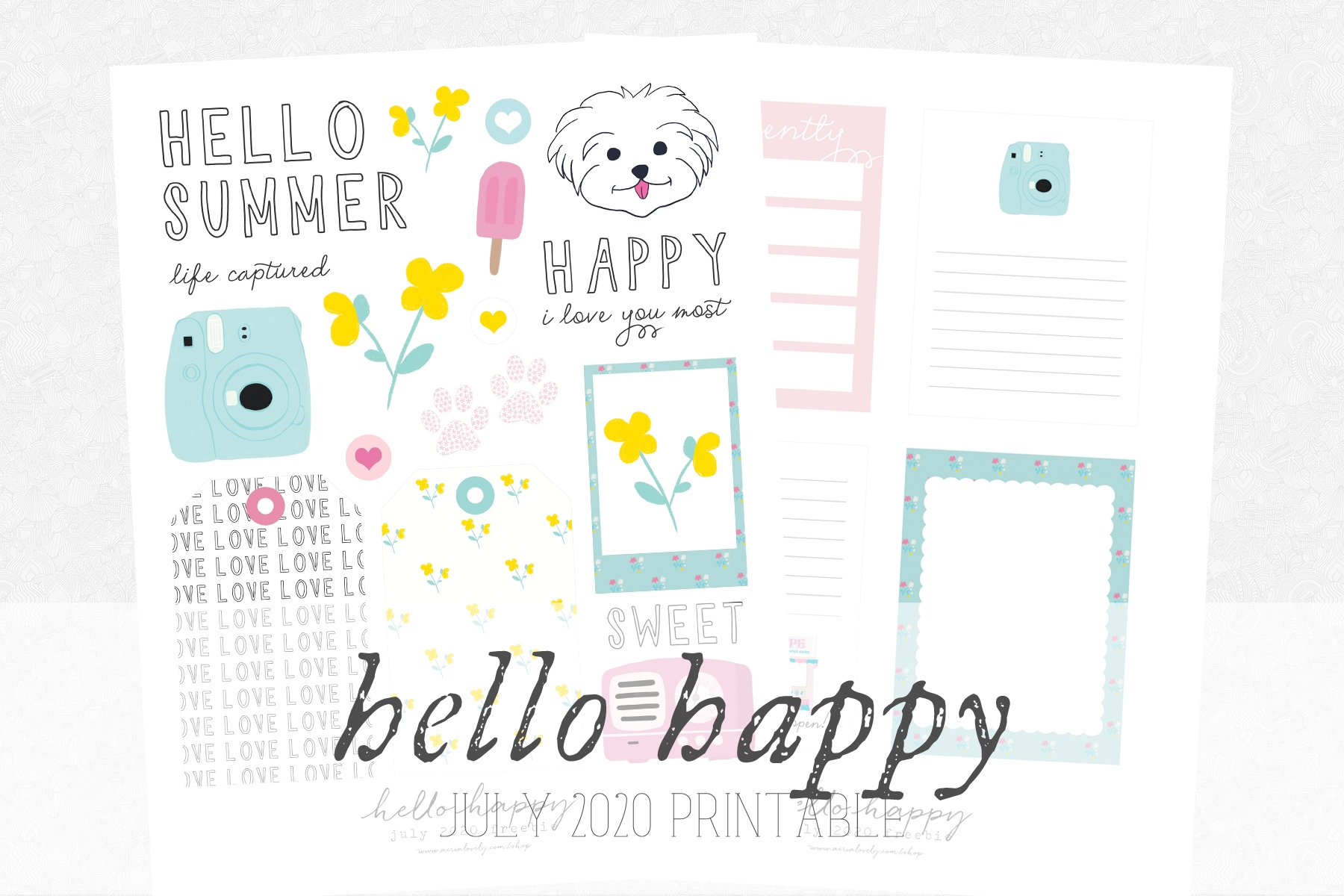 This month's printable is called Hello Happy.
It's definitely a summer printable. The bright colors pop off the page and the sentiments I used are happy and fun. This whole idea began when I started drawing Deno's Sweet Shoppe on Procreate. If you're not from NYC, Deno's Sweet Shoppe is the confectionary stand in Coney Island by Deno's Wonder Wheel. It's this bright old-time place that sells cotton candy, popcorn, soda, and other boardwalk type snacks. As I was drawing it, I was thinking of creating a summer/beachy sort of printable, but as I drew more little icons (spot the Joey :D), it evolved into this. I'm still getting the hang of drawing on my iPad. It's rather difficult for me!
Anyway, I hope you enjoy this month's printable. Be sure to grab it now, as it'll only be free for the month of July.
Along with the printable, I also created a few extra bits that are also up in the shop now. Definitely check out the 3×4 journaling cards and the assorted frames!