dreamcatcher: may 2019 printable | journal with me ✩ 25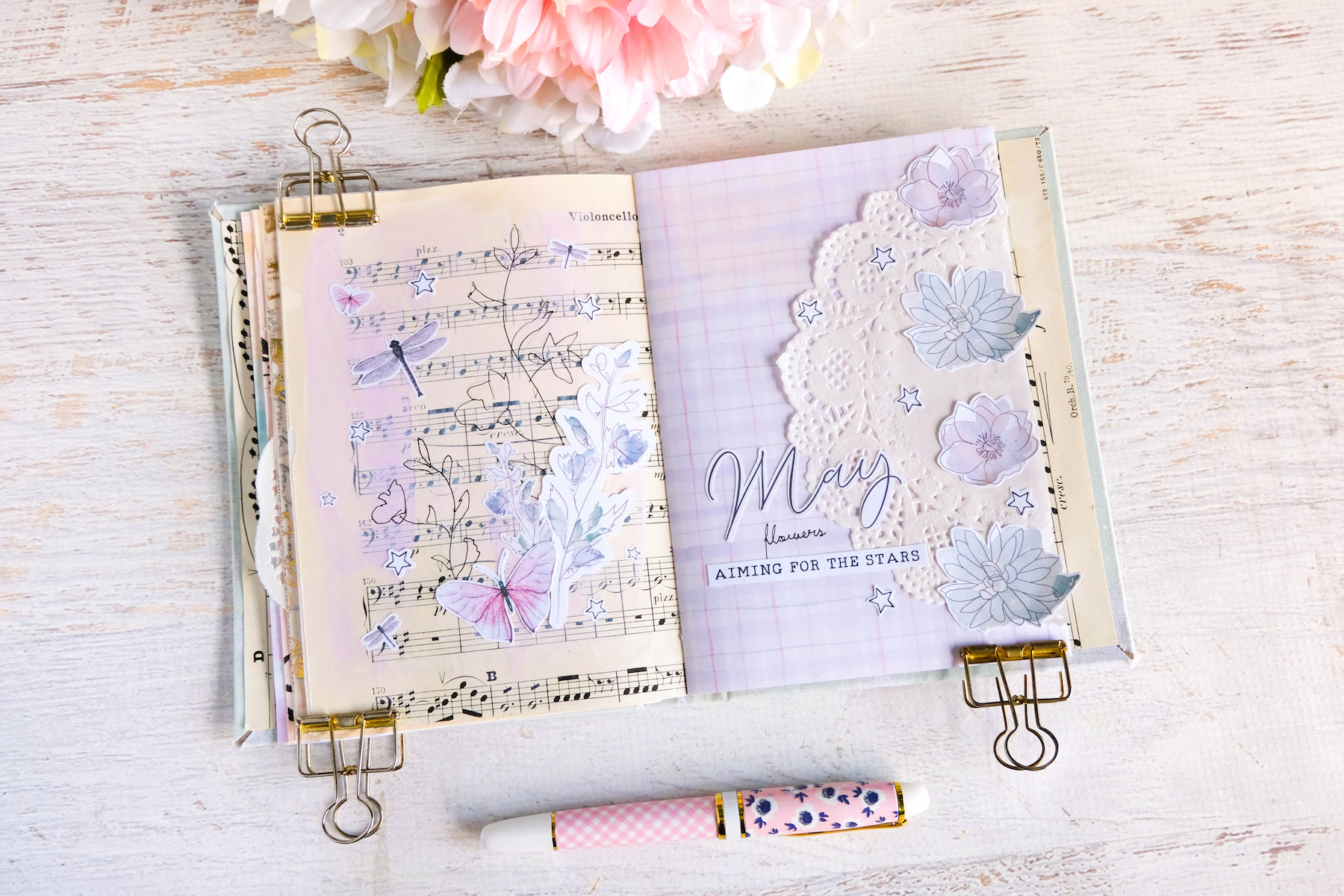 It's the first of the month, which means there's a brand new journaling printable for May in the shop!
I went for a very ethereal feel with this printable. My aim was to use the color blue, but I've somehow repeated March's color scheme a bit here with the soft purples and greens. I was heavily inspired by some clipart I purchased on Creative Market, altering them a bit and adding a few little vintage elements (hello dragonflies!) into the mix.
So without further ado, here's May's printable!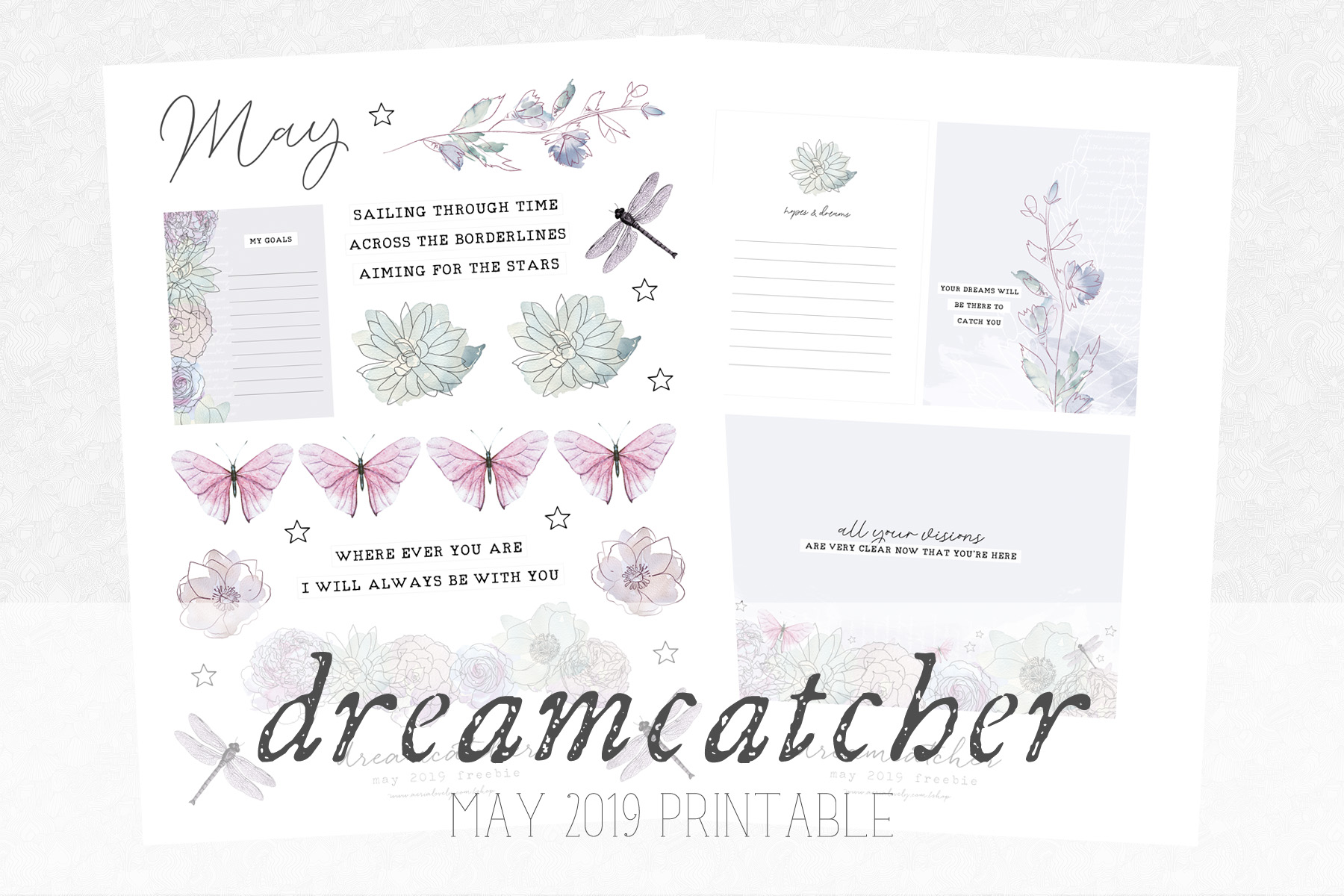 This month's printable is called Dreamcatcher.
The sentiments of this printable were all taken from a song I wrote called Dreamcatchers. It's a take on the idea of a dreamcatcher catching all of your nightmares for you as you sleep. Except in my song, the word acts as a reassurance that whatever you do and wherever you go in life, your dreams will always be there to catch you when you stumble or fall. I thought a few verses from the song paired well with the graphics I was creating, so I decided to use my own words for this month's printable! Be sure to grab it now, as it'll only be free for the month of May.
To match the free printable, I also created a bullet journal kit! This kit can be used in any sort of journal really–it doesn't have to be a bujo–but it does have a few planner elements to it that really makes it perfect for that. Check it out in the shop!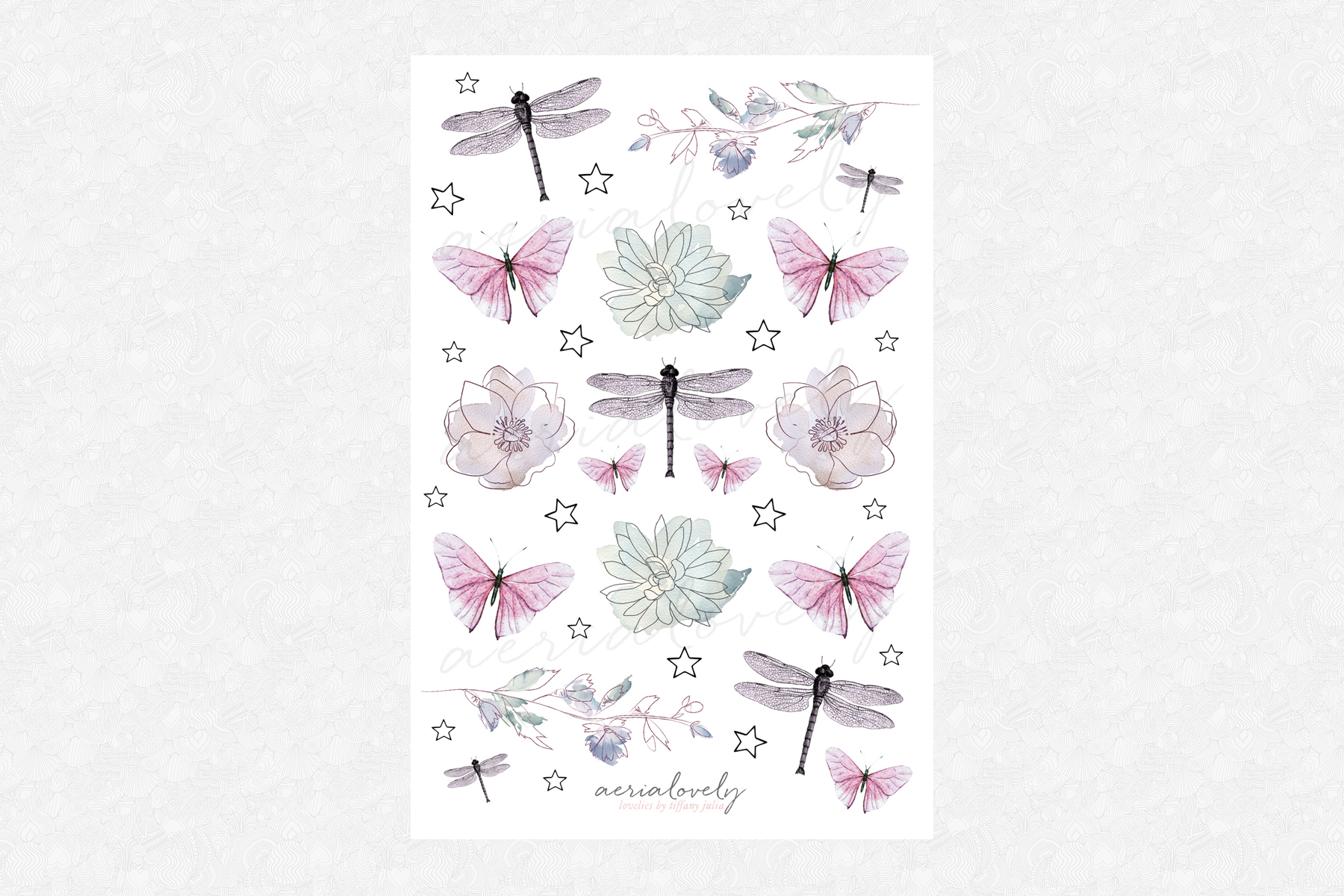 In addition to this month's printables, I have a new sticker sheet that coordinates with it up in the shop. This 4×6 matte sticker sheet features the ethereal purple and green florals, purple and pink butterflies, some dragonflies and lots of sketchy stars, which are great for accenting your page!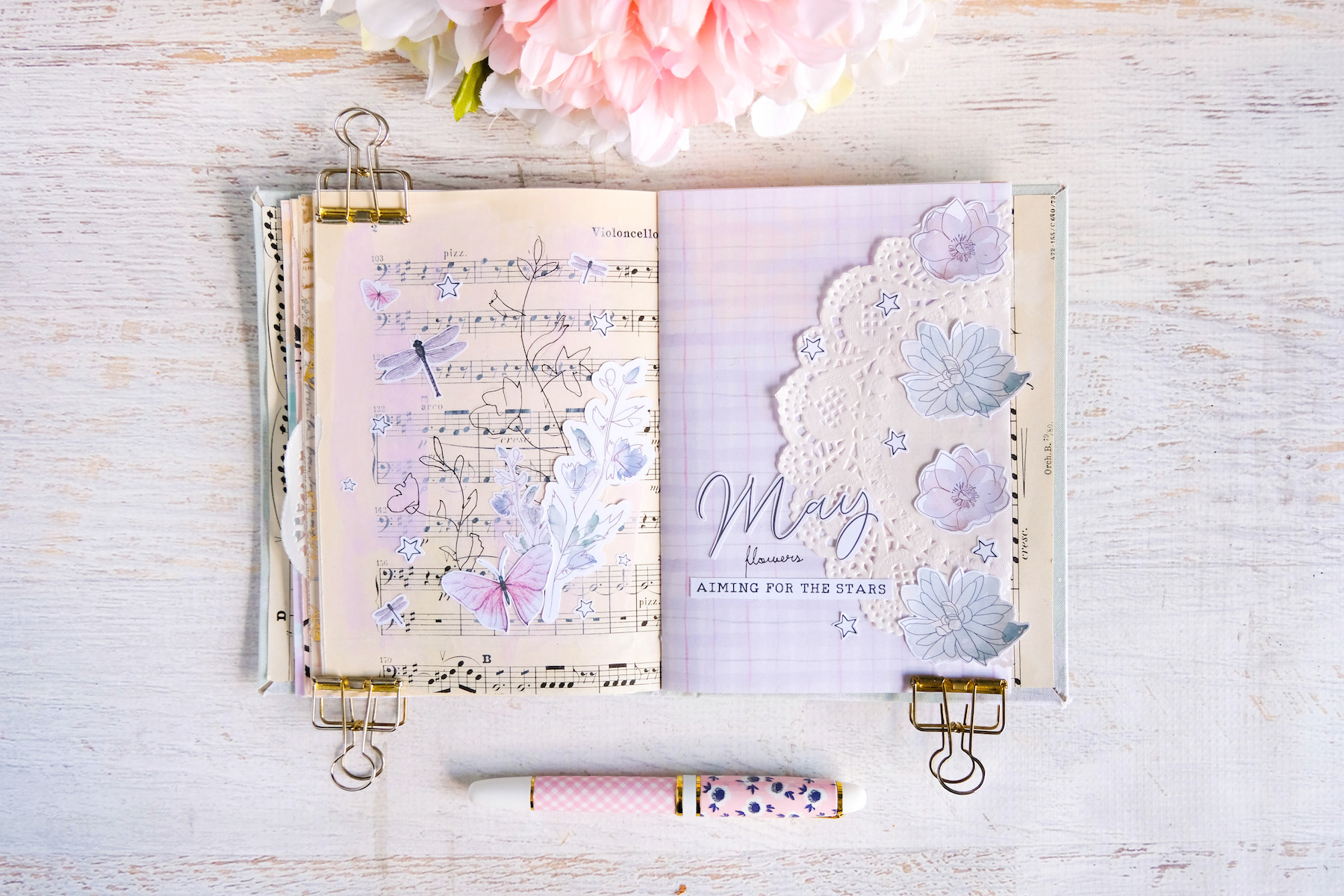 I decided to use this printable and the stickers to create a spread in my new Silva Rerum journal.
Below is a journal with me video where you can see how my spread came together. I hope you enjoy!