france + belgium 2020 travel journal setup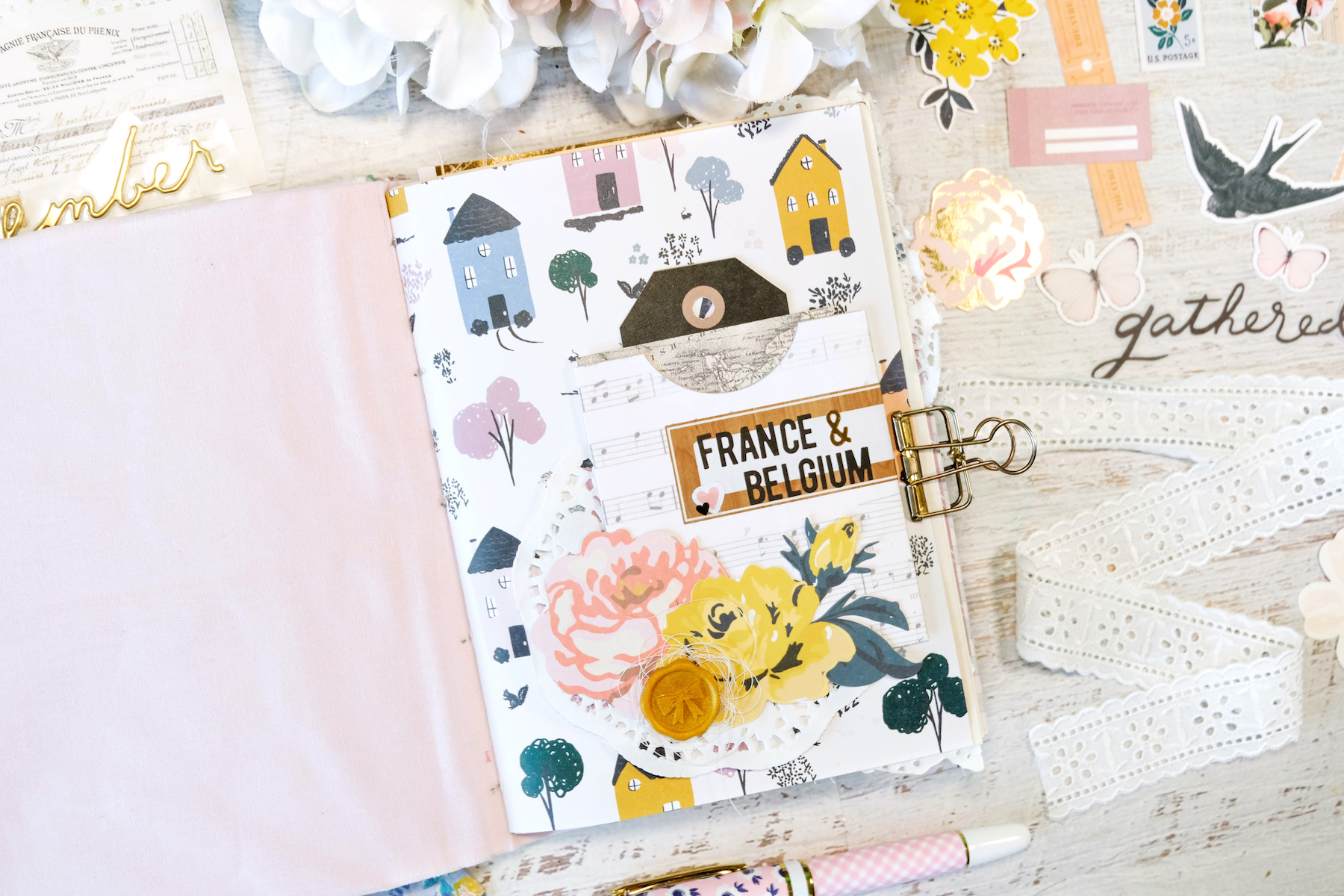 I want to share with you my France and Belgium 2020 travel journal setup. I created a fabric cover junk journal–much like my unraveling journal–using the Maggie Holmes Heritage collection. I also used various vintage papers from my stash, as well as my Postcards from Paris printable. The cover was made using a white embroidered linen. I added some colorful flower embroidery to give it a bit more interest as well as to match the Heritage collection. The inside lining is a pink linen and it has a white lace ribbon closure. The book has one signature made from various pattern papers, grid paper, and vintage papers. I went all out with this one, adding various pockets and tuck spots and embellishing them prior to my trip.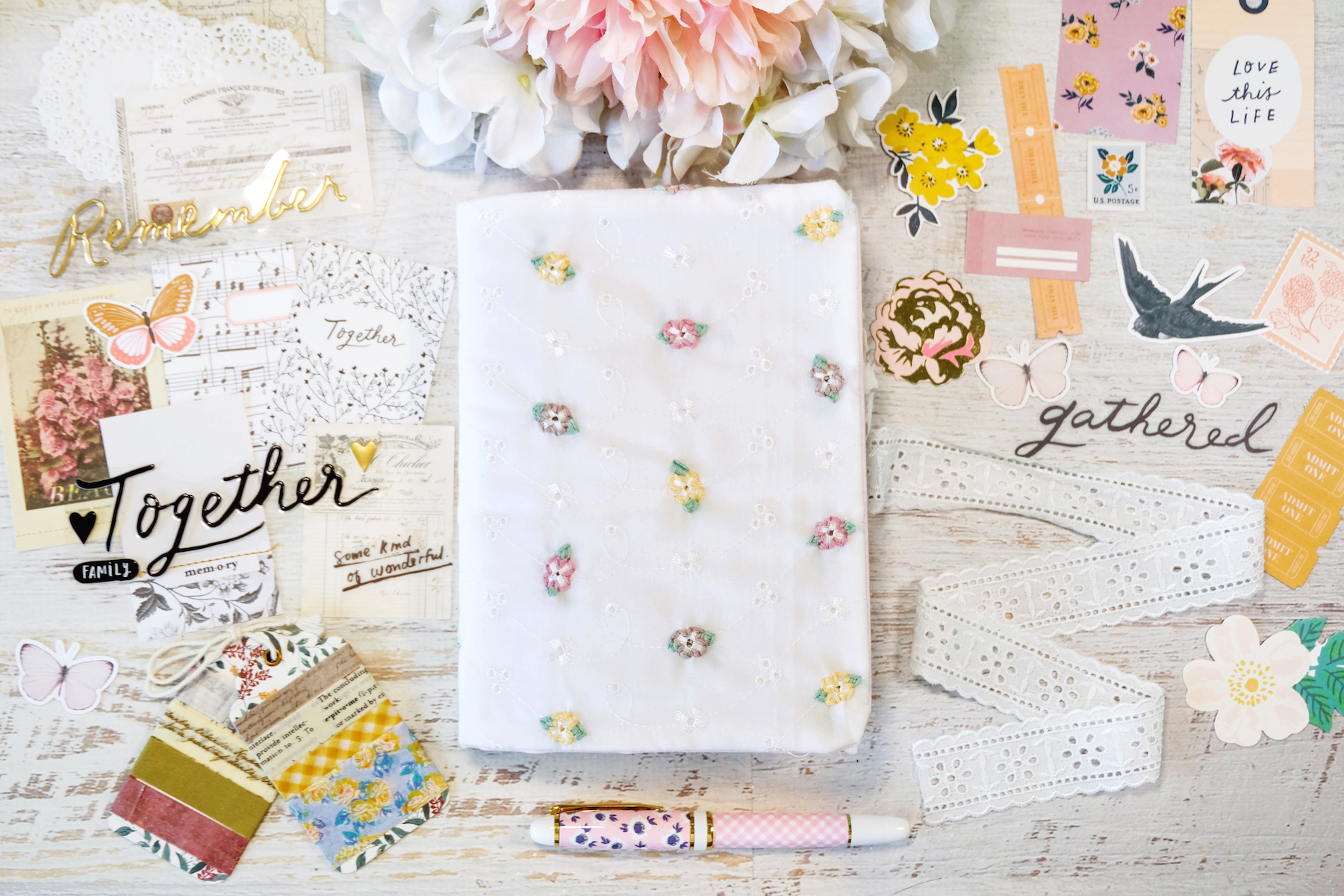 So I'll be in France and Belgium for only a week, which is why I think this particular journal is a bit overkill. But to be honest, I had fun creating this journal and am seriously hoping I can fill it up with all sorts of stuff! How many memories can one fit in a weeks time?
I also filmed my entire process of creating this journal for my revamped Geoscrapping class. I'm hoping I can get much of those video edited when I return from my trip. That way I can relaunch that class with brand new content. Geoscrapping 2.0: Write + Wander is coming soon!
So I chose the Heritage collection specifically for this projects. Literally, the minute I saw it, I ordered a few pieces from the collection because I thought it would make a fantastic travel journal for France and Belgium. I ordered it way before I even thought to book the trip. The colors and vintage feel of the collection reminded me of those beautiful houses along the canals in Bruges, even though I have never been. But from all of the photographs you can find online, that's what I pictured when I saw this collection. So I knew that if I were to make a travel journal for Belgium, it had to be with this collection. It's just fortunate that this collection also matches Paris in winter. Honestly, anything vintage and pretty will match the vibe of Paris.
I'll be going away with my mom, brother and aunt as a belated family vacation. My aunt has never been to Paris before, so I suspect we will be doing all of the typical touristy things all over again. None of us has been to Belgium, so the overnight daytrip we're planning to go on from Paris will be jam packed and fun. I'm sure I'll have enough space to document all of it.
With my journal, I'm taking a small little kit to work with. I'm also taking my Canon Ivy photo printer to print all of my photos on the go. This will be the first time I'll be taking my Ivy with me, so we'll see how that goes. I'm hoping it will be useful to getting all of my photos into my book while I'm traveling. That way when I return home I'll have a completely finished travel journal to share!
Anyway, I filmed a little setup video of my journal and kit, if you're interested in seeing it before the memory keeping happens. Enjoy!