get messy: season of happy week two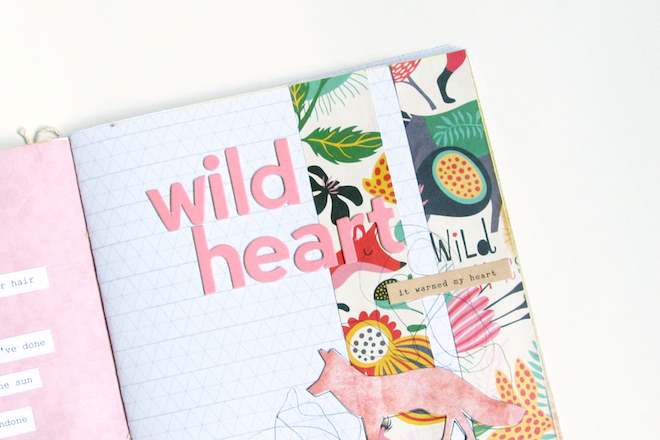 I honestly didn't keep to my intention this week to journal a bit each day. Between doctor stuff and going back to work, it kind of got lost. But I was able to work and complete two spreads from this week's prompts. I didn't really feel any of the prompts like I did last week. I read them over a few times, but nothing really stood out to me except one of the art prompts where you create an abstract with watercolors and a straw.
So my first spread was just that. I did this one after the weeks' tutorial was posted that used hot glue as a watercolor resist. Instead of hot glue, I just used acrylic gel medium and tried to make a star texture on the page, but it didn't go as planned. A bit of gesso fixed that, but if you look real close at the splatter page, you can see a few textured stars underneath all of the watercolors and ink. So I used this page to try out the art prompt and I actually liked how it came out next to the three "happys" I wrote in gel medium on the right. Here the resist technique worked out so much better!
I actually did my second spread first. I had a few scraps of paper left from a different project that I never threw away because they were from my favorite piece of paper from Flow Magazine. I loved the print and the colors and everything, so I saved the scraps and for this spread they came in handy! I just glued down strips of them and then scribbled over them, adding the die cut fox over it. That's all I had on the page for days. I just didn't know what to do next. But I kept coming back to the word wild which is written on one strip of the paper I used. The phrase "wild heart" kept coming to mind, so I wrote that out in pink alphas, adding a word strip from Crate Paper that reads "it warmed my heart" to accent it.
On the left side, I added a few more scribbles to keep it cohesive, then proceeded to stare at the page because I just didn't know what to do in the blank pink space! I eventually settled on adding a few song lyrics of my own that I felt really went with the idea I had. I tried thinking about all the things that makes me happy and the first thing that came to mind was traveling. I love traveling. I hold a strong sense of wanderlust in my heart that just never goes away, so I thought of a song I wrote some years ago called "Wanderlust" and typed up a few lyrics from it, printed it out and added them to the page to fill the space. I feel those lyrics tied the whole thing together really well and I've included my song below if you wish to give it a listen!