photo diary: hong kong + tokyo, japan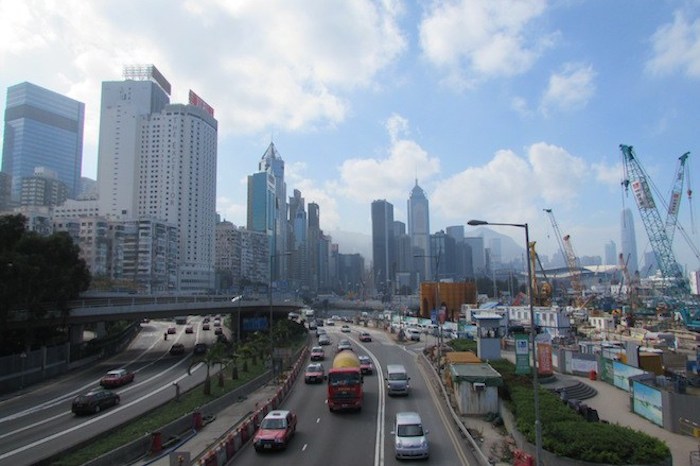 Not much of a photo diary, but after Thailand, John and I hopped on a plane to Hong Kong for Christmas. There was so much to see and do and such little time that I didn't really take that many photos in Hong Kong and the ones that I did didn't come out so great. Plus, towards the end of our long trip, I kind of got a bit lazy. My camera practically didn't exist while we were in Hong Kong and Tokyo, so I'll just write about my experience there.
Hong Kong was a bit insane. The city is crowded, yet I don't think is was that bad. I would have to come back again when it's not a holiday to compare, but I think because we were there for Christmas, the streets were abnormally crowded. I could be very wrong, but coming from New York City, I compared the length of Nathan Road to Times Square. Hong Kong is just Times Square…everywhere. But it was manageable. We were only in Hong Kong for about three full days, so it was so bad. We didn't do very much in terms of your typical sightseeing. We just walked around and did a bit of shopping.
On our first day, we took the MRT to Hong Kong island. We headed towards the Causeway Bay area for a hospital visit and after we visited Victoria Park, which was walking distance from the hospital we went to. From there, we headed toward where all the shopping was, near the Times Square shopping mall. I had to go there because there was a Kikki K store in that mall that I wanted to visit. We spent the rest of the afternoon there before heading back to the Kowloon area toward Harbor City. Before we hit the mall, we visited the 1881 Heritage building. By this time is was already night and there were tons of people at the site, as it was decorated for the holidays and it was Christmas Eve. Apparently Hong Kong streets are completely shut down the evening of Christmas Eve for all the residents to celebrate in the streets. Everyone was outside, shopping and singing carols in the streets. It was very interesting how very different they celebrate Christmas.
So Christmas Eve, we shopped and walked the streets with everyone else. The next two days were much of the same. We walked the length of Nathan Road a few times. We visited the Temple Street Night Market, as well as the wholesale shops on Fuk Wing Street. Like Singapore, we found ourselves in various malls when we weren't wandering down side-alleys and random streets away from the busy areas of the city.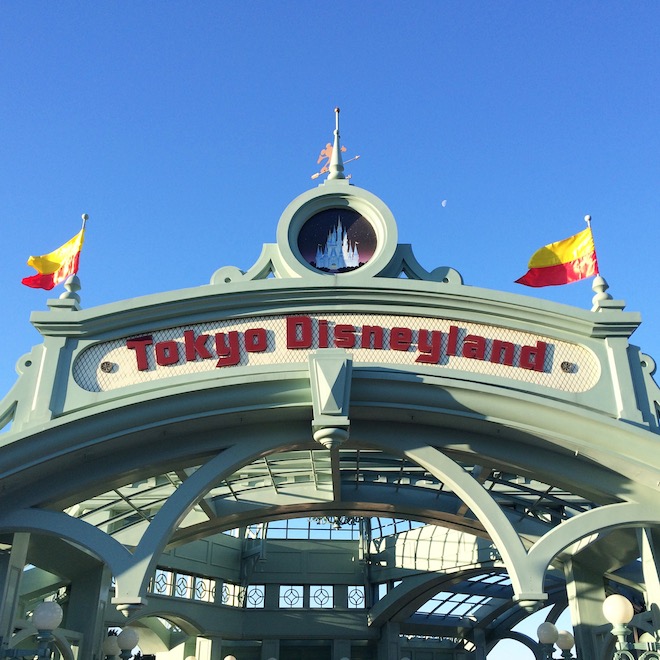 We spent New Years in Tokyo and much like in Hong Kong, my camera was left in my bag at our Ryokan. We didn't do much sightseeing in Tokyo either. We just divided our time into districts and either walked or took the metro to an area to explore for a day. We probably would have done more sightseeing walks hadn't it been so cold out. But, I will say, we did do a lot of shopping. One thing I wanted to get out of Tokyo was a lot of stationery and well, being in the mecca of stationery I got want I wanted. Wow, was I overwhelmed at times! Japan is definitely a country I'd come back to. I'd love to revisit Tokyo in the springtime as well as take a trip to Kyoto and Osaka. Next time it'll probably be a Japan-only trip, just so I can get the most out of being there.
But Tokyo was fun. Japan doesn't really celebrate New Years, so it wasn't as cool as it sounds. We spent out week visiting the different parts of the city. We were able to explore Ikebukuro, Shinjuku, Shibuya, Harajuku, and Akihabara amongst others. New Years Eve was spent walking around Akihabara and Shibuya looking for last minute gifts for people. We spent New Years Day though at Tokyo Disneyland, which is something that A LOT of people do. If you have ever been to Disney's Magic Kingdom in Florida or Disneyland in California, Tokyo Disneyland is much of the same in terms of park layout and rides, though it's a bit smaller. But in terms of people and "park etiquette" the Japanese know how to Disney.
The internet warned me about this. Taking its advice, I planned out our visit in terms of which rides we wanted to get on and which Fast Passes to get, etc. We even arrived at the park an hour before it opened. But we didn't expect there to be a dozen lines at each park entrance gate that was at least 50+ people long when we got there. And they were all dressed up in Disney gear. The kids were dressed up as their favorite characters and everyone wore hats in all different styles from various Disney flicks. The woman standing in line behind us was wearing a really pretty dress that had a Minnie Mouse print all over it, with a Minnie bow in her hair and everything. Dressing up is a real thing here in Japan.
When we finally passed through the gates, we ran to our first ride, which happened to be Monsters Inc. Hide & Go Seek, which we really wanted Fast Passes for, but the line for the Pass was way longer than the actual ride, so we hopped on the ride line instead. But that's the thing here, you have to run to the Fast Pass machines to get the first passes of the day. Then you have to run to get on the rides you want. You've never seen anything until you witness first hand a grown man dressed in Disney apparel running for a Fast Pass or two. It's insane.
We had a great time though. This was my friend John's first ever Disney park experience and it surely did not disappoint. We were legit exhausted when we left the park an hour before closing, only to catch the train back to Tokyo center in relative peace. And that pretty much sums up the Tokyo portion of our trip. I definitely want to go back and actually see a few of the temples and such around the city. But here I leave you with some of the better-looking photos I took in Japan.