get messy: season of story week one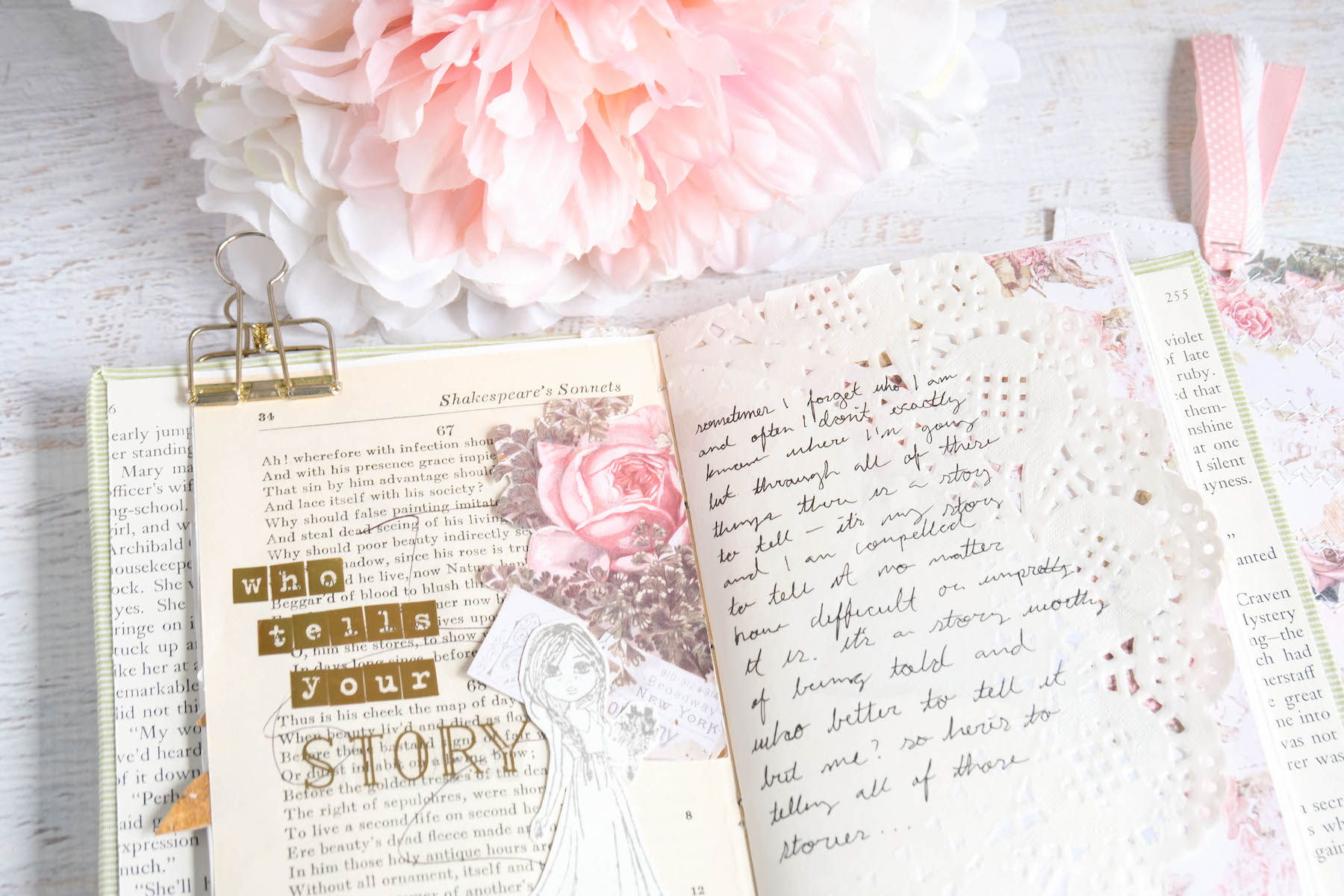 A new season of Get Messy Art Journal* is upon us! And if you noticed, I have been very quiet on the journaling front these past two months. With the Season of Play, I didn't really do very much. I sort of lost my journaling mojo and really got into scrapbooking and my Scrap Therapy album instead. But, I made myself a lovely "altered book" journal for the new Season of Story and am excited to start filling it up!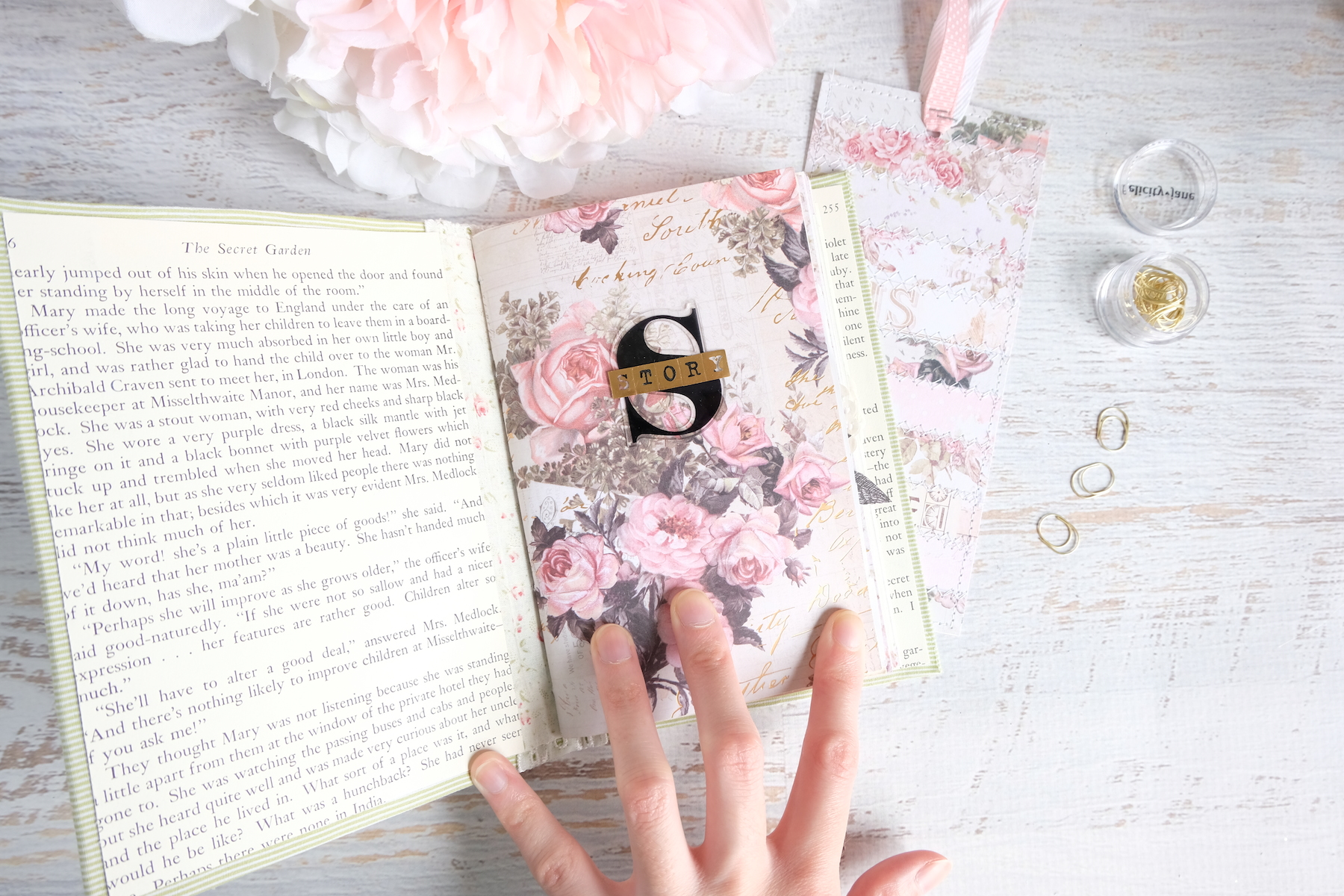 So for this first week of the Season of Story I worked on my introduction pages mostly. For my very first page, I kept it really simple. I just monogramed the page with a black S and used these gold foil typed alphas to spell out "Story."
For my first spread, I created my introduction. One of the things I want to do in this journal is add photos of myself. In the last Get Messy member survey, "how to add/use photos in your journal" was one of the topics that most Messians wanted to know about. So what perfect season that the Season of Story to work on ways to include photographs of your life?
So for this spread, I used a photo of myself from when I was around two or three years old. It's an old photo that my dad took, which I scanned and printed out. The original was much too large for my journal, so using the scan was great as I could resize it. I sort of scrapped a collage around it, using a glassine bag as my base because I wanted to use a card to journal on that I could tuck into the bag. I ended up using a journaling card from my Flutter digital collection.
On the right side of my spread, I did more of the "art" part and played around with some acrylic paint and texture paste. I collaged some sheet music over most of the mixed media, then using the same gold foil alphas wrote out "This is my story." I managed to film the entire process, so definitely check out the video below to see how this spread came together.
My next spread was inspired by that line from Hamilton that goes "Who lives? Who dies? Who tells your story?" I kept with the same sort of materials too. Honestly, I was being extremely lazy and only working with the materials that I had visible on my desk. So these first pages look a like in that respect. I used a floral piece from one of the Prima Marketing papers I used to create this journal on my page. I had fussy cut it for some other project, but I guess I never used it. I also added a Felicity Jane girl (I believe this is Willow) that I stamped out during my Get Messy Instagram takeover when I showed how to created ephemera for your journals using your stamps. I wrote out "Who tells your story?" in those similar gold foil alphas.
On the other side, I did my journaling on that half of doily that was sewn into my journal. On the backside of that doily, I collaged a half of a photo of myself along with some stickers from Prima Marketing and Lace and Whimsy. I also filmed my process creating this spread, so check that out below to see how everything came together.
And that's it. I hope you enjoyed getting a peek into my process creating these first few pages in my Season of Story journal. I'm so excited for this season. We have some AMAZING tutorials coming up. I can't wait for you all to see them!