journaling in my A6 foxy fix Rowena traveler's notebook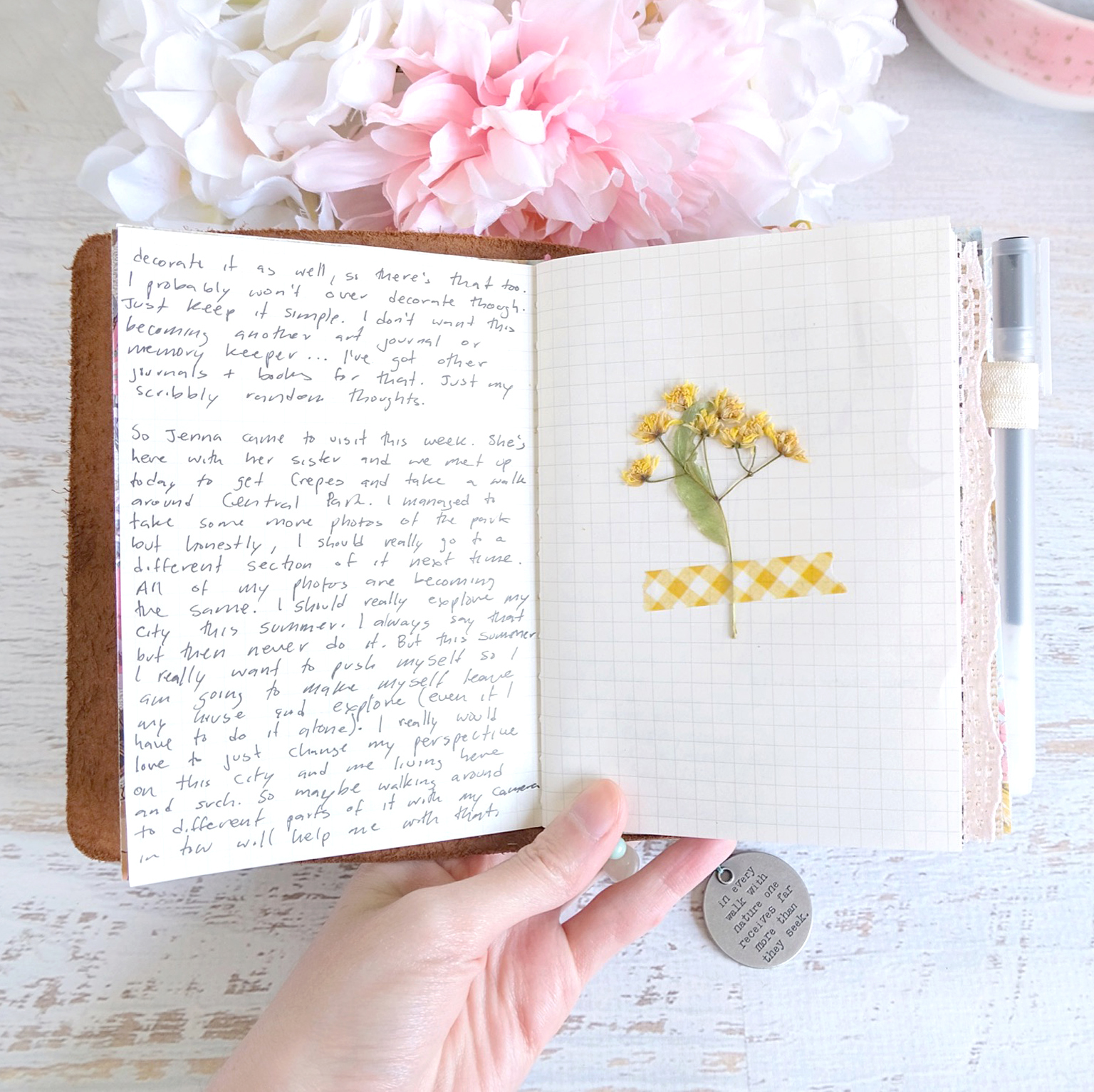 So lately I've been journaling in my A6 Foxy Fix Rowena traveler's notebook. I've gotten into the habit of taking this little journal with me everywhere. It is simply the perfect sized notebook to toss into my bag and go. It's not a planner; it's strictly a journal.
My initial intention for this little book was to keep a daily journal of sorts and attempt writing morning pages. I have not read Julia Cameron's book yet (I did buy an excellent used copy for $4, but have yet to begin reading it), but I've heard a lot about morning pages and wanted to give it a go. Now, I'm not a morning person, to implementing this habit has been a bit of a challenge for me. I haven't successfully managed it yet, but maybe once I read her book, it'll become clearer on how to approach it.
Anyway, it had now become a thoughts journal of sorts. I don't journal in it daily, just whenever I feel like I need to get something down on paper and out of my head. I haven't kept a journal like this in a while and it's been nice to get random thoughts out onto the page. It helps me process certain things I would otherwise not even deal with.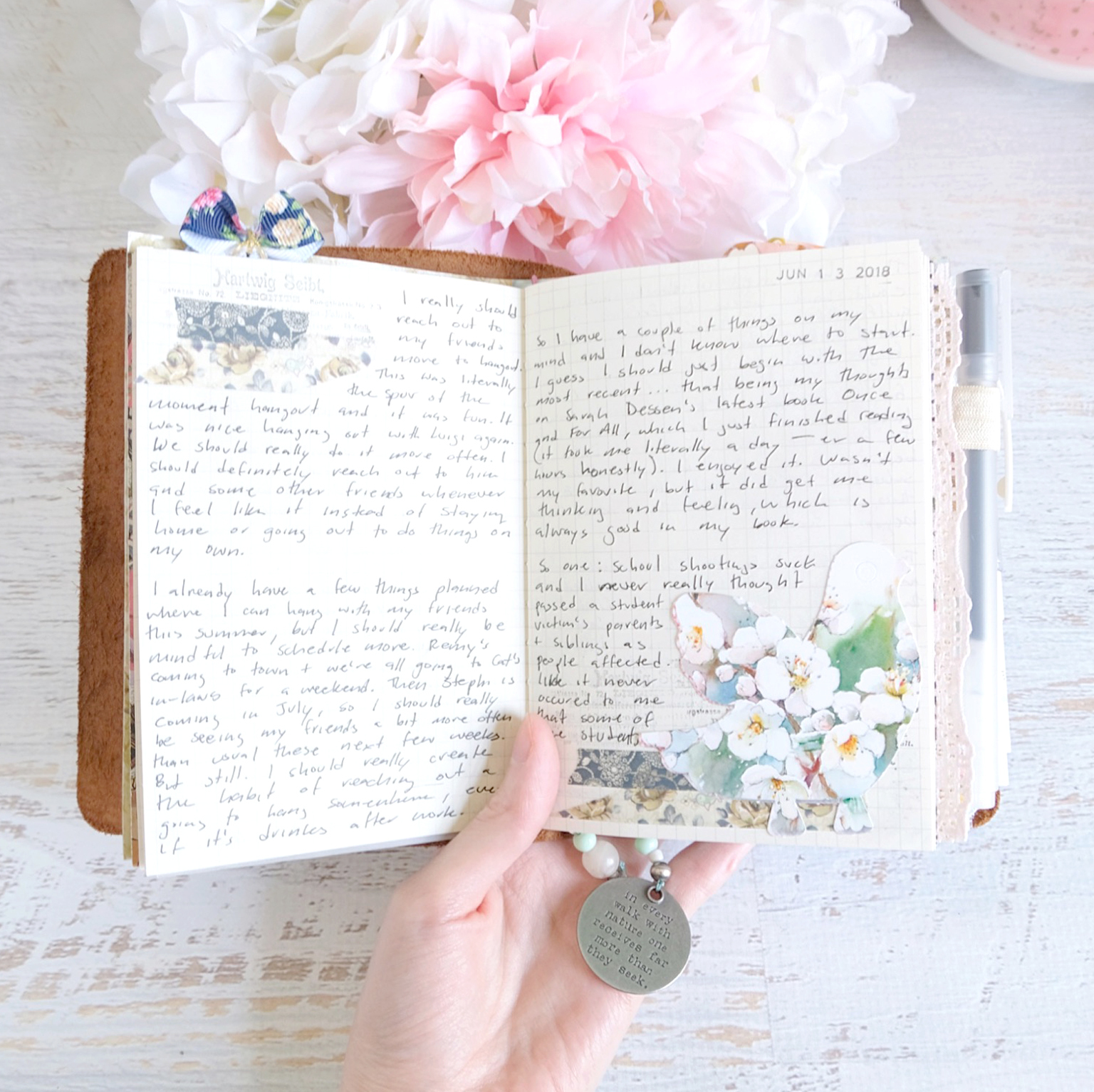 At the same time though, it has become a "field notes" sort of journal. My intention this summer is to take more walks around the city. So far, I've successfully made it to Central Park twice. Each time, I wish I had brought with me a journal to write down a few thoughts and things. So this notebook has been acting as that as well. I recently took it with me on a weekend trip with friends to upstate New York. We went to stay at a friend's parent's house in Hunter Mountain, and it was nice to have been able to journal a few things in it that weekend.
Now, this isn't really an art journal. It's honestly just a journal, but you know me, I can't just journal on a blank page. So what I've done is decorate a few pages beforehand, so that I have a nice page to journal on. Occasionally, I'll press in some flowers and leaves from my walks and other random things, but nothing too fancy. I do have a couple of pockets on my dashboards where I keep some nature-themed ephemera pieces that are self-adhesive, as well as some washi tape, so if I need to decorate a page, I can do so on the go.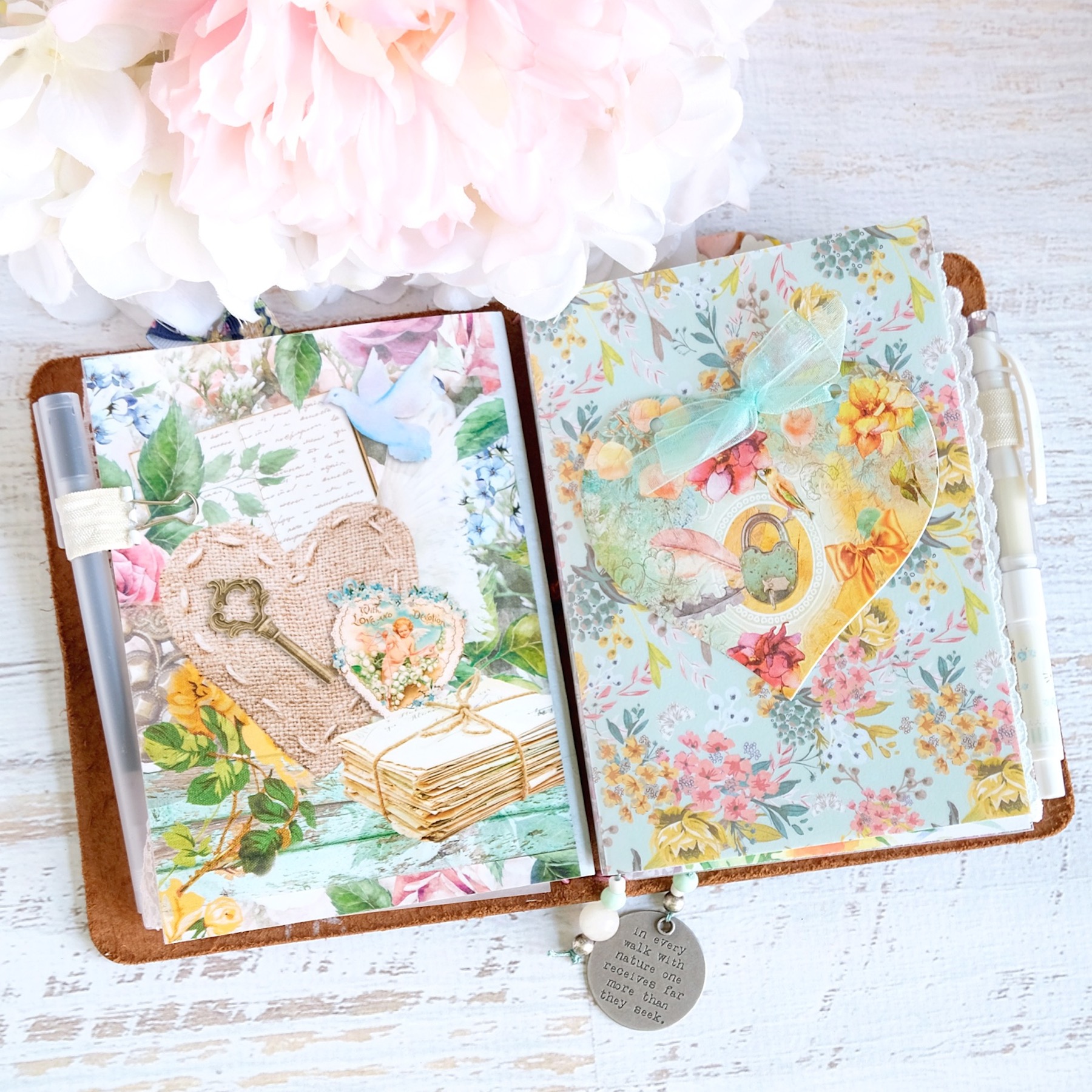 Anyway, this was just something I wanted to share, as I've been journaling in this notebook more than I have been working in my Get Messy Season of Story journal. I also filmed a little video  walking you through the setup of this notebook. So definitely take a look at that if you're interested.