gingerbread man paperclips | hip kit club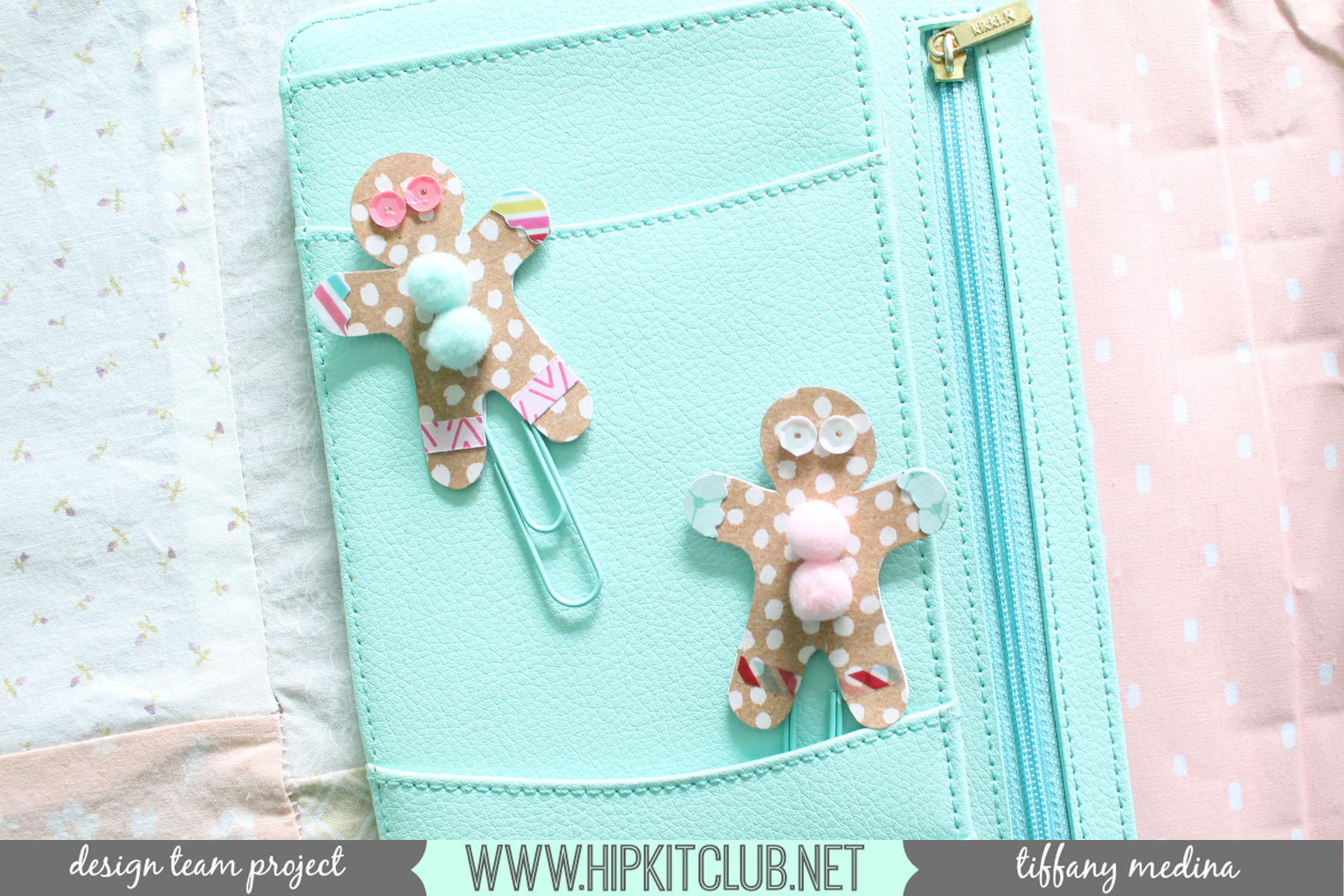 For this little planner project, I made these cute cooky looking gingerbread men paperclips. I used one of the exclusive December Hip Kit Club cut files designed by Kim Watson in a very different way to make these. Since I don't own a cutting machine, I never really get to use all of these magnificent cut files that are designed each month. But this post is all about the unconventional, so this is a little DIY on how to use a cut file without a cutting machine! I decided to work with these cut file tags. I loved that little gingerbread man so much, I just printed that tag out in black and white on regular printer paper. I scaled it to full size, so it printed small like it's suppose to. I then fussy cut around the little guy and used him as my template to cut out a few more men from some of the Crate Paper Snow & Cocoa pattern paper.
I chose the kraft paper with the white dots on them to be the body of my gingerbread men because it was the closest patter I found in the papers that resembled gingerbread. You totally don't have to use this paper a keep it traditional. If a different pattern paper calls to you, you can definitely make wacky pattern gingerbread men! I also used those Snow & Cocoa pom poms, some pieces of scrap pattern paper,  and the pretty sequins that came in the kit as well. For the mint paper clip, I used the ones left over from the Snow & Cocoa clips we got. I've been using the rubber portion of those clips in my projects by ripping them from the clip backing, so I have a few of the mint clips lying around. I decided to remove all of the left over rubber and use them for these clips.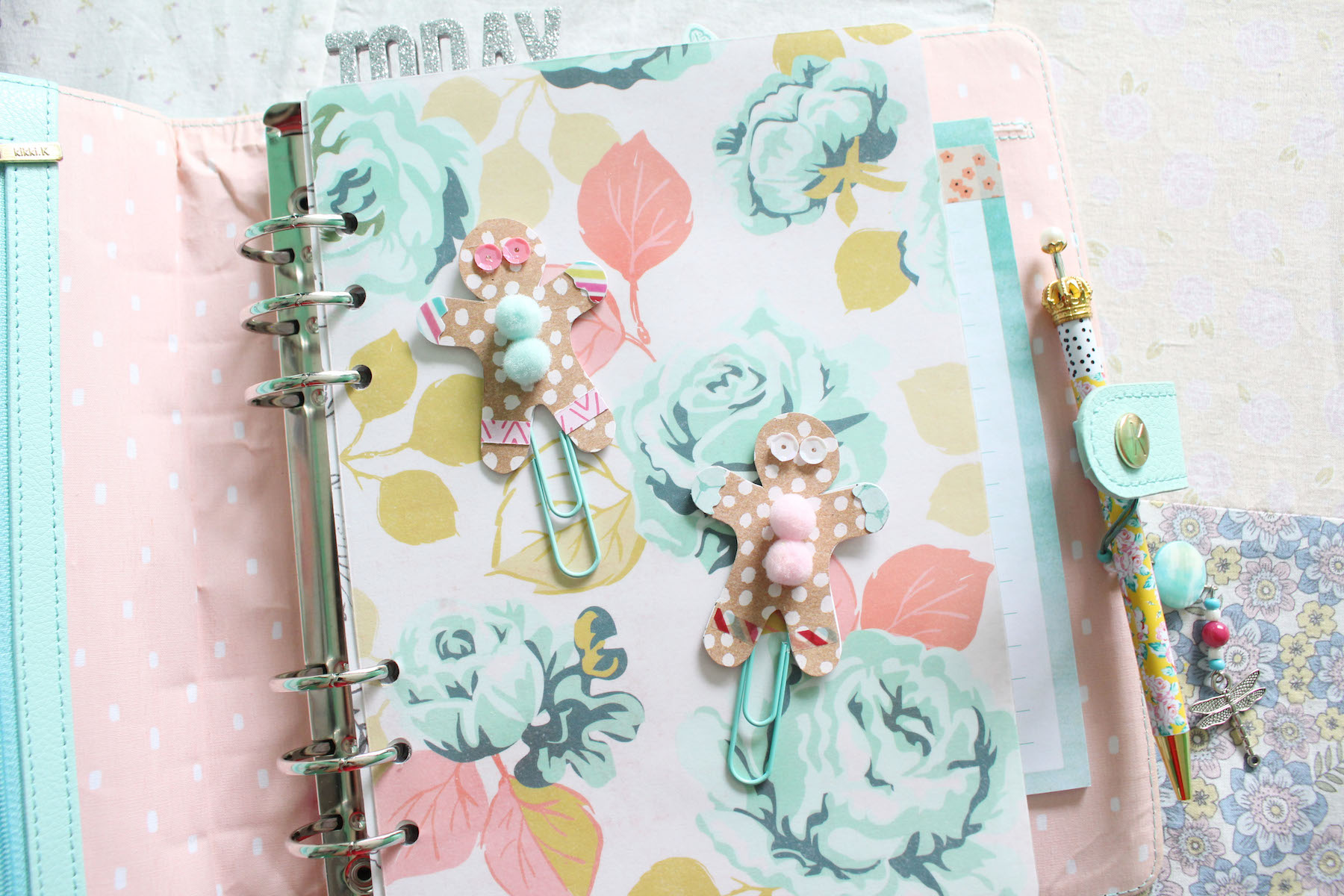 I show you step by step how I constructed these clips in the video below, but basically after I traced the gingerbread man from the cut file onto the kraft pattern paper, I cut him out by hand. I cut four of him out, so that I can make two clips and have a covering for the back as well. I then decorated him with the pom poms for his buttons and the sequins for his eyes. I used the scrap pieces of pattern paper to cut out his little frosting hands and the strips at his feet. I then hot glued everything down, adding the mint paperclip to the back and covering the back with the second piece I cut of the gingerbread man outline. Since I hand cut all the pieces, I just trimmed off any excess paper that was left after I glued the front to the backing and that's it. These little guys came out so cute, I included one in my December Daily album and left the other in my planner. I can see these guys being used anywhere and they even make great little handmade gifts!
Products used: Hip Kit Club November 2016 Main Kit, November 2016 Embellishment Kit Add-on + November 2016 December Documented Kit